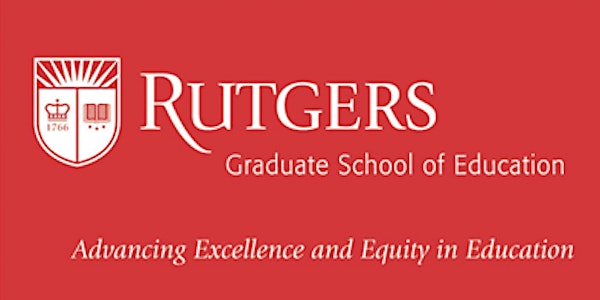 Graduate School of Education Info. Session for Rutgers Newark Employees
When and where
Location
Paul Robeson Campus Center 350 Dr Martin Luther King Jr Blvd RM 237 (Monmouth) Newark, New Jersey 07102
Description
WEDNESDAY, April 24th 2019
Paul Robeson Campus Center -- RM 237 (Monmouth)
Thinking about furthering your education?
Rutgers Graduate School of Education (GSE) invites you to an information session to learn more about the following doctoral and master's level programs for individuals currently working in the field of higher education.
Choose one of the available sessions to attend!
Check-in will begin half an hour prior to each session. Refreshments will be provided.
Session #1: 2-4pm (Doctoral & Masters) *Held during FREE PERIOD
Session #2 5-7pm (Doctoral & Masters)
Programs offered:
Ph.D. in Higher Education
Ed.D. Concentration in Design of Learning Environments
Ed.D. Concentration in Education, Culture, and Society
Ed.D. Concentration in Educational Leadership
Ed.M. Adult and Continuing Education
Ed.M. College Student Affairs
Ed.M. Counseling Psychology
Ed.M. Educational Leadership
Ed.M. Learning, Cognition and Development
For more information contact: charles.basden@gse.rutgers.edu
***RSVP required by Friday, April 19th 2019