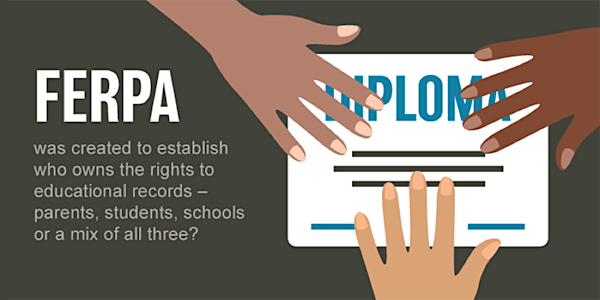 Graduate Assistantship Series: FERPA Guidelines | Spring 2020
Location
Room 2608
25 Park Place
26th floor
Atlanta, GA 30303
Description
All student records are protected by the federal privacy law, FERPA (The Family Educational Rights and Privacy Act of 1974). As a Graduate Teaching Assistant, it is your responsibility to comply with this law.

But what is FERPA anyway? What exactly constitutes a "student record"? In this session, you will learn the FERPA basics as well as best practices for making sure you're in compliance and how to respond to real-life scenarios. This is a must for all teaching assistants!
Presented by Judith Nichols, Registrar's Office & Amber Amari, Office of Graduate Services
Space is limited. Pizza will be served; you may also feel free to bring your own lunch.