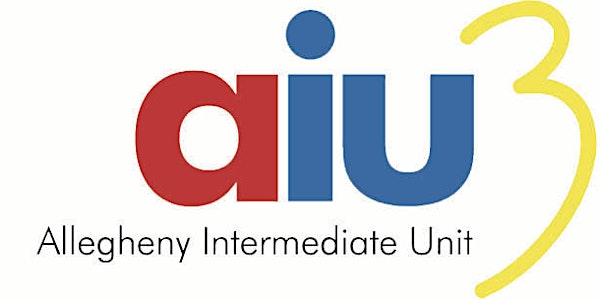 Grades 6-8/Algebra I Mathematics Institute
This Institute is being offered in a hybrid professional learning format
When and where
Location
Allegheny Intermediate Unit 475 East Waterfront Drive Homestead, PA 15120
About this event
For 2021-2022, the Grades 6-8 /Algebra I Mathematics Institute is being offered in a hybrid professional learning format*.
Institute includes two, full-day f2f sessions* mixed with four virtual synchronous half-day sessions for $600.
Thanks to the generous support of the PPG Foundation, a limited number of full scholarships are available for districts that meet the definition of "high-needs".
*Fully virtual option available for non-local participants.                                

Content Focus
• Ratio and Proportional Reasoning
• Expressions and Equations
• Numbers and Operations
Participants in the Grades 6-8/Algebra I Mathematics Institute will explore the progression of content standards through the middle and early high school years, enabling teachers to address unfinished learning from prior grade levels.
Attendees will experience effective instructional practices including how to establish a collaborative classroom culture, how to engage students in meaningful math discourse, how to engage students in collaborative learning, how to use multiple representations to support reasoning and sense-making, and how to formatively assess student thinking.
Participants will engage with numerous hands-on and online tools. Instructional practices will emphasize delivery of effective instruction in a variety of learning environments, including virtual and face-to-face.
Questions? Contact michael.fierle@aiu3.net, 412-394-4628