Description
Are you looking for a conference that your youth and youth leaders will enjoy? Join youth ministries and youth pastors from all over the world to take part in this life-changing event! This is not your average conference. This is a movement that will shake the nation, and you don't want to miss out!
Join Pastors Creflo and Taffi Dollar, for our annual GraceLife Youth Conference, at World Changers Church International, in College Park, Georgia! Get your tickets, today!
There will be conference sessions and activities geared for students from 6th grade and up. Youth pastors and youth leaders will also have an opportunity to receive an impartation, but all are welcome to purchase a ticket and attend!
Download the conference schedule here.
Food Service: With such a fun & busy youth conference and worship schedule, we're providing food truck options that are convenient and sure to have selections to hit the spot! Our food trucks will offer everything from fast food to vegan choices – everything in between.
View the food truck schedule here.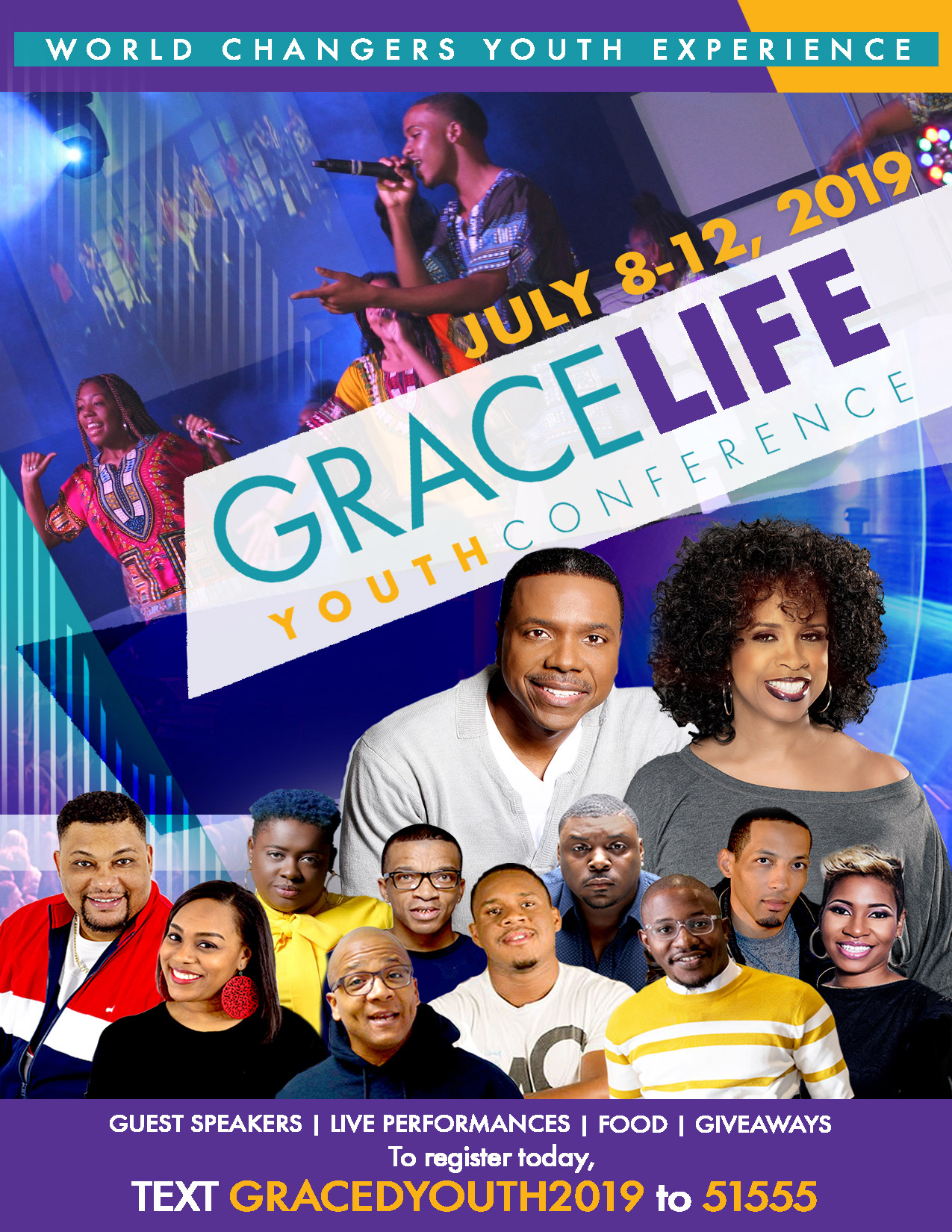 We have partnered with Delta Air Lines for special flight discounts. To secure discounts, click the image below or call 1-800-328-1111 and reference meeting event code NMT8E.


Host Hotels: Mention World Changers Church International or GraceLife when booking your reservation. To ensure discounted rates, reservations must be made by the cutoff date. Each hotel has a limited supply of reserved rooms, and the room block may become full prior to the cutoff date.