About this Event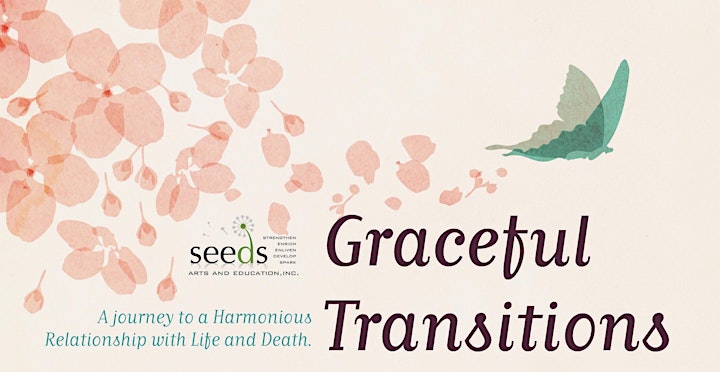 Death often a taboo subject. This workshop is for anyone who wants to develop a harmonious relationship with death. Dr. Andrea Deerheart will guide you through a personal exploration of your personal myths, fears, philosophies, beliefs, and feelings as they relate to this process of transformation.
This workshop is designed for anyone who is living with a life-threatening illness, terminal illness, their caregivers, friends and family or anyone interested in developing a more harmonious relationship with dying and death.
The workshop will include:
* Learning how to Bridge the Gap between life and death
* Experiential process exercises and discussion
* The Practice of Yoga Nidra: Graceful Transitions
* Individual and Small Group Work
Course Details:
February 7th 6:30pm to February 9th 6:00pm
Friday 6:30pm-9:30pm
Saturday 9:00am-6:00pm
Sunday 9:00am-6:00pm
Provider approved by the California Board of Registered Nursing, License No. CEP17457, for 18 Contact Hours
Anneliese Willowbrook Campus
20062 Laguna Canyon Road
Laguna Beach, CA 92651
(949) 497-8310
Costs: $375*, Cost includes Continental Breakfast, Lunch, Coffee, and Tea
*Financial Scholarships available for eligible applicants.
*Only 14-16 places*
The HeartWay is a 501c3 non-profit corporation that serves those who are at the end of life transitions, their caregivers, and loved ones. We provide counseling, education, advocacy, ministry, and programs to help ease the challenges that arise with dying and death, and the grief that follows.
The HeartWay envisions the world where no one dies alone, in pain, or without love; where individuals, families, and communities develop a harmonious relationship with end of life transitions and grief.