Grace VanderWaal with Patrick Martin as support
About this event
Award-winning singer, songwriter, actress, model, philanthropist, high school freshman—Grace VanderWaal contains incredible multitudes. Following the release of her best-selling EP, Perfectly Imperfect, and full-length album, Just The Beginning, the America's Got Talent winner is back with new music for 2019. Described as a "mature songwriter" and "pop natural" by The New York Times, VanderWaal's new song, "Stray," debuts a moody, searching sound that's a departure from her signature airy ukulele riffs while considering "the exhilarating fear and freedom of growing up" with all the introspection and vulnerability that have become hallmarks of her songwriting. Always evolving and keen on expanding her artistry, VanderWaal recently tackled the title role of Stargirl, a film adaptation of Jerry Spinelli's best-selling young adult novel set to debut in 2020. Meanwhile, she's currently attending school in her hometown and looking forward to prom. As VanderWaal puts it: "Being on stage and being at school, it's just two different parts of my personality."
-------------------------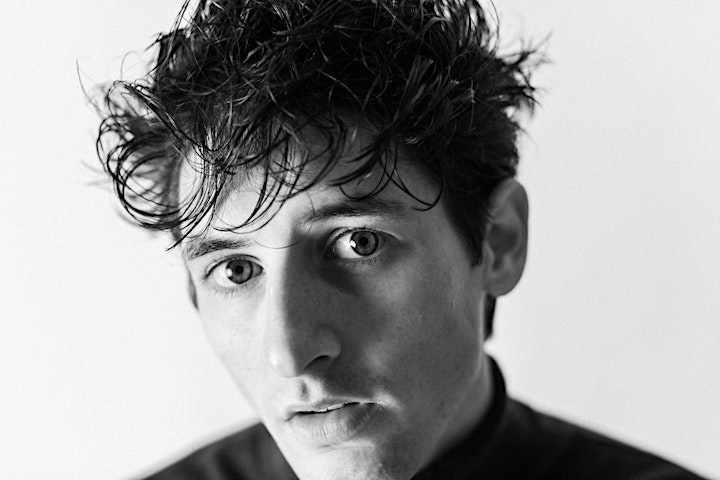 Romance isn't dead, and we have Patrick Martin to thank for that. The Los Angeles-via-Wisconsin singer/songwriter's debut single, 'Cinema Love,' is a picture-perfect evocation of new love's impossible pleasures — a skyscraping pop song that doubles as a first taste of Martin's debut album, due later this year.
Born and raised in Saukville, Martin was introduced to music at an early age, with classic-rock staples like the Beatles, Fleetwood Mac, the Allman Brothers, and Crosby, Stills, Nash and Young on regular rotation. "My mom was a tailor, so I'd hop in the car while she was working and the radio would be playing classic rock," he remembers. "That's where my love for music started — being in that car."
Martin was introduced to the guitar through an older cousin who played for him whenever he visited: "I fell in love with it." When Martin was eight, he got a "little red guitar — a dinky little thing" for Christmas; he took guitar lessons for a few years but eventually went on his own. "I liked playing, but my teacher was really old-school," he explains. "I didn't get to learn anything that I really wanted to."
"When I realized girls like guys who can play guitar and sing, that was a big thing for me," he continues, while describing what caused him to pursue music. "Playing guitar and singing was a huge emotional outlet for me. For a very long time, I didn't play for anyone but myself. It was so personal to me that if anyone walked into my room while I was playing, I would stop."
His early songwriting influences were John Mayer as well as Jack Johnson ("He told really good stories, lyrically"), as he started dabbling in his own songcraft around the age of 16. "There was this girl that I really liked," Martin explains. "I took this song I was listening to and rewrote it to fit our situation."
While attending Marquette for a degree in psychology and sociology, a relationship during his sophomore year "planted the seed of writing and doing music. I was like, 'Oh shit, I need to do something to get all these things out of me.'" A semester studying abroad in London further encouraged him to pursue music full-time, as he gigged throughout the British city: "I was traveling and learning about myself and life. I wanted to tell my story and inspire people."
He's not shy about his early attempts at songwriting, which took place near the end of college: "It was pretty amateur music. That's how you start out." He workshopped these works-in-progress by posting them on SoundCloud, and through a mutual acquaintance at the campus gym, he met DJ Will Seacrest, who he started working on music together with. Through Seacrest, he met Milwaukee outfit Antics, who he also started working with in earnest; eventually, the music he was posting on his SoundCloud account started gaining more attention. "At the time, I thought, '60,000 plays, this is amazing," he remembers.
One of Martin's collaborations with Antics, "Your Love," took off to the point where he joined the band at a few festival appearances alongside EDM heavy-hitters like Dillon Francis and Martin Garrix. "I'd never performed on a legit stage my entire life, and I was walking out on these monstrous stages. That was the first taste."
This was also the first time in Martin's career where he was exposed to the height of the industry but left facing the stark reality where he was not fulfilled by it, following a chance encounter backstage with Garrix. "He was like, 'Yo bro, that was pretty sick! What are we doing tonight?'" Martin decided to hang out backstage with Garrix's team after the show, which left a lasting memory when it came to his own destiny.
"After such a surreal experience, I got in my car, drove back to my parents' home, got into bed in my childhood bedroom, and thought, 'This isn't it,'" Martin recalls. "I didn't want this to be the peak."
Emboldened, Martin moved out to Los Angeles, working on his music in between shifts at the Apple Store; after a year in L.A., he met his current manager, who he credits as the reason why "a lot of this started." Guided by his manager's experience, Martin eventually crafted his debut single, 'Cinema Love.' "It was the first song that came out of those sessions," he explains while discussing the song, which was co-produced by longtime collaborator Jesse Mason. "I was writing with these incredible people."
And those sessions yielded plenty of material for his forthcoming debut album, which focuses on his previous relationships — especially his first love. "I was a late bloomer, so it was a new experience for me," he recalls. "I was head over heels for this girl. She's my muse, as well as the experiences we've had." Fittingly, 'Cinema Love' concerns a night in with his ex which felt like returning to childhood. "I wanted to create this sense of childlike love in this song — building blanket forts and just doing these things that kids would do. We were just kids in love, and I wanted to capture that youthfulness," he explains.
The song's chorus—"Do you believe in cinema love?"—also carries a personal streak. "I've always been a sappy kid, and I've always loved all those romantic movies. I've looked at them and been like, 'I want that,'" he admits. "People are skeptical of the kind of love you see in the movies. But I believe it's real. I experienced it, and the song is me saying, 'People say that shit doesn't exist, but it happens to people, and it happened to me.' Don't write it off—just believe it."
"I think a lot of this music can align with people in a different way when it comes to how heartbreak works — how it feels to be laying in your bed at night when you would literally do anything to see that person," Martin states while discussing what he'd like people to take away from his music. "I didn't know how to express these emotions, so I had songs that helped me process them in my head. They were anthems, for me. They perfectly said how I was feeling, and I want to give that experience to people through my own music."
-------------------------
Standing Room Only, General Admission Venue. The balcony WILL be open, however it is only 21+ allowed for tonight's show.
Performers
Date and time
Location
Refund policy