In this one-hour webinar/workshop, we will address critical areas that stops you from growing into a great speaker
About this Event
Getting out of your own way as a speaker
Overcoming psychological blocks that increase our nervousness. Most blocks come from negative messaging during our developmental years. This talk will explore healthy ways to identify what holds us back and how to unravel these binds. From these findings we then explore how to present ourselves as our best authentic self on stage.
Developing your physical presence
Faced with the challenge of speaking in front of a group can cause a slight panic in even seasoned speakers. Learning to reduce the physiological response to nervousness is a must to becoming a great speaker. Learn how to let go of tension patterns and increase your breathing capacity to combat an adrenaline rush and help you stay focused on delivery.
Delivery
This section includes use of body language, how to influence listeners with carefully placed pauses, use of word stress, and varying tone towards a delivery that is clear, articulate, and memorable
About the Presenter : Lisa Wentz
Lisa Wentz is a public speaking expert, accent specialist and author of Grace Under Pressure: a Masterclass in Public Speaking. Considered one of the top coaches in the San Francisco / Silicon Valley Area, Lisa has been featured as a public speaking expert on CNBC and in the TIME Magazine, The Wall Street Journal, L.A. Daily Journal among others. Lisa regularly coaches speeches, presentation skills and executive presence with executives and managers from Fortune 500 companies. Lisa is also passionate about serving the non-profit sector and has coached several keynote speakers from various world-renowned organizations such as Humane Society, ChanZuckerbeg among others. Lisa holds a Master's degree in Voice and Speech Pedagogy from the Central School of Speech and Drama, University of London. Lisa is also a certified teacher of Alexander Technique, a modality for postural re-education taught in drama conservatories worldwide. Because she is the only person in California with a Master's Degree in voice and speech studies, and teaching certification in Alexander Technique she has been a highly sought after guest lecturer. Lisa is also an accomplished accent and dialect coach and serves as an associate editor for the International Dialects of English Archives.
For videos of Lisa speaking please visit the resources page.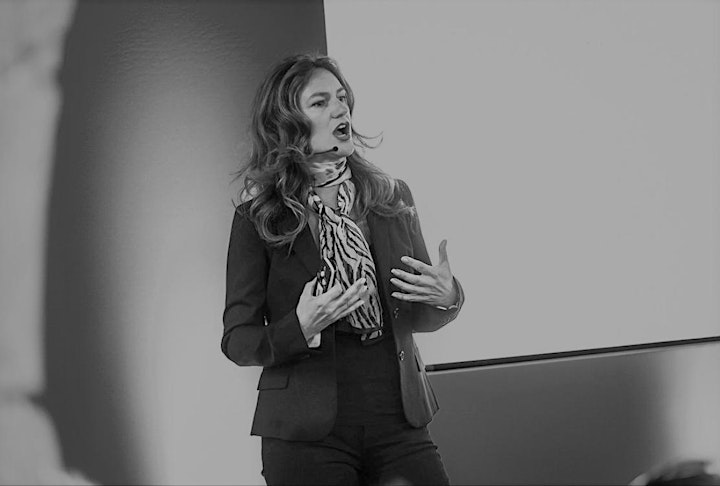 Frequently Asked Questions (FAQ)
Do I need to use my computer?
Since the webinar will be done using YouTube live-feed, you will need a computer, smartphone or tablet.
Where's the link to join the webinar?
All registrants will receive a link to join the Webinar, on 22 May 2020.
Can I ask questions ?
Yes, you could send your questions during the session to webinar@d4tm.org.
Do I need to be a member of Toastmasters to attend?
No, all are welcome!
Will this webinar be recorded?
Yes. The webinar recording will be posted on District 4 Toastmasters' website at http://d4tm.org/webinars
Since this will be an interactive discussion, live attendance is recommended.