About this Event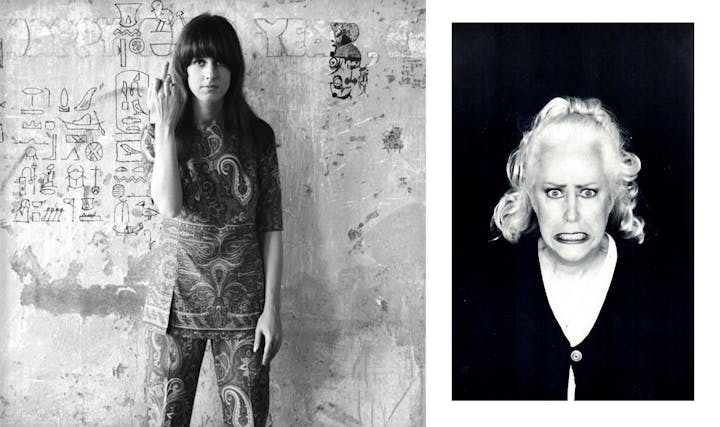 Grace Slick, the sharp-tongued Queen of Acid Rock, will appear at the opening of her newest art show at Mr Musichead Gallery at 7420 Sunset Blvd, Los Angeles, CA 90046, West Hollywood, CA on Thursday, October 17, 2019 at 7 p.m. - 10 p.m.
The multi-talented Slick has been painting full-time since retiring from performing music in the 1990s. Like her famous tune, "White Rabbit," many of her paintings explore the meaning, influence, and characters from Alice In Wonderland – the White Rabbit is one of her most oft-painted subjects. He is often complemented by Slick's own interpretations of Alice, the card guards, Tweedle Dee and Tweedle Dum, and of course, the hookah-smoking caterpillar. This exhibit, however, will showcase a more broad selection of Slick's creations – psychedelic portraits of her compatriots, fellow musicians including Jimi Hendrix, Janis Joplin, Bob Dylan, Eric Clapton, and her bandmates in Jefferson Airplane, as well as abstract pieces, self-portraits, and paintings that were inspired by the current presidential administration.
The show follows Mr Musichead's 50th Anniversary celebration of Woodstock, and precedes the 50th anniversary of Jefferson Airplane's Volunteers, an album that remains as relevant today as upon its release in November of 1969. The songs on the record address the status quo's fear of changing demographics in America, meditations on climate change and technological "progress," issues with mental health, and features a call to action for listeners to take action in their communities.
"I'm not a genius, but I don't suck either," Grace says about her art.
Grace will be signing autographs for the proud new owners of her pieces, in a rare public appearance; she rarely leaves her home town these days. A portion of ticket proceeds from the evening will benefit Venice Arts.
Cocktail & Hors D'oeuvres Reception
Delectable Appetizers by Chef Vinni  |  Craft Cocktails by Ramon