Location
Flowering Heart Center & LIVESTREAM Online Anywhere
300 Feather Tree Drive
Clearwater, Florida 33765
United States
Description
Looking for a Spiritual Path with Heart?
The Flowering Heart Path
A Systematic, Step by Step Journey into the Heart of Awakening
Supported by Twice-Monthly 2 Hour Online Modules
Directly Experience Awakened Consciousness
The Flowering Heart Path, Module 4
AVAILABLE ANYTIME ONLINE
GRACE:
Receiving the Gifts of Spirit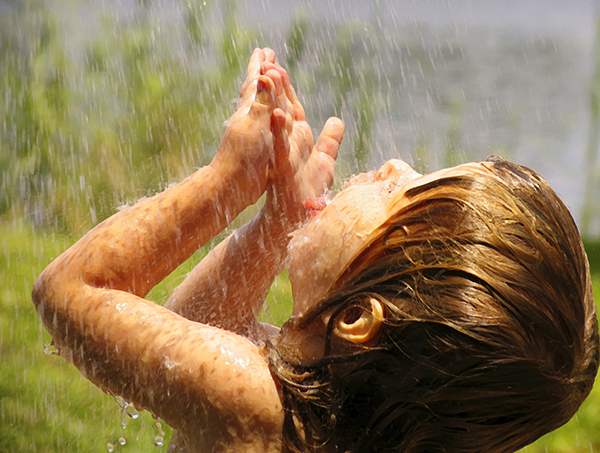 What are Gifts of Spirit? EVERYTHING! …EVERYTHING we need, EVERYTHING we want: love, health, prosperity, good relationships, growth, career, contribution, awakening, god-realization, miracles, extraordinary abilities, awareness, existence, joy, life itself… all these are Gifts of Spirit!
Gifts of Spirit are a matter of "Grace". Grace is special favor with the Divine that is unearned and undeserved. It manifests as gifts that are given to us with no requirements or strings attached, out of pure unconditional love, freely given and never taken back. That's what makes them gifts.
Recently, Grace has become a very popular idea in spiritual communities who once believed that divine blessings and spiritual growth must be deserved, earned and achieved by years of spiritual practice, holiness and cultivated virtue. Many of us spent years in spiritual disciplines like meditation, yoga, qigong, internal alchemy, prayer, worship, rituals, works of charity, etc., only to find that what we sought still eluded us. Then, we discovered Grace. We stopped trying to work for the prize, to deserve it, and simply opened ourselves to receive what the Divine was offering us all along. Right away the awakening, transformation and realization of Oneness with all-that-is that we had been seeking began to unfold in us with a power and speed we never thought possible.
After I spent years doing spiritual practices and meditating for hours every day, I first discovered Grace in the Christian Tradition. It transformed my life, opening me to healings, miracles, visions, revelations, extraordinary spiritual manifestations and a very intimate direct relationship with the Divine. But it came with a price. It came with limiting beliefs, rules and regulations and all the walls and restrictions imposed by "organized religion", not the free gift that defines "Grace".
The good news for me and for all of you is that Grace has jumped out of the box of spiritual traditions, disciplines, hierarchies and organized religion. Now, everyone on this planet has direct access to Grace. No belief system, organization, hierarchy, or spiritual leader stands between you and the Gifts of Spirit. They are available to anyone, anywhere, anytime we open ourselves to receive them, no strings attached, no cost, no rules, no required beliefs, nothing to join or change. Just come as you are, perfect!
Everything you seek is freely offered to you at this very moment by an all-powerful, all-knowing Divine Being of pure unconditional love! The challenge is to receive it, and that is the focus of The Flowering Heart Path -Module 4.
JOIN US!
TIME: LIVE August 27, 2-4 PM ET
OR Anytime Online! If you can't join us for the live event, don't worry! All Participants will receive the link to watch the recording anytime that is convenient & watch it over again as many times as they want.
LOCATION: Anywhere Online (ONLY)
COST: $25
IN THE MEANTIME, be sure to take the FREE Blessing Giver Initiation Course: http://floweringheart.org/initiation.htm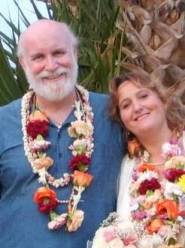 Rev Dr Michael Milner & Rev Suzanne Champlin