Grace O'Malley's Speakeasy Gala 2014

Saturday, January 11, 2014 at 8:00 PM (EST)
Event Details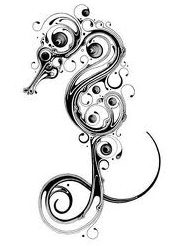 YE LOYAL KREWE OF GRACE O' MALLEY'S
   2014 GALA
---
 Guys & Dolls join us for another parade season
 by going back in time
 to the fabulous ROARING 20'S.
      Heavy Hors d' Oeuvres, Casino room, Cigar lounge, 
Live floor show, Big band Music & Dancing.
Silent Auction to Benefit

  1920'S INSPIRED ATTIRE SUGGESTED
 High Spirits will be available at Cash Bar so…
Speak Easy 
Sinatra "Rat Pack" Show by Don Juceam
Dance Music by Late Night Brass 
Organizer
Ye Loyal Krewe of Grace O'Malley
Ye Loyal Krewe of Grace O'Malley was formed in 1992 when fourteen women, active in the Tampa community, had a vision about forming an all female Krewe, as a social organization. Their inspiration being Grace O'Malley, a real female Irish pirate from the 16th century.
Today with over 250 members strong, the Krewe participates in over seven parades, including Gasparilla, Sant'Yago Knight Parade, Rough Riders St. Patrick's Day Parade, the Children's Parade, Springtime Tallahassee, Chasco and Hernando DeSoto.
The O'Malley's had their own float built and completed in 2007, which they are very proud of, and continue to make progress on improving and embellishing this beautiful float The magnificent castle/float is named after Grace O'Malley's own castle, ROCKFLEET. It sports an impressive moving seahorse on the front and can be seen at ALL parades.  The seahorse is our mascot. Krewe members clamor for what we call "seahorse sightings" around local establishments and purchase just about anything that adorns a Seahorse. It is a collecting frenzy within the Krewe to see who finds the best items.
The O'Malley's established their motto as "Fun, Friendship and Frivolity" and it is the foundation of which this Krewe was built and still continues to live by within their daily organizational and community activities.
The O'Malley (President) is installed in March and reigns through the following February. Her Celebration Ball is a Grand Event and is one of the high points of the krewe year.

Invitation is by the lottery system and new members must already be volunteers in the Tampa Bay community to be considered and  accepted into Ye Loyal Krewe of Grace O'Malley.
Grace O'Malley's Speakeasy Gala 2014