Description
Join author Daina Middleton for an inspiring and energizing day focused on specific behaviors that will take your leadership performance to the next level. Participants will walk away with tools they can implement right away, including:
Women and men have different leadership behaviors driven by differences in their communication styles. These subtle differences are rarely discussed yet can cause misunderstandings in the workplace. Each participant will receive their Grace Meets Grit assessment and leave with a deeper understanding of the strengths of both styles.

Decisiveness is the most biased of the leadership behaviors. Women have an innately valuable, inclusive approach that will greatly benefit organizations well into the future. Holding on to their distinctive approach will make a difference to their organization even if it's not the corporate "norm."

Women often value competence over confidence. Being competent in the workplace is important; however, leaders are judged more often on their confidence and how others measure confidence is highly subjective. Participants will learn how to authentically convey it in an approachable way and embrace it to inspire confidence in others.

Traditionally power can be considered a negative trait and women can be ambivalent to embrace it. Yet, leaders require power to be effective. Learn how embracing power means empowering others, an especially vital skill as more Millennials join the workforce.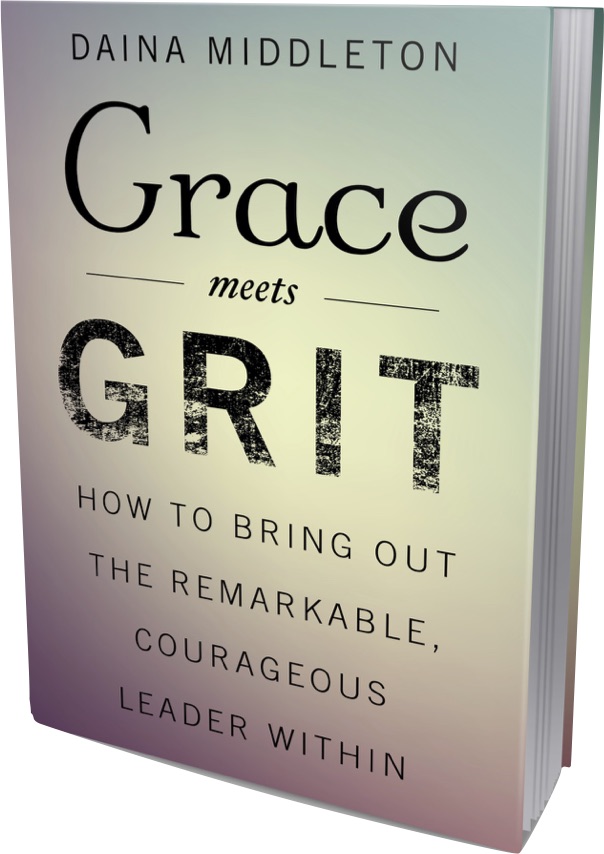 In addition to a day filled with useful insights and strategies that can be immediately applied to the workplace, participants will receive a signed copy of Grace Meets Grit: How to Bring Out the Remarkable, Courageous Leader Within nearly two weeks before it is officially released to the general public.
As Meryl Streep claimed recently in her DNC speech, "the world needs more leaders who have both Grace and Grit." The conversation is timely and poignant, and Daina is honored to bring the conversation to the women of Boise first!
Agenda:
8:00 a.m. Continental Breakfast
8:30 a.m. Welcome & Introductions: Grace/Grit Chemistry
9:00 – 10:30 a.m. Grace Meets Grit Overview
Overview: Different Communications Styles

Group Exercise: Sharing a Grace Perspective

Introduction to the Grit Perspective
10:30 a.m. Morning Break
11 a.m. – 12 Transformational, Transactional & Laissez-Faire Leadershiop Styles
Overview of Bass's Theory

Group Exercise: Leadership Experiences

Discussion: Your Style & Your Organization's
12 Noon Lunch Break
1- 2 p.m. Decisive: Participative Decision-Making
Overview: The Most Biased Behavior

Exercise: The Code Red Case Study

Discussion: Grace & Grit Behaviors
2-3 p.m. Confident: The Perception game
Overview: Competence and Confidence

Exercise: Confidence Mindset Practice

Discussion: Sharing Mindset Practices
3 p.m. Afternoon Break
3:30 – 4:30 p.m. Power: Empowering Others
Overview: Understanding Power and Leadership

Exercise: Powerful Leader Attributes

Discussion: Power Insights
4:30 – 5 p.m. Resilient: Sustaining Mind, Body & Spirit
Overview: Why Resilience is so Critical

Building Personal & Organizational Resilience
5:00 Summary, Book Signing, Follow-Up Plan