Grace Filled Marriage Part 2 Bible Study at White Oak COB
Description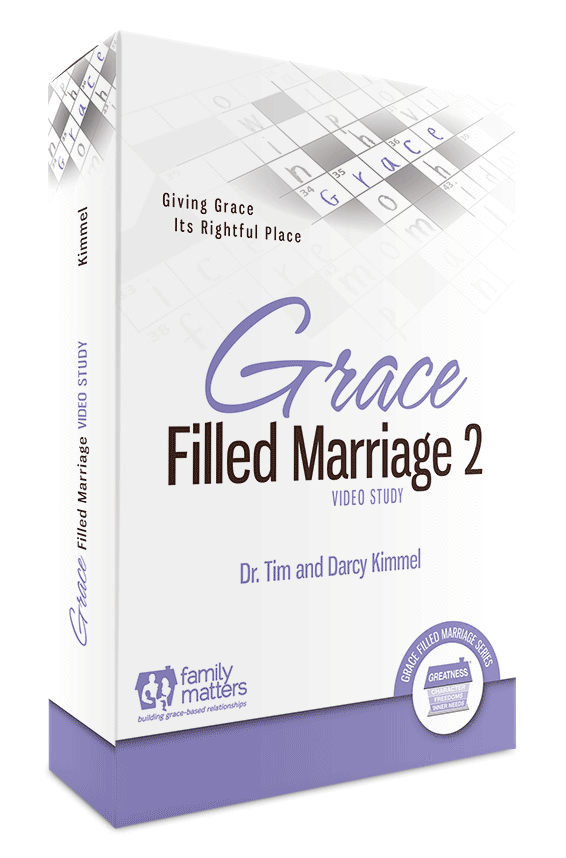 You are Invited! Friday Night Date Night is back for four more consecutive Friday evenings to finish up Grace Filled Marriage Bible Study with Part 2!
(Don't miss out on Date Night Bus Trip on Arpil 20, to Vienna, VA with live mini-seminar with Drs. Les and Leslie Parrot, https://www.eventbrite.com/e/date-night-bus-trip-tickets-42160709818?aff=es2 )

The format for Grace Filled Marriage Part 2 Bible Study will be the same as Part 1. We will start with the first 30 minute session at 7 pm, break for intermission, and finish with the second 30 minute session to be finished by 8:30 pm. The study is based from the same book as Part 1, Grace Filled Marriage. Each participant gets a Part 2 workbook similar to Part 1 workbook.

---
Solutions to sticky situations in your marriage.
Love is what gets us married but grace is what keeps us married because love grows weary, stale, bruised and even bitter from all the challenges that are inevitable to any marriage.
Grace helps us to forgive our spouse and our self. It keeps us grateful for each other even when all the image props fall away. And when life kicks us in the gut, grace keeps us on the same team.
The Grace Filled Marriage Part 2 Video Study picks up where Part 1 left off with its foundational teaching on how to make grace the active ingredient of your marriage.
No matter what shape your marriage is in, this study is for you. Grace makes a good marriage better, more fun, more of a picture of Christ and the church. And better than any other solution, grace rescues a marriage when it's in trouble.
You'll love the Grace Filled Marriage Part 2 Video Study as you and other couples dig deeper and discuss hot topics including:
April 27, Session 1 - Giving Grace its Rightful Place, and Session 2 - Fighting Graciously
May 4, Session 3 - A Grace Filled Money Makeover, and Session 4 - Grace Filled Generosity
May 11, Session 5 - In-laws and Outlaws, and Session 6 - Caution: Kids can be Dangerous to Your Marriage
May 18, Session 7 - Dealing with the Ghosts in your Bed, and Session 8 - The Legacy of Your Marriage
Trailer:
https://www.youtube.com/watch?v=MKONqV1n3J8
---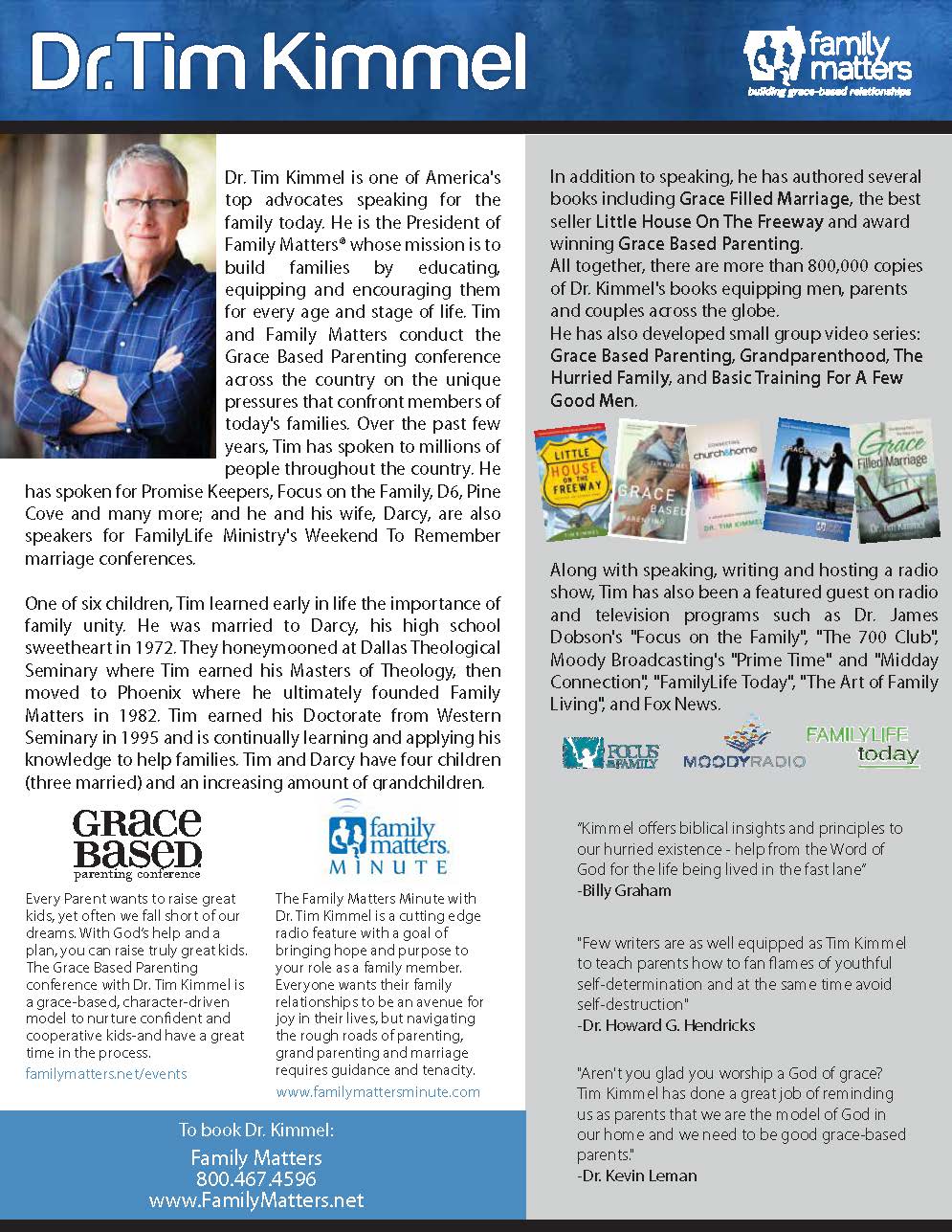 ---
For info about Dr. Kimmel and Family Matters:
Marriage Enrishment contact is Kevin and Angela Nolt, 717-949-3316, kanolt@comcast.net or John and Lois Minnich, 717-682-4840 J's, 717-682-3468 L's, ldjm76@ptd.net.