Location
Whole Foods Market
270 Greenwich Street
New York, NY 10007
Description
You've been there for everyone else. Now it's time to pour back into yourself!
Theme: Walking Into Your Abundant Life

Join Cassandra Mack and women from all around the NYC on Saturday, September 29, 2018 for the 5th Annual Grab A Girlfriend & Take Time for Self Walk, a 1-Mile non-competitive walk just for women that you take to start your journey toward better self-care and aligning your life with your vision of success.
Why should you take this walk? As women, we spend nearly 75% of our lives taking care of others; often at the expense of our self-care and personal goals. As a result of leaving ourselves on the bottom of our to-do-list, we become more prone to stress, burnout, emotional exhaustion, and even feelings of depression.
Given the reality that women overwhelmingly put everyone else ahead of themselves, Cassandra Mack, CVO of Strategies for Empowered Living Inc., launched the Grab A Girlfriend & Take Time for Self Walk, for women of all ages and stages to come together to do something special for themselves, walk into their next season of purpose and learn to make themselves more of a priority... since you only get one life to live.
When women make their own happiness and well-being more of a priority, they are better able to show up for those who depend on them and the priorities that they are committed to from a place of strength and resourcefulness rather than the realm of overwhelm.
Who are the women taking this walk? ...Simply put: Women who realize that if they don't start investing in their own well-being and happiness, no one else is going to do it for them. Truth be told, the women who are attending this walk are walking with us for a myriad of reasons. Some are walking to rebuild their confidence. Others are walking to reclaim their burried dreams. Some are talking this walk as a first step to recommit to better health and wellness. Then there are those who aren't quite sure why they've chosen to take this walk …all they know is that they want to be a part of something significant, while doing something special just for themselves. Does this sound like you? Then why don't you come out and join us. We would love to have you.
What Will This Walk Entail?

The Grab A Girlfriend and Take Time for Self Walk is a non-competitive walk, meaning we are not racing or competing against each other, we are walking together at a moderate pace from beginning to end ...leaving no woman behind.
This walk is about fellowship, self-reflection and connection. Also at roughly every quarter mile we will stop at a designated stopping point aka quarter mile milestones, to set one small self-care intention. This is a small self-care promise that you make to yourself. Your self-care promise can be something related to your physical health, your finances, a relationship, a mindset that you want to be free of, a habit that you want to work on or any other area of your life that you would like to enrich or pay better attention to. You can set your intention silently or declare it out loud. Each stopping point that we make during this walk will correlate with the theme for that particular quarter mile milestone.
And most importantly...No girlfriend will be left behind! If due to health reasons, you cannot complete the entire 1-mile walk, you can still register for the walk and then choose to do what you can and walk a portion of the walk with us. But you must register in advance in order to participate and join us.
What Makes This Walk Different?
This walk is different from other walks, because it is more than just a walk .... it's a walking workshop. Not only will we be walking together, but at the various stopping points, you will be guided through simple yet very powerful activities designed to help you activate your inner awesomeness; so that you can walk into your next season of purpose with courage and resolve.
Here's What Your Registration Fee Includes:
1. Your entry ticket into the Grab A Girlfriend and Take Time for Self Walk & Outdoor Workshop where you'll be guide through interactive high-value activities that Cassandra Mack only offers in her live corporate trainings and private workshops)
2. Grab A Girlfriend & Go Drawstring Lightweight Backpack
3. The Grab A Girlfriend & Take Time For Self E-Journal
Created Exclusively for the participants of this event. (This E-Journal will be delivered to your e-mail address via PDF File to the email address that you register with. ***Please allow up to 72-hours from the time you register to receive your E-journal.)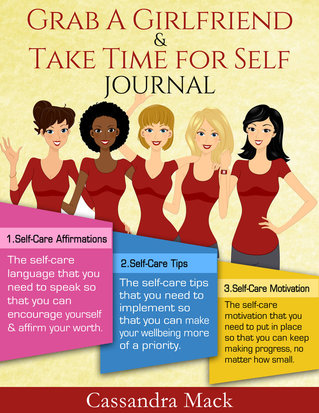 Day At A Glance
1. Welcome: At 8:00am participants will be met and welcomed at their walk meeting location by their Grab A Girlfriend & Go Team Leader who will say a few encouraging words before they begin their one-mile walk. The walk will begin @ 8:15am SHARP
2. Quarter Mile Milestones: At roughly every quarter mile the group will stop and you will be asked to set a self-care intention, (something that you intend to do in order to make your self-care more of a priority). You can set your intention silently or you can declare it out loud. We will use the analagy of walking to signify what we intend to walk away from in order to walk toward a better future.
Here a few examples of self-care intentions:
*I am walking away from hating my body... so I can walk into appreciating all of the helpful ways that my body serves me.
*I am walking away from the need to people please...so I can walk into doing more of the things that meet my needs and make me happy.
*I am walking away from bitterness and resentment...so I can walk into greater peace and joy.
*I am walking away from spending beyond my means...so that I can walk into better finances this year.
*I am walking away from relationships where I am not respected, valued and treated with care...so that I can walk into relationships where I am treated with love, care, respect, consideration and concern.
At every quarter mile, your Grab A Girlfriend & Go Team Leader will stop and say: "We are at our quarter mile milestone marker...What's your intention? You'll then consider one thing that you will walk away from so that you can walk into something better." This will occur four times in total.
3. Connect & Culminate:At the one mile mark your Grab A Girlfriend & Go Team Leader will say a few closing words and lead you through a closing activity. Then your team leaders will close out the walk.
Raindate: TBA
About Cassandra Mack.... Creator of The Grab A Girlfriend & Take Time For Self Walk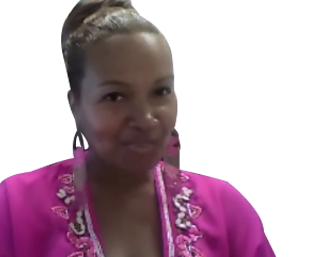 Cassandra Mack, MSW, comes to you with nearly 17 years of successful experience helping individuals and organizations maximize potential and build capacity through her corporate training seminars, conference keynotes, personal development books, coaching programs and public events.
Cassandra is a multi-faceted executive, thought leader, master facilitator, personal growth strategist and the author of more than ten highly successful personal development books. Her mission to help individuals and organizations maximize success and build capacity through teaching, coaching, consulting and ministry.
Cassandra Mack is the CEO of Strategies for Empowered Living Inc., a coaching and consulting company founded in New York City in 2000 that offers workshops, consultation services and coaching in the following areas: 1.) self-growth and personal wellbeing, 2.) leadership development, 3.) professional development, 4.) relationship wellbeing, and 5.) faith-based personal empowerment.
Cassandra is also the founder of Cassandra Mack Ministries. She is an Ordained Minister with a ministry mission to open up hearts and minds to Kingdom possibilities and Bible-based principles for self-actualization and authentic success. Each Sunday @ 8:45AM (EST), she hosts The Sunday Morning Hour of Power Call where men and women gather by phone to fellowship, grow in their Christian faith and incorporate the power of prayer into their lives.

Cassandra Mack started the Grab A Girlfriend & Go initiative as well as the Take Time For Self Walk to bring women together to support one another in their self-care and personal success goals. Because when like-minded women come together to change their lives for the better and build each other up, Real Change happens for the long haul.

Some of the past and present organizations Cassandra Mack has worked with via her company Strategies For Empowered Living Inc., include: Big Brothers Big Sisters, Good Shepherd Services, Catholic Charities Archdiocese of NY, The Support Center for Nonprofit Management, TIAA-Cref, CSEA, Kean University, Xerox, JP Morgan Chase, National Resource Center for Youth Services, Urban Leadership Institute, The Day Care Council of New York and the Archdiocese Drug Prevention Program. For more information about her company, please visit her company website: StrategiesForEmpoweredLiving
---------------------------------------------------------------------------------------------
What To Wear To The Walk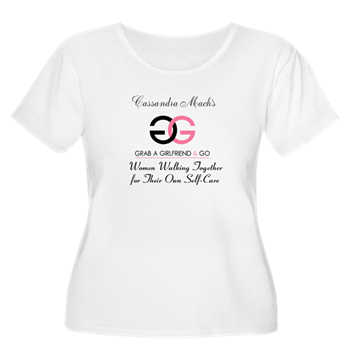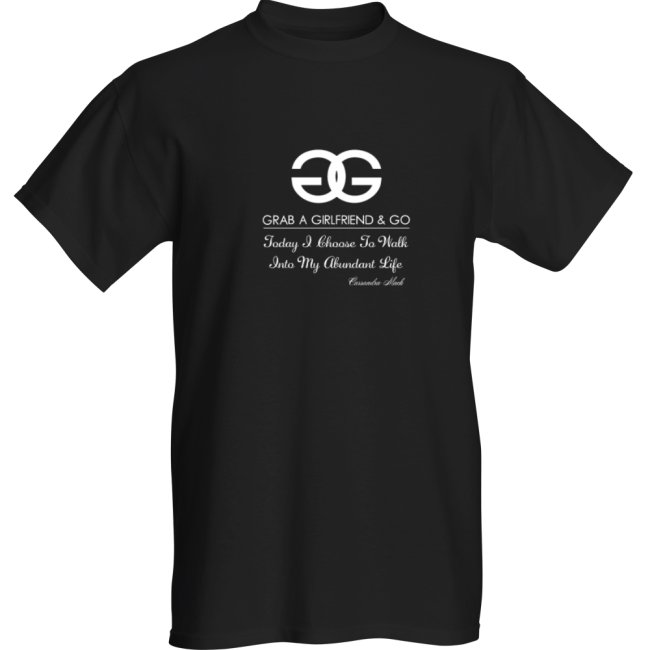 You can purchase a Grab A Girlfriend and Go t-shirt available at:

https://www.cafepress.com/cassandramack



Wear lightweight jogging pants or pants that you can walk comfortably in

Wear sneakers that are already broken in so your feet are comfortable.

Carry a lightweight bag with bottled water.


Carry sun screen if needed and a light snack.
What To Bring
Bring bottled water with you.

Bring a light snack for yourself.

Bring an umbrella...just in case

Bring a lightweight bag to carry your stuff in

---------------------------------------------------------------------------------------

Refund Policy
No Refunds. Refunds will not be given. But you can gift your tiicket by sending a substitute in your place. If you purchased a ticket and cannot make the event, email us at least 3 business days in advance of the event date with the name and email address of the person who will be using your ticket instead of you, and we will grant your designated ticket holder entry to the event. Your designated ticket holder must sign the Waiver. If you do not have a substitute to send, we can gift your ticket to a woman in need in your name as the ticket donor.
.-----------------------------------------------------------------------------------------------------------
This Event Will Be Videotaped
This event will be videotaped and used for promotional purposes in appropriate publications eg newsletters, brochures, website and social media. Photos will also be taken during the course of the event. Participation in this event confirms your acceptance of images and video recording to be taken for this purpose.
WAIVER
Terms & Conditions
I understand that the Strategies for Empowered Living Inc., Grab A Girlfriend and Go Walk involves physical activity associated with walking. I understand that physical activity, by its very nature, carries with it certain inherent risks. I assume all risks associated with participating in the Strategies for Empowered Living Inc., Grab A Girlfriend and Go Walk relating to the risk of strenuous physical activity, collisions with other participants, or falling.
I acknowledge that I may incur minor injuries, major injuries, and catastrophic injuries including paralysis and death. I assume all risks from contact with other participants and volunteers, negligent or wanton acts of other participants and volunteers, any defects of conditions of road surfaces (including uneven or wet road surfaces or gravel on the road surface), failure of other participants, vehicles, and non-participants to observe traffic signals or laws, and the effects of weather including high heat, thunderstorms, lightning, precipitation, cold temperatures, high winds, and/or humidity. I also assume all risks from any and all activities in which I participate at the event site prior to the start of the event and after the conclusion of the event.
I agree to dress myself appropriately as to mitigate risk of physical injury to myself including, but not limited to: wearing shoes appropriate for physical activity involved in a long distance walk; and dressing in conjunction with the weather.
I agree that the hosts are not responsible for any personal items or property lost or stolen before, during, or after the event
I certify that I am 18 years of age or older.
I attest that I am medically and physically able to participate in the Strategies for Empowered Living Inc., Grab A Girlfriend and Go Walk . If I experience any doubt as to my ability to successfully and safely participate in and/or complete this walk, I take full responsibility for consulting a physician. I attest that, if I am pregnant, disabled in any way, or have recently suffered an illness, injury, or impairment, I should have or did consult a physician prior to participating in the Strategies for Empowered Living Inc., Grab A Girlfriend and Go Walk
In consideration for being permitted to participate in the Strategies for Empowered Living Inc., Grab A Girlfriend and Go Walk I voluntarily agree for myself, my family, heirs, assigns, executors, and administrators to the following:
TO RELEASE, WAIVE, HOLD HARMLESS, DISCHARGE, AND COVENANT NOT TO SUE the hosts from any and all liability, claims, actions, demands, expenses, attorney fees, breach of contract actions, breach of statutory duty or other duty of care, warranty, strict liability actions, and causes of action whatsoever, that I might have or may acquire in the future, arising out of or related to any loss, damage, or injury, including death, that may be sustained by me, or to any property belonging to me while participating in the Strategies for Empowered Living Inc., Grab A Girlfriend and Go Walk including, but not limited to, any claim that the act or omission complained of was in whole or in part by the negligence or carelessness of the hosts.
I recognize that various photographs, video recordings, and other media will be taken during the Event. I agree to grant the Hosts full permission to use any photographs, video recordings, or other media of the Event that contain my likeness for the purpose of promoting Strategies for Empowered Living (the organization) or Grab A Girlfriend and Go the Event, or for any purpose deemed appropriate by the organization.
For safety purposes, I agree to refrain from using headphones (and/or cellular phones) while participating in the walk.
I acknowledge that this Agreement is the entire agreement between the Hosts and me, and that this Agreement cannot be modified or changed in any way by representations or statements of the Host or by me.
I hereby declare that I have read and fully understand this Agreement in its entirety.
By registering for this event I consent to all of the terms and conditions contained in this Agreement.