Description
Gr8Ladies Gr8Workshop 2
Friday, December 5, 5pm to 8pm: Installfest
Saturday, December 6, 9am to 5pm: Beginner Track and Experienced Programmers Track
Sunday, December 7, 9am to 5pm: Beginner Track only
(Beginners should attend all sessions, Experienced Programmers should attend just Saturday)

The Gr8Ladies is hosting its second free, entry-level workshop designed to bring more people of diverse backgrounds into the Gr8 (Groovy, Grails, Gradle, etc) community. The Gr8Ladies Gr8Workshop will be December 5th, 6th and 7th at Bloom Health. We will feature two tracks: one for those new to programming and the other for experienced programmers new to Groovy. This event is free and open to anyone of any gender or background looking to learn about Groovy.
Attendees should bring their own laptop and power cord.

Friday evening will be an install fest to get your computer setup for class and then the experienced programmer track will take place only on Saturday, December 6th and the new to programming track will take place on both December 6th and 7th (Saturday and Sunday).

For the absolute beginners, we'll cover an introduction to HTML, Groovy, and Grails. We'll work from absolutely zero knowledge of programming, starting from reasoning about how to read computer code. We'll look at a simple website in HTML (the language of web pages) and work up to developing the same website in Grails, a web framework that uses the Groovy programming language to create HTML web pages in a dynamic way. Grails ends up being easier to use and maintain (once you learn it!) than plain HTML development. For this track, sign up for "New to Coding."
For experienced programmers, Groovy is a dynamic compiled programming language that promotes rapid development with an easy to learn syntax and the ability to leverage existing Java libraries. Groovy may look familiar because it takes features from other languages such as Ruby, Python, and Smalltalk. We will cover Groovy, Grails, Test-Driven Development (TDD), Spock, and functional programming.
By the end of the session, attendees should have a better understanding of the Gr8 technologies as well as basic software engineering principles and testing practices that will improve their development no matter their primary language of choice.
Lunch and coffee will be included.

Event Space and Food Sponsored By: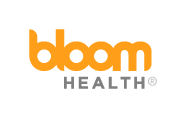 Bloom Health is transforming the way employers use the range of workplace benefits to help attract, retain and motivate talent. Founded in 2009, Bloom Health's Private Exchange Platform® solution brings cost predictability to employers while consumers receive expert guidance to find the benefits options that best meet their unique personal and family needs.
Silver Sponsors:
Agile Orbit is an technology consulting firm specializing in enterprise architecture, web development, mobile development and infrastructure automation. We bring web and mobile technology to life using innovative and cost-effective solutions. We architect, develop and deliver software solutions for our customers using agile development best practices and coach teams on integrating continuous delivery into their projects.
Gold Sponsors:
To sponsor this event, please select the Donate ticket type or email sponsors@gr8ladies.org
Platinum Sponsors:

Object Partners, Inc is an IT consulting firm specializing in enterprise application development services since 1996. Our success is based on a model of full-time employees with a strategic focus on utilizing both emerging and mature open source technologies to help clients deliver high quality software on time and within budget. Most recently, OPI has successfully built and deployed numerous large-scale consumer facing Grails/Angular applications, as well as several enterprise applications for various Android and iOS devices.
Our deep roots in the JEE stack translate into open source expertise and a fundamental knowledge of how to build applications that are scalable, reliable, and can be easily maintained. Our services include project outsourcing, co-development, staff augmentation, and technology and process mentoring.
Media Sponsor: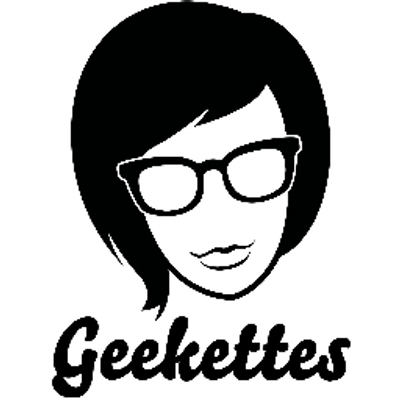 Twin Cities Geekettes is a community of women dedicated to helping aspiring and established female tech innovators. They believe that the more women get involved with tech design, development and leadership, the more successful and diverse our companies and products will be in the future.
Find out more at http://www.geekettes.io/cities/twincities/.
Organized By: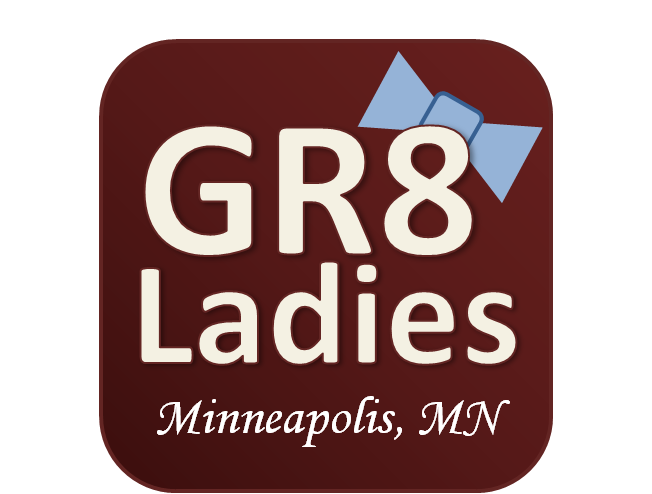 Gr8Ladies
Organizers
Jenn Strater
Jenn is Co-Founder of Gr8Ladies, an organization for the support women in the Gr8 community. She uses Groovy and Grails daily in her job as a software engineer for the Healthcare Communications Division of Altegra Health.
Allison F
Allison is a Software Engineer at Bloom Health. She works with Groovy and Grails on a daily basis.
To learn more about Jenn, Allison, and the group Gr8Ladies, see gr8ladies.org and follow us on twitter @Gr8Ladies.
Speaker Bios
Functional Programming in Groovy
Dylan Bijnagte
After spending 15 years programming machines and designing and automating manufacturing processes Dylan made a change to full time software development. He started out writing Java but since writing a Grails app a few years ago Groovy has been his primary language. He currently works at Prime Therapeutics as a Senior Software Engineer developing a variety of applications using Groovy, Gradle, and Spock. When not writing code Dylan spends his time enjoying outdoor activities with his wife and 2 kids.
Testing/TDD with Spock
Craig Atkinson
Craig is a Principal Consultant at Object Partners, Inc. based in Minnesota. He's worked in software engineering for 8 years and with Groovy and Grails for the past four years with companies from around the country. He is passionate about using tests to drive clean, concise, and robust code.
Organizer of Gr8Ladies Gr8Workshop 2