GPN at Kamique on the 16th January 2014

Thursday, 16 January 2014 from 18:30 to 21:30 (GMT)
Event Details
Join us on Thursday 16th January at Kamique for our first event of the year. Come and blow away the winter blues in this 'Moulin Rouge' atmosphere.


Get connected, productive & proactive with GPN, The LGBT platform to promote your causes, companies, venues & businesses.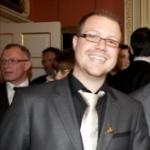 Paul Roberts, CEO of the LGBT Consortium of which GPN is a member, will come and say a few words about the organisation and how we can all help each other.
Profile of people attending are: Doctors, Lawyers, Bankers, Hedge Funds Owner, Property Developers, CEO of Top FTSE Companies in the world, Diplomats, Actors, Entrepreneur, Singers, Models and others in the entertainment and communication industry, some are students too aspiring to network with people in the know and others looking at their next step in their careers.  All very nice people in a relaxed atmosphere.
During the course of the evening you  have the opportunity to promote your business or yourself, please indicate that you wish to do so on the registration page.
Expect a mix of great people and conversation to make meaningful social and business contacts.
Do bring your business cards for the raffle and to network.  Please kindly note the timings further below.
Look at pictures from previous events on 

YOUR Site.

 (register first, pay from as little as £1 a month!)
If there is a photographer in the room, please let him/her know if you do not wish your picture to appear on the website or facebook page and tagged. It is assumed that everyone is happy to have their pictures to be used for the promotion of the network. Sample Press release here
Timing (approximate)

06:30 pm Start, drink & nibbles served by the venue - if any (there usually is).
07:30 pm Presentation of the venue followed by guest speaker, if any, and anyone else who have registered to speak to present themselves or their company to the Network ( up to five people - this usually takes about 15 minutes).
08:30 - 9:30 pm networking with hosts introducing people who need to be in touch (the registration process gives us the needs of all present and we put 2 & 2 together)
09:30 pm Draw of the raffle (if any) generously donated by the venue.
10:00pm Carriages
Networking is great, fun and exhilarating, you meet new people, business partners, friends, even partner in life... If you feel shy, please come to a host who will put you at ease and introduce you to people or just speak with you for a while. There is no pressure ever to do anything that you do not want to do.
When you register you will be asked for your name and email address for you and your guests  and a few simple questions so that we can better match your requirement of the evening and to help you further your business or career.
Please join YOUR Network here.
Full cash bar in operation once the venue has stopped serving the refreshments offered and further nibbles can be purchased from the bar.
Previous venues were: 2011: January, Battersea Heliport at Hotel Verta; February, The Northumberland; March, Altitude 360; April, Sway; May, Milk & Honey; June, Zenna; July, King's Club; August, Battery Club; September, Home House; October, Mayfair Exchange; November, Shadow Lounge. 2012: January, The Green Carnation Room; February, Apres-London; March, Royal Aeronautical Society; April, The Foundry, May, Chinawhite; June, The Glasshouse; July, The Royal Park Hotel; August., The Penthouse; September, Pause, October, The Kensington Hotel, November The Alpha Gallery. 2013: January Beaufort House Club, February The Eccleston Square Hotel, March The Century Club, April DSTRKT, May The Edge., June Ku Bar, July University Women's Club, August Leon de Bruxelles, September Ku Frith Street, October The Kensington Hotel, November Leon de Bruxelles.

Prior Speakers included The Rt Hon Iain Stewart MP, The Rt Hon Nick Herbert, Peter Tatchell, Paul Burston, Dan Doherty, Lisette Howlett, Patrick Lyster-Todd.
Please suggest venues that could accommodate us in the future, email me.
I very much look forward to seeing you and your friends and colleagues to make meaningful business and social contacts.
With best wishes,
Yours ever,
Jean-François.
PS: There are other events in exclusive locations for those who join the Network, any events that you need to organise please ask me.
PPS: The fee is kept low, it does not necessarily include a drink, the Network is free but we need to pay for the website and the maintenance, papers and helpers. If there is a drink, the venue generously provides it, their returns is exposure to several million people in the world. If you have some ideas how to generate revenues for the Network, please get in touch. Sponsors are acknowledged and get considerable exposure. Advertising your goods, products or services are cost effective and the return on investment proven. please ask me.
Jean-François.
Jean-François Dor
Chairman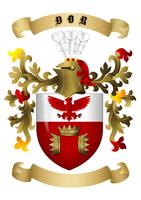 Mobile: + 44 7831 782 200
Home: + 44 208 521 98 18
Jean-François Dor                                                                "I am easily satisfied with the very best"
gets people together and makes it happen.           Sir Winston Churchill
NIL NISI BONUM
Artist, Public Relations, Marketing, Off Market Properties and Events.
Your success is my ambition.
When & Where

Kamique
63-66 St Martins Lane London, WC2N 4JS
WC2N 4JS London
United Kingdom


Thursday, 16 January 2014 from 18:30 to 21:30 (GMT)
Add to my calendar
GPN at Kamique on the 16th January 2014