About this Event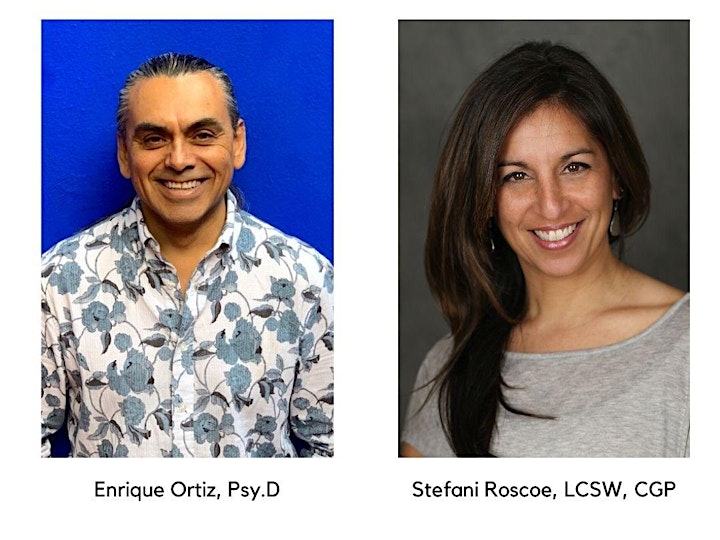 Dialoguing About Anti-Racism
This "Group Chat" will explore the challenges of anti-racism in the therapy room and specifically in group process. This will be a welcoming, interactive discussion among fellow therapists that will include exercises to increase our anti-racism in and out of the therapy room. We will begin exploring this complex process in a setting that encourages open hearts and human mistakes.
Presenters Bio:
Henry "Enrique" Ortiz, Psy.D. is a psychologist with a private practice on the west side and the east side of L.A. Licensed since 2004, he specializes in working with upwardly-mobile Latinos and other people of color. His interest in the intersectionalities of race, color, class, and gender informs his work in helping his clients. This focus stemmed from growing up in a Mexican-American working-class family on the east side of Los Angeles and becoming the only member of his family to go to college and join the middle class. His journey includes becoming a successful tech entrepreneur after graduating from business school at USC, traveling to over 50 countries, and being an award-winning photographer. He uses his experiences to help others break through their unique barriers to achieve their personal and professional goals. Enrique can often be found enjoying his favorite way to celebrate his culture – salsa dancing. In his practice, he is a Gestalt therapist, who integrates psychodynamic therapy, mindfulness, and differentiation-based couples therapy. He does prefer to be called by his nickname, "Enrique."
Stefani Roscoe, is a Licensed Clinical Social Worker and Certified Group Practitioner providing psychotherapy to children, families, couples, and professional adults in need of support with their relationships. After earning her MSW at New York University, she worked in various community mental health organizations and residential facilities as a means to assisting families and supporting her community. This experience built her expertise and comfort in working with all types of trauma, which she continues to provide. 
Stefani is committed to the health and well- being of children, specifically with adolescents and the zero-to-five population. Stefani's training with Brazelton Touchpoints, Nurturing Parenting Programs and play therapy allows her to focus on strength-based models and improving attachment with children and their parents. Stefani's extensive training as a group therapist provides her with a solid foundation to add to her passion for facilitating group therapy. Stefani currently runs her private practice in Los Angeles where she sees her clients as well as provides guidance and supervision for the associates who have joined her practice.
Cost to attend: FREE