Meet privately one-to-one with family office and institutional limited partners each half-day in Copenhagen, Oslo, Stockholm, and Helsinki
About this Event
Ten+ years of facilitating first meetings between LPs and GPs in the Nordics.
Meet privately one-to-one with Nordic family office and institutional limited partners.
Our GP Informational Roadshow is all-inclusive of regional logistical costs: lodging (Tuesday, Wednesday, and Thursday), program meals, group ground transportation, regional air/rail, LP meeting venues; all logistics.
Our three most recent visits have included meetings with, among others, the following LPs:
AP2
AP3
AP6
Argentum
Berling (FO)
B10 (multi FO)
Batofin (FO)
Crescite Ventures (FO)
Grieg Investor
Industriens Pension
Jarlsburg Partners (FO)
Kåpan, Swedish Government Employee Pension
KLP
Lægernes Pension
Lehto Invest (FO)
Lind Invest (FO)
North Sea
SEB Pension
Skandia Insurance
Thom Invest (FO)
The Nobel Peace Foundation
Umo Capital (FO)
Veikko Lane (FO)
Private Capital Development LLC
Click here to schedule a call to learn more
Scroll below for testimonials, schedule, and more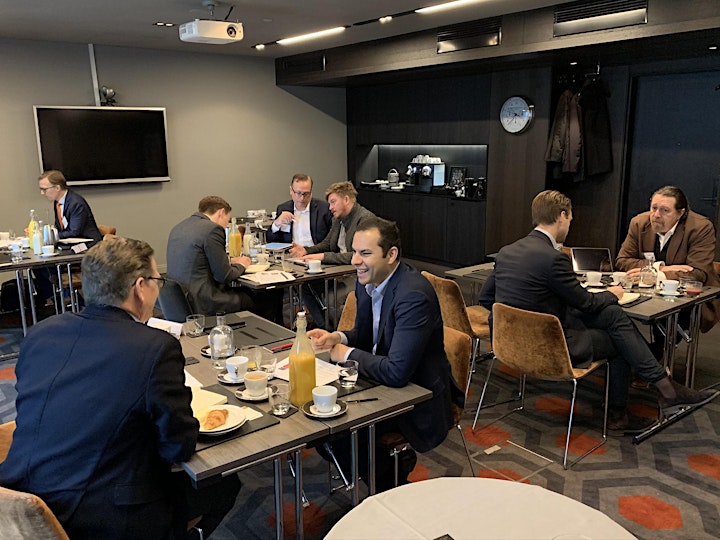 SCHEDULE
Tuesday -- Copenhagen
11:00 GP Welcome
12:00 LP Registration with lunch networking
1:00 LP GP One to One meetings begin
4:00 Session ends
Wednesday -- Oslo
8:00 Onward journey from Copenhagen to Oslo
12:00 LP Registration with lunch networking
1:00 LP GP One to One meetings begin
4:00 Session ends
6:00 Onward journey to Stockholm
Thursday -- Stockholm
8:30 LP Registration with breakfast networking
9:00 LP GP One to One meetings begin
12:00 Session ends
2:30 Onward journey to Helsinki
Friday -- Helsinki
8:30 LP Registration with breakfast networking
9:00 LP GP One to One meetings begin
12:00 Session and Program ends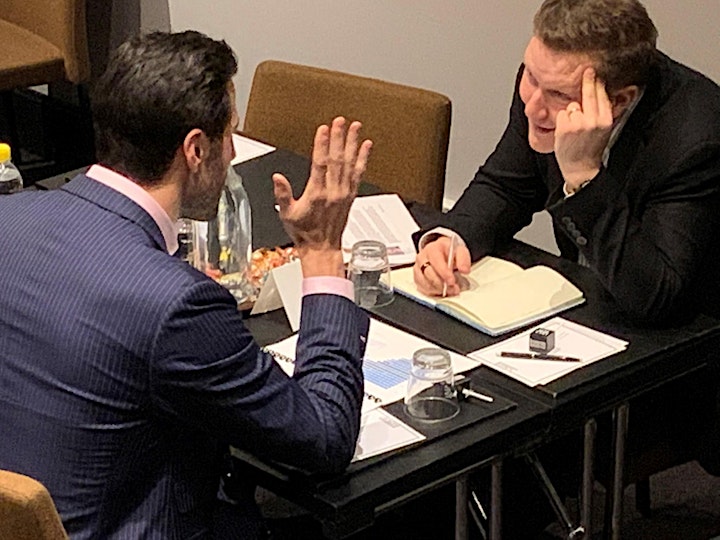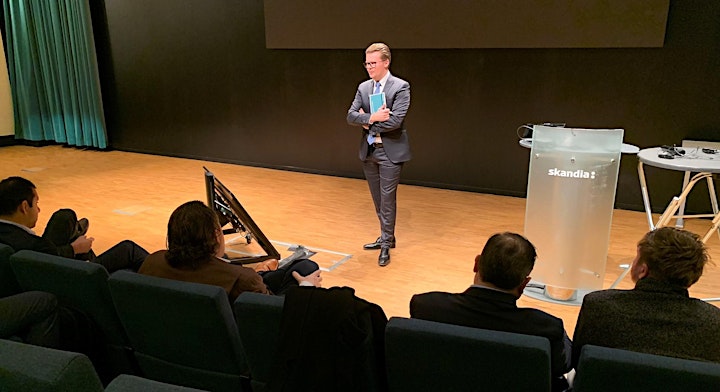 Testimonials
"Thank you Randy. You certainly delivered on LP attendees." Aaron Gershenberg, Founder, SVB Capital
"I can enthusiastically say that it's been great to work with Randy over this last year and the Concierge planning was meticulously well organized." Dave McClure and Stephanie Shorter, Practical VC
"I have worked with many different types of LP intermediaries, and I can say that you have done a great job securing top LP participants" Steve Brotman, Alpha Venture Partners
"I want to commend you on the results of this first trip. We are very impressed with the quality of the meetings you set and look forward to continuing to work with you." A New York City venture fund meeting six Japanese LPs as a result of their Concierge with us.
"Really appreciate your Concierge intros so far, they have been quality ones. Thank you!" A Silicon Valley early stage VC
"Please keep them coming." An Ivy League Endowment in Northeast USA on Concierge GP appointment request
"Our recent Concierge LP Appointment Setting Service to the Nordics was exceptional. As a first time infrastructure fund, we were delighted to have the quality interactions we had with such a high caliber group of LPs." Maria Rengifo, Ember Infrastructure
"Please feel free to continue to pass along funds that you feel may be interesting to us. I'll be happy to receive those directly. Looking forward to continuing the dialogue down the line." LP, Family Office -- Boston, a typical response to our Concierge outreach
"Thank you for organizing the meeting, I found it very interesting and useful. I was impressed by the high quality of funds you had picked to join this trip. The format as such works well." Helsinki-based family office
"It was great meeting you last Friday. Thanks so much for the opportunity. As I mentioned I was very impressed by the quality and uniqueness of your partners." Werner, Zurich-based family office
"I was favorably impressed with the excellent content and organization of the program. You were able to attract LPs which I might not have been able to meet otherwise." -  NYC based emerging market GP
"We appreciate the fund managers traveling into Oslo to see us. This is a highly efficient use of our time and, of course, does not require travel on our part. Thank you. Come back soon with even more GPs next time." - Norwegian institutional investor
"We like the format, and the way you carefully considered LPs' time and constraints. We brought two team members from our office to participate, which was helpful for our small team. We found this a highly useful session." - Danish family office investor
"You make it very easy to get from point A to point B. From the plane to the bus to the hotel, this is the most efficient process!" –GP
"I do not even need to leave my table in this room to meet all the GPs in one morning, this is incredible!" –Zurich-based LP
"This is such a neat experience for institutions like the one I represent, and what a unique program. I appreciate you all very much for coming to Chicago!" –Chicago Policemen Pension
"The organization was flawless and the experience was very interesting and helpful in understanding better the environment and opportunities for our future fund raising"  GP
"Very well organized. Everything was thought about in advance and all potential issues had been anticipated, identified and resolved in advance." GP
"I think it provided a very useful mode of interaction between LP's and GP's in a much more direct way than is really possible at a Conference.  It also allows the ability to be more focused in terms of which Region LP's we would like to meet, but also from the LP side, which type of GP's they would like to meet.  In addition, it was also a lot of fun and I felt the GP's actually learnt a lot from each other on the trip."  GP
"The team organized an excellent schedule which combined a great blend of talking points in an overall forum, in-person LP interaction and informal dialogue. Happy to have participated!" - Srinivas Chidambaram, Managing Director, Jacob Ballas Capital India
"This was a whole new level of engagement. We look forward to joining again in the future." - Sunil Chawla, Partner, Jacob Ballas Capital India
"This  gave us a great opportunity to meet and engage with key investors in a region that we have not previously covered actively. It was well-organized and we had valuable interactions with investors and even other GPs." - Emile du Toit, Head of Infrastructure Investments, Harith General Partners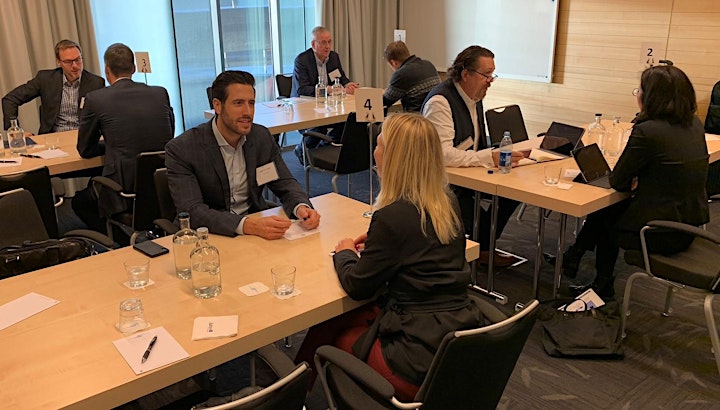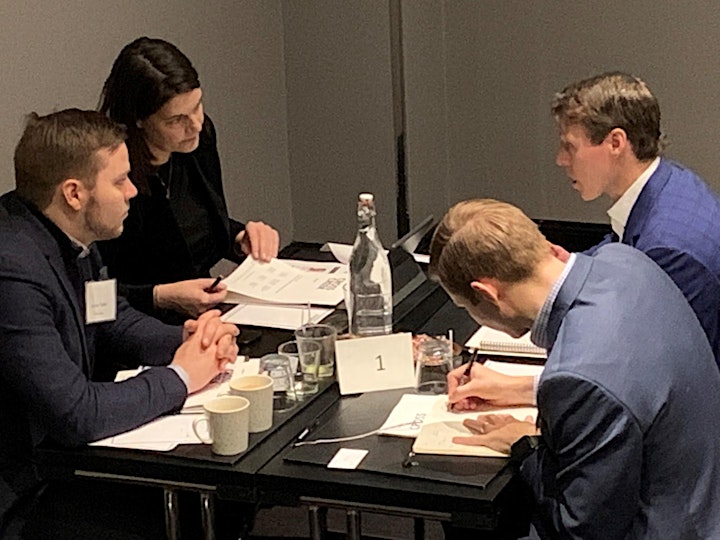 Host
Randy Mitchell
Randy Mitchell has been facilitating first meetings between GPs and LPs globally for ten years. At the United States Department of Commerce, where he was responsible for the private equity and venture capital industry, Randy created the U.S. GP Certified Trade Mission program cooperating with U.S. embassies and third party commercial organizers to execute fund manager trade missions globally. In all, over the past ten years, Randy has facilitated 120 GP LP sessions in 43 cities on six continents for GPs from around-the world.