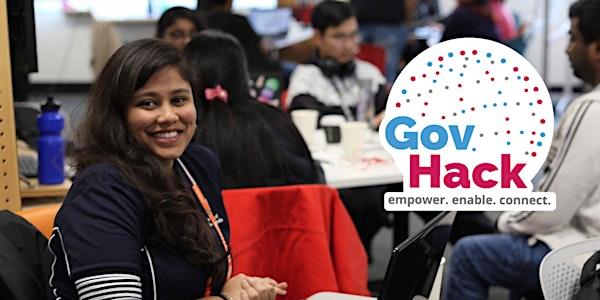 GovHack
A 46 hour Hackathon using Open Government Data, with many other related events throughout the year.
When and where
Location
荷巴特 TBA 荷巴特, TAS 7000 Australia
About this event
GovHack is a catalyst to drive open data outcomes, stimulate innovation and demonstrate what can be achieved when we foster a supportive environment for creatives, entrepreneurs, government and industry to collaborate. GovHack is about getting people from a wide range of skills and experience from across Australian and New Zealand working with open government data to innovate and create.
GovHack is a free event to attend and participate in.
Our Mission
GovHack was formed with the objective to raise the profile of open government data, we've since evolved to encompass the following objectives:
To provide an opportunity through open data for government, citizens and industry to collaborate, gain knowledge and develop new skills
To showcase open data as a mechanism for identifying and solving deep-rooted social, economic and environmental challenges
To impress upon Government the economic and societal value of quality, machine- readable, standardised open data
To highlight the increasing value of open data as a tool to promote transparency, strengthen democracy, and develop trust.
Our Values
Inclusive – we're for everyone. Age-less, diverse, accessible, safe and secure
Free – all our events, everywhere, for everyone
Hackers first – we prioritise the needs of the community who are participating
Regional – we're driving GovHack into regional towns for regional talent participation. GovHack is not just for cities.
Volunteer-driven – passionate volunteers are the change makers to bring GovHack alive
Transparent – accountable, published communications, timely and available release of GovHack's own data
Open Access – advocate for open data, open source, shareable, adaptable
Fair - (findable, accessible, interoperable, and reusable).