Governor's Summit on Career Connected Learning - Tenino
Description
A critical part of the 2017 Governor's Summit on Career Connected Learning is a 3.5-hour session held at multiple sites across Washington. As a group, participants will virtually join a general session on policy recommendations including remarks from the Governor to the regional sites. After the summit, regional work and issues will be shared for follow up.
Business and community leaders will learn about career-connected learning successes, identify new skills, find additional resources, and develop the capacity to solve workforce problems.
Connect to statewide resources while staying in your community.

Help shape the strategies for career-connected learning opportunities.

Add value to your existing business.
For questions, contact Janine Koffel, janine.koffel@wsu.edu.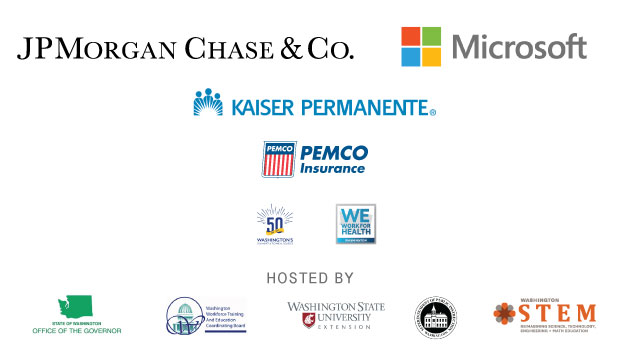 Persons with a disability requiring special accommodation while participating in this conference may call your site contact. If accommodation is not requested by May 15, we cannot guarantee the availability of accommodation on site. Extension program

are

available to all without discrimination.