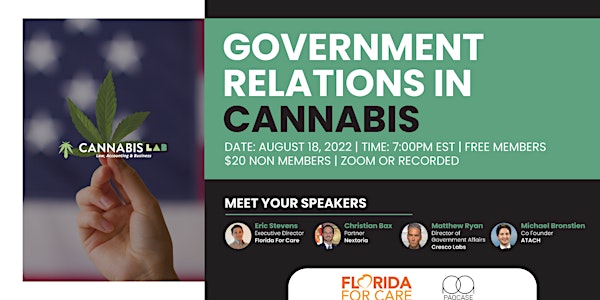 Government Relations in Cannabis
Join us as we meet with advocates, lobbyists, government relations experts and experts to discuss the politics of cannabis in Florida.
Refund Policy
Contact the organizer to request a refund.
Eventbrite's fee is nonrefundable.
About this event
Join us as we meet with advocates, lobbyists, government relations experts and experts to discuss the politics of cannabis in Florida. Together we will explore:
1. What are some of the biggest changes in cannabis policy at the state and federal level over the past 1-2 years?
2. Why do you think Cannabis hasn't been able to get larger federal reforms agreed to on banking, scheduling & more?
3. Do you expect to see anything federally to occur or change before the 2022 or 2024 election?
4. What other Similar industries have done a better job and should be looked to for how cannabis could make more change?
5. Who has made the largest impact federally, or who may have the largest impact in the 1-2 years ahead at the federal level?
6. How does spending on GR, political giving, and lobbying compare to license acquisition, locations and more versus on companies continued reform or making sure things don't backtrack? Do you think this is because many do not intend to be involved in cannabis over the long term after being acquired if federal rules change?
7. What do you think will be the largest 1-2 changes in the year ahead?
Meet Your Speakers
Eric Stevens, Executive Director, Florida For Care
Christian Bax, Partner, Nextoria
Matthew Ryan, Director of Government Affairs, Cresco Labs
Michael Bronstien, Co Founder, ATACH
If you are a member the event is with our compliments.
If you are not a member now is the time to join www.joinclab.com/membership
If you would like to attend via ZOOM (virtual) or watch the recording it is $20
We really appreciate you getting involved with cannabis industry and making an effort to stay educated and network with your peers. Please help us to grow by sharing the good word with your friends, family and co-workers.
The best way to keep up with us is on LinkedIN, Facebook, Instagram or Twitter
Our mission is to be a resource to the cannabis industry by helping professionals and companies to learn, connect and grow. As a cannabis business industry association we serve a vital role to the community. For any professional or business getting started it is valuable if not necessary to start learning about the issues, opportunities and challenges that are part of your industry. Beyond that, you are going to need to start connecting with people in your community and the industry at large to build relationships. Most importantly, we are all here to grow. CLAB is here to help you Grow Healthy, Grow Wealthy and Grow Smarter. We invite you to join us.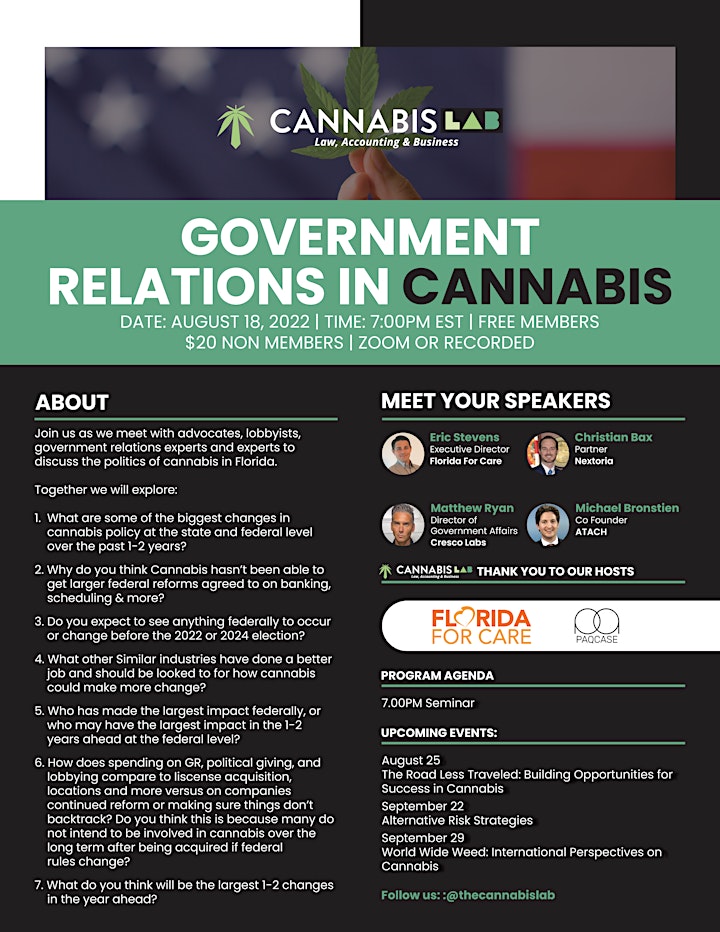 SPECIAL THANKS TO OUR SPONSORS!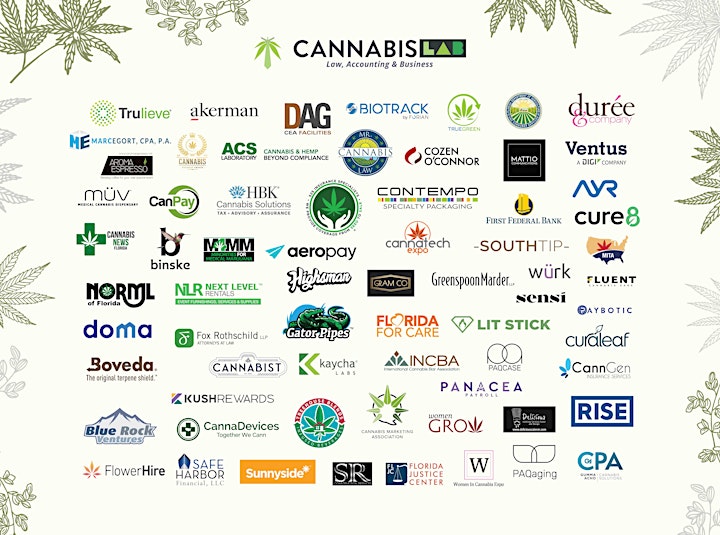 WHY IT PAYS TO BECOME A MEMBER