Government on Stage - Why Citizen Engagement Matters
Description
The relationship between government and society is changing. More and more citizens are becoming engaged and want to play an active role in their community and local government. Likewise, citizen participation is a hot topic in local administrations and increasingly seen as a chance to collaboratively design our cities. How can local government support citizen participation? And how can citizens become more involved in local governance? Can the gap between citizen initiatives and governmental decision making be bridged?
During this evening program Ger Baron (Chief Technology Officer, City of Amsterdam) Caroline Paulick-Thiel (Managing Partner, nextlearning and Strategic Design Lead, Politics for Tomorrow) among others will provide some answers to these questions. The program starts at 18:15 and finishes at 20:15. Doors open at 17:45.
---
The Speakers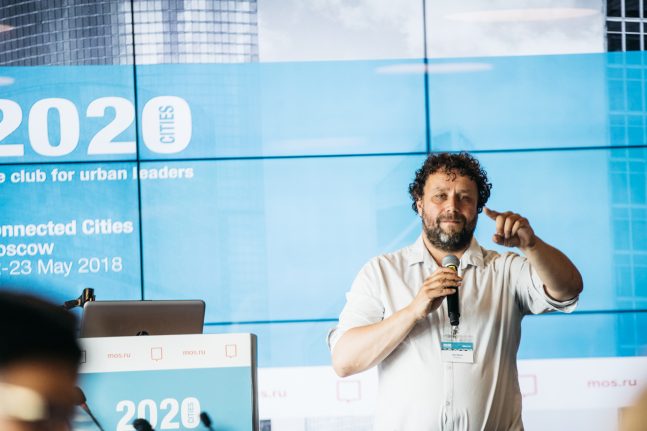 Ger Baron, Chief Technology Officer of the City of Amsterdam, started his professional career at Accenture, working as analyst in the consulting department. In 2007 Ger started working for the Amsterdam Innovation Motor (AIM) as project manager an int in this role Ger was responsible for starting up the Amsterdam ICT-cluster and initiated several projects in public-private partnership. Amongst these were several projects related to the development of Amsterdam's Smart City initiative. In his current role Ger is responsible for innovation, R&D and innovation partnerships within the City of Amsterdam. Ger is also president of the City Protocol Society.
Caroline Paulick-Thiel is a process facilitator and strategy designer with a track record in developing and hosting cross-sectoral learning environments, especially in the fields of sustainable development and responsible innovation. With a BA in design and an MA in public policy, she combines extensive expertise in building participatory and transdisciplinary processes to public challenges.
She is a guest lecturer at the Free University of Berlin and the Public Policy master program of the European University Viadrina Frankfurt (Oder) and Humboldt University Berlin. In 2015 she initiated www.politicsfortomorrow.de with a focus on public sector innovation. Since 2014, Caroline is senior consultant of the German civil society research platform www.forschungswende.de, which promotes new models of governance in research and innovation politics.
Thomas Bönig, Head of IT department Munich and father, is a computer scientist and most recently worked at the Federal and State Utilities Agency (Versorgungsanstalt des Bundes und der Länder - VBL) in Karlsruhe. In his position as IT department head in Munich, Bönig reoreinted the IT system landscapes of the "Versorgungsanstalt" and designed them according to modern standards. In addition, Bönig was managing director of ITAS GmbH, a subsidiary of the "Versorgungsanstalt."