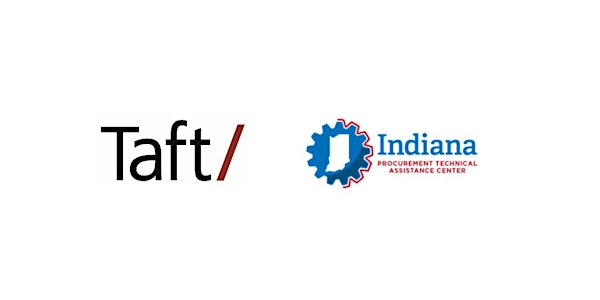 Government Contracts: Current Small Business Issues Including Why and When to Team or Joint Venture?
When and where
Location
Taft Center - Indianapolis One Indiana Square First Floor INDIANAPOLIS, Indiana 46204
Description
Complimentary Seminar Series (Part 3 of 4)
In conjunction with the Indiana PTAC, please join us for the third event of our four-part seminar series* to gain valuable knowledge from Taft attorneys Barbara Duncombe and Erin Davis.

This third presentation will discuss:
Status/Significance of Small Business

Runway Extension Act
Prompt Pay for Small Business (§852 of FY 2019 NDAA)
What is a Teaming Agreement? Pros/Cons
What is a Joint Venture? Pros/Cons
What is Mentor/Protégé JV? 8a? All Small? DoD?
Small Business Subcontracting Limitations – Which Regulation Applies? FAR? SBA?
When/How is Affiliation Considered?
What is an Ostensible Subcontractor?
Part 3 Speakers:
Barbara Duncombe, Partner and Chair, Government Contracts Group
Erin Davis, Associate, Government Contracts Group
Please register by Sept. 13.
*The last 2019 seminar, scheduled for Dec. 5, will focus on Technical Data Rights or IP under Federal Contracts.