Government Contracting - Strategies & Trends For Winning Today - TAMPA FL
Description
overnment Contracting Strategies & Trends For Winning in Today - Spring Conference
THIS EVENT IS IN TAMPA FLORIDA
Compliance is key to success as a government contractor. On April 6, 2017, Holland & Knight LLP and its partners will be hosting an afternoon program and networking reception focused on compliance strategies for success. We hope you can join us for an informative program and great networking opportunity.
Please Join
HOLLAND & KNIGHT LLP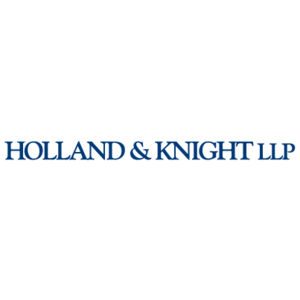 and
JENNIFER SCHAUS & ASSOCIATES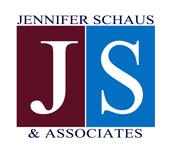 for
Federal Government Contractors Spring Conference
LOCATION: Holland & Knight LLP, -- TAMPA, FLORIDA Offices
DATE: Thursday, APRIL 6, 2017
TIME: 1.30pm - 7pm (includes a cocktail reception)
AGENDA:
1:30 – 2pm Welcome & Registration
2pm – 2:05 Speaker Intro
2:05 – 2:45 Mary Beth Bosco & Eric Crusius (Holland & Knight)
"Cyber Security - Threats and Opportunities in Federal Contracting"
2:45 – 2:50 Speaker Intro
2:50 – 3:30pm Jennifer Schaus
"Winning With A GSA Schedule Contract"
3:30 - 3:45 Break
3:45 – 3:50 Speaker Intro
3:50 – 4:30 David Black and Bob Tompkins (Holland & Knight)
"Strategic Use of the Bid Protest Process"
4:30 – 4:35 Panel Intro (Moderator: Jim Davis; Panelist: Lauren Weiner, Donna Honeycutt, Leslie Leaver and Vernon Simmons)
4:35 – 5:30 pm PANEL DISCUSSION
"Defense Spending and Opportunities in The Trump Administration"
5:30 – 7pm (COMPLIMENTARY) COCKTAIL HOUR / NETWORKING RECEPTION
PREMIUM SPONSOR --- UNANET http://www.Unanet.com

********** SPEAKER BIO'S **********
MARY BETH BOSCO:
Mary Beth Bosco is a partner in Holland & Knight's Washington, D.C., office. She has over 30 years of experience working with new and experienced government contractors, and focuses her practice on advising such organizations in connection with contract compliance, investigation and audit response, transactional matters, and navigating the federal marketplace.
ERIC CRUSIUS:
Eric Crusius is a partner in Holland & Knight's Northern Virginia Office focuses his practice on a wide range of government contract matters, including bid protests, claims and disputes, compliance issues and sub-prime issues. Mr. Crusius has extensive experience in government contract litigation, and regularly counsels clients regarding the Service Contract Act (SCA) and other labor issues, trade agreements, export controls, subcontracting and teaming agreements, and compliance with the Federal Acquisition Regulation (FAR).
JENNIFER SCHAUS:
Jennifer Schaus is founder and principal of Jennifer Schaus & Associates a specialized consulting firm based in downtown Washington DC. The firm provides services to businesses who sell to the US Federal Government. This includes proposal writing; certifications such as Women Owned, Veteran Owned, SBA 8(a) and others; contract vehicles such as GSA Schedules; federal sales and marketing and more. Jennifer has a BA from Towson University, has completed the Leadership Accelerator from UC Berkeley and holds a Leadership Certificate from Cornell University. She is volunteer business mentor at various incubators in the Washington DC metro area including 1776, Capitol Post, Women In Technology, Washington DC Economic Partnership and her alma mater, The Towson University Incubator. Website: http://www.JenniferSchaus.com Linkedin: http://www.Linkedin.com/in/JenniferSchaus

DAVID BLACK:
David S. Black is co-chair of the Holland & Knight National Government Contracts Practice. He practices in the area of government contracts counseling and dispute resolution, representing contractors in protests, claims under the Contract Disputes Act, responding to government investigations and audits, False Claims Act investigations and litigation, terminations for default and convenience, prime-subcontractor disputes, compliance programs, and counseling on a variety of contract administration and procurement issues.
BOB TOMPKINS:

Bob Tompkins is a partner in Holland & Knight's Washington, D.C., office and co-chair of the National Government Contracts Practice. Mr. Tompkins provides strategic advice and counsel to government contractors, their management and investors. He is experienced in government contract protests and disputes, government investigations and related proceedings, mergers and acquisitions, matters related to the U.S. Small Business Administration (SBA) government contracting programs and providing general counseling to clients. He also serves as a member of the firm's Risk and Crisis Management Team and represents contractors and grant recipients in complex, high-stakes matters, including congressional investigations, inspector general inquiries, suspension and debarment proceedings.
********** PANEL BIO'S **********
Moderator: JIM DAVIS
Panelist 1: LAUREN WEINER - CEO - Wittenberg Weiner Consulting, LLC
Panelist 2: DONNA HONEYCUTT - COO - Wittenberg Weiner Consulting, LLC
Panelist 3: LESLIE LEAVER - President - Strategic Business Solutions
Panelist 4: VERNON SIMMONS - Lobbyist - Cassidy & Associates
JIM DAVIS - Moderator:
Jim Davis, a member of Holland & Knight's Public Policy & Regulation Group, draws upon his extensive experience in the public sector to provide strategic legal, legislative and regulatory counsel to clients in Florida, the District of Columbia and across the country. Mr. Davis served in the U.S. House of Representatives for 10 years, from 1997 to 2007. He represented the City of Tampa and portions of St. Petersburg, Bradenton and Hillsborough County, Florida. In 2006, Mr. Davis was the Democratic nominee for governor of Florida. While in Congress, Mr. Davis served on the Energy and Commerce Committee where he was focused on energy, telecommunications and electronic commerce, healthcare, the environment and consumer protection issues. In addition, Mr. Davis served on the Committee on International Relations and the Budget Committee, and was elected by his peers to be the president of the Democratic Freshman Class in 1997. Mr. Davis was also a leader of the U.S. House New Democratic Coalition, a group of centrist democrats, and served as their national co-chair. Mr. Davis maintains offices in Tampa and Washington, D.C.
LAUREN WEINER - Panelist:
Lauren G. Weiner is WWC's CEO and founder. She has significant experience in government management, both as a federal employee and a government contractor. Lauren worked at the Office of Management and Budget (OMB) in the Executive Office of the President. Under two different Presidential administrations, she oversaw policy development and implementation for multiple Federal agencies, including the Departments of Education, Labor, Health and Human Services, Housing and Urban Development, Justice, and the President's Faith-Based Initiative. Lauren has a Ph.D. in Research Psychology from Dartmouth College, and a B.A. from the University of Michigan in Ann Arbor. Lauren was recently named as a finalist for the Small Business Leader of the Year by the Greater Tampa Chamber of Commerce and named to the Tampa Bay Business Journal's "40 Under 40" list.
DONNA HONEYCUTT - Panelist:
Donna Huneycutt is co-owner and COO of WWC. She holds a B.A. from the University of California, Berkeley and a Juris Doctor from Columbia University School of Law, where she was a Harlan Fiske Stone Scholar. Donna lectures regularly at the Eisenhower School at National Defense University on acquisition issues, and at the University of South Florida on standards of Constitutional review. She is an active member of the Committee on Acquisition Management and the Small Business Division Legislative Affairs and Policy team of the National Defense Industry Association (NDIA). Donna co-chaired the Small Business Committee on the "Pathways to Transformation" response on acquisition reform prepared by NDIA at the request of the Senate Armed Services Committee and the House Armed Services Committee.
LESLIE LEAVER - Panelist:
Ms. Leaver is the President and Founder of Strategic Business Solutions, a management consulting firm specializing in strategic business development, full spectrum proposal services, and organizational and human performance improvement. Ms. Leaver brings over 25 years of experience in the state and federal marketplace and with large and small businesses alike. She has supported a variety of industries from education and health care to manufacturing and services. Ms. Leaver has extensive experience working with extremely complex organizations and programs at the executive level. She routinely consults with C-Suite leaders, Public officials, General Officers, and Flag Officers. Ms. Leaver has served on the Boards of Examiners for the National Malcolm Baldrige Performance Excellence Program as well as the Florida Sterling Council, and she applies the Baldrige framework to her consulting engagements as well as in her own organization. She is a Board Member and passionate advocate for Stay In Step, a Tampa-based, veteran-founded, non-profit rehabilitation center that delivers long-term, state-of-the-art, rehabilitative therapy to people with spinal cord and traumatic brain injuries.
VERNON SIMMONS - Panelist:
Vern Simmons is a Vice President at the lobby firm Cassidy & Associates. He specializes in working on behalf of national security policy and procurement stakeholders to help them secure federal funding and promote their issue-specific needs in Washington D.C. Vern brings U.S. Department of Defense budget, acquisition, and resource management expertise to bear on behalf of Cassidy & Associates' clients. He came to Cassidy & Associates following a distinguished military career where he served for over 20 years in a variety of leadership and financial positions across all levels of the U.S. Air Force. He is a graduate of Northeastern University in Boston Massachusetts and Oklahoma University in Norman, Oklahoma. He is married and has two kids.
----------------
WHO SHOULD ATTEND? This conference is best suited for current and established Federal Government Contractors who are interested in increasing their knowledge and footprint in the marketplace. Cybersecurity issues, GSA Schedule contract vehicles, bid protest as well as DoD (Department of Defense) spending wil be discussed. Presentations will take place from 2pm - 5.30pm. Opportunities to network with the speakers, panelist and other attendees will be available during the cocktail hour, 5.30pm - 7pm.
---------------
HOW TO GET HERE? TRAVEL & HOTEL INFORMATION:
HILTON Tampa - Downtown
---------------