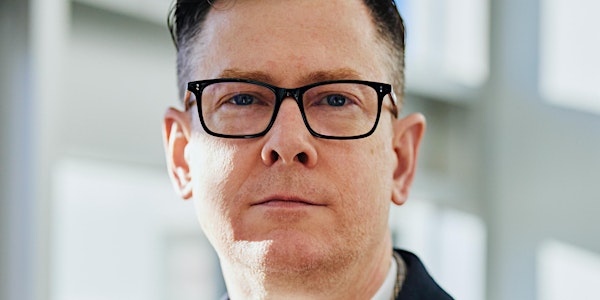 Government Contracting-Building Your Capture Management Strategy
Come join us weekly as we train and prepare you to capture government contracts
Refund Policy
Contact the organizer to request a refund.
About this event
Government Contracting-Building Your Capture Management Strategy
https://www.govassociation.org/events
Come join us weekly as we train and prepare you to capture government contracts. These sessions are designed to prepare those enrolled in the Certified Capture Manager (CCM) Program to prepare their businesses for success and to prepare them to become certified capture manager professionals.
CLASS TIME: Every Thursday afternoon from 2pm to 4pm EST/11am to 1pm PST
LOCATION: Online (Remote access will be emailed to confirmed registrants)
REGISTER FOR CLASSES: https://www.govassociation.org/event-5029059
Building Your Capture Management Strategy
Sales Training and Customer Centric Selling
Sales Class: Prepare-Plan-Present-Preserve
Building a Successful Capture Career
Job Search for capture managers
Review All Lessons
ASSESSMENT: Do you have resources? finances, credit, hr/strong staff, talents, mobilization capital
STRATEGY: Do you have a strategic plan? short/long term, jv, teaming, mentor protégé, sub, prime
EDUCATION: Do you speak governese? Understand contracting language, regulations, policies, standards, etc
REGISTRATION: How to get registered for opportunities. What certifications will you need, etc.
IMAGE: How's your brand? strong, recognizable, broad, reputation, past performance
MARKETING: Capability statement, biz card, website, marketing collateral, brand that speaks to gov't buyers?
RELATIONSHIP: Do you have the proper types of relationships in the gov't market. Triangle of relationships
OPPORTUNITY: Do you know where to find opptys, fbo, bid match, id opps, prospecting, etc?
PROPOSAL: Can you write proposals? Can you learn or hire one? technical experts, estimators
PERFORMANCE: Can you deliver and perform or do you need subs?
COMPLIANCE: Are you DCAA compliant? acctng system, trained personnel, QA program, insurance, bonding?
CLOSURE: Successful completion of project? Proper close out? Paid yet? ACO happy?
Also, these classes are OPEN to all GCA members, partner members and the public. You're welcome to attend and audit the classes with the CCM students. Join the official CCM program when you're ready to receive all the course material and software.
Learn more or enroll in the CCM Program: www.capturemanagement.org
CLASS AGENDA: (2 hours)
This is a general agenda guide to the weekly class sessions:
- 15 minutes of intro, chat, status update, homework review
- 30 min - 45 min of PowerPoint training on key topics for the week
- 30 min - 45 min of live training or GovFastTrack training
- 15 minutes of homework assignments
Who Should Attend:
Sales professionals
CEO, Executives and key decision makers of companies
Entrepreneurs and small business owners
Business Development Managers
Consultants looking to grow professionally
Capture managers looking to gain a competitive edge
Contracting professionals and government employees
All members of Government Contractors Association
Primes, subcontractors, & potential teaming partners
New & existing business owners interested in expanding into the government market