GoVegan Free Potluck Demo Lecture 7.28.18

Saturday, July 28, 2018 from 5:00 PM to 9:00 PM (EDT)
Event Details
EarthSavePOD, Hostess Estela and VeganMan of TeamEarthSave Present... FairShare Potluck at Fellowship Hall - Coral Gables
Since 1996, 20,000 fed at 400 delicious-nutritious-informative community foodie events.  EarthSave Food Lab staples plus your FairShares equal "a healthy vegan feast."  FREE ADMISSION if you bring FairShare Healthy Vegan Food and Plate-Mug-Utensils.
LiveFood Demo by Laura Sutton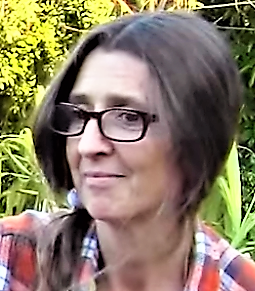 Growing a Local Food Movement
by Art Friedrich of urbanoasisproject.org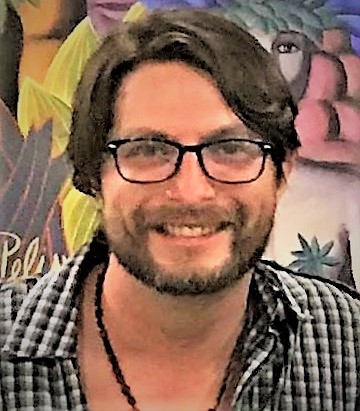 ●WE supply:  APPETIZERS- Organic Chips / Hummus and BEVERAGES- Coconut Water / Lime-spiked Water and MAINS- PowerGreens Salad (tahini dressing & sauerkraut); Monster Cabbage Salad (w. olives & veggies); Bean Pate (no oil) and DESSERTS- Dried dates or figs (Organic); Fig bars (Wheat); Clif Z-bars (GF)
●YOU share:  Sides / Salads / Entrees / organic Fruit & Produce, home-made or store-bought.)  Healthy vegan foods uplift and nourish.
●$10 NoFoodShare Tickets:   IF you CANNOT BRING FOOD and NOTIFY us in advance we offer 2 WAYS TO PAY:
A) RSVP to: Miami@earthsave.org or Text/Tel 786-708-1028 including  ___NAME, ___#of NoFood Guests then Pay At the Door  or...
B) Purchase '$10 NoFoodShare Tickets' online at https://www.eventbrite.com/myevent
●No Food to Share and No $10?  No One Turned Away!   Request your  'VEGSAVER WAIVER' from VeganMan 786-708-1028 | miami@earthsave.org | At the door.
● EVENING AGENDA:  5:00 EarlyBirds Mix n' Mingle Hour
5:30 Communal Dinner
6:15 FairShare 101 /EarthSave 101
6:30 RECIPES Show&Tell - Watch, Learn, Taste then Do It Yourself
7:15 Lecture/Presentation
8:00 Q&A- DESSERT SERVED
8:15 GiveAways/Open Mic
8:30 Cleanup
●B Sure B 4 U Drive - Check for venue/date/updates on Calendar> www.earthsavemiami.org/events
● Event Details and FAQ's> www.earthsavemiami.org/fairshare-potluck-govegan-tryvegan-community-dinner-faqs/
● GET HELP/ADVICE: Food Quality & Safety Manager, Chef Estela 786.231.4949 | chef.estela@vegtastic.co
●B Sure B 4 U Drive - Check CALENDAR for venue/date/updates> www.earthsavemiami.org/events
● Giveaways - Multiple winners for Vegans Rewards Prizes (White Tickets) and Donation Raffle CASH Prizes (Blue Tickets)
● Vegtastic Open Mic - song, poetry, testimonials, etc.  ● Vegtastic Trivia Quiz
● EarthSave101   ● FairShare 101   ● Entertainment Surprises   ● Chant YUMMM
● VegMarket - buy/sell kitchen and health appliances, works of art, jewelry.  Seller keeps 75% - 25% EarthSave donation.  No junk/proliferation, please!
●Location: Coral Gables Congregational Church................
lllllllllllllllllllllllllllllllllllllllllllllllllllllllllll
●Events are posted on multiple social media so RSVP's appear understated.  We tempt you with compassionate-nutritious-sustainable Healthy Vegan Food and side orders of Vegan Logic and Vegtastic Entertainment and aim for 100% Satisfaction.
●Please share your comments/questions> 785-708-1028 | info@earthsavemiami.org
●Follow us:  FB@ EarthSaveSouthFlorida | Meetup.com/EarthSave-South-Florida
501c3 EarthSave - advocates a Hygienic, Humane, (Holy) Holistic Vegan Lifestyle for People, Animals and a (Sacred) Environment - Saving the Planet One Bite and One Byte at a Time
●MEDIA/PRESS KIT> vegtastic.co/EarthSave-Media-Kit
●FL. REGISTERED SOLICITOR #CH47114  Your generous financial contributions power EarthSaveMiami.org's Vegucation, Vegutainment and Healthy Vegan Lifestyle support. A copy of the official registration and financial information may be obtained from the Division of Consumer Services by calling Toll-Free 1-800-435-7352 within the state or online @ www.800helpfla.com. Registration does not imply endorsement, approval or recommendation by the state.
When & Where

Coral Gables Congregational Church - Fellowship Hall
3010 De Soto Blvd
Coral Gables, 33134


Saturday, July 28, 2018 from 5:00 PM to 9:00 PM (EDT)
Add to my calendar
Organizer
Email: veganman@earthsavemiami.org
Website: https://www.earthsavemiami.org/organizer/jeff-veganman/
Phone: 786-708-1028