GOTO Night Chicago May 29, 2012

Tuesday, May 29, 2012 at 5:30 PM (CDT)
Event Details
GOTO Night Chicago 
Join us for our first GOTO Night in Chicago with Justin Sheehy, CTO of Basho Technologies and Dave Thomas from Bederra Labs.  GOTO Nights are evening events for the software development community.  
TALK #1:  Embracing Concurrency At Scale, Justin Sheehy, CTO Basho Technologies
People have been talking about "scaling" and "distributed systems" a great deal lately. We need to clarify the meaning of these terms in order to have a worthwhile conversation about them. We will do so by discussing the details of how to actually produce practical, scalable, distributed systems. That discussion will focus on methods for designing and building robust fundamentally-concurrent distributed systems. These approaches have been learned through building user-facing web applications, data storage and processing systems, and server management tools. We will look at practices that are "common knowledge" but too often forgotten, at lessons that the software industry at large has somehow missed, and at general "good practices" and rules that must be thrown away when moving into a distributed and concurrent world.
TALK #2:  Mature Legacy Seeking Sexy New Technology for Fun and Profit: How to Innovate in a Legacy Environment, Dave Thomas Bederra Research Labs
In this talk we describe the huge opportunity for innovation in Legacy systems!  We argue there has never been a better time for creative legacy enovations which leverage new hot technologies – languages; data bases; web; cloud and Agile practices.  Many talented developers turn up their noses or run away in fear from what they see as baroque environments with arcane tool chains.  Talent panic often pushes for a grand rewrite using modern technology.  Sadly experience shows the grand rewrite has too much risk and way too little business value.  Hence given legacy investments the only option is innovation!
We illustrate legacy innovations via several case studies spanning a wide spectrum of legacy systems including: mainframe IT; Unix products; military systems; telecom; data banks and multi-vendor EAI and EAP applications.  We explain the appropriate practices, teams, and tools to achieve high impactrenovations by inserting new technology.   We discuss appropriate investments in training, tooling and practices for different legacy environments.   We look at approaches to ensuring lasting high value relationships between legacies and bleeding edge technology.
Speaker Information: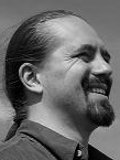 Justin Sheehy, CTO, Basho Technologies and Riak and Webmachine Committer
Justin Sheehy is the CTO of Basho Technologies, the company behind the creation of Webmachine and Riak. As Chief Technology Officer, Justin Sheehy directs Basho's technical strategy, including integration with other platforms and new research into storage and distributed systems. Most recently before Basho, he was a principal scientist at the MITRE Corporation and a senior architect for systems infrastructure at Akamai. At both of those companies he focused on multiple aspects of robust distributed systems, including scheduling algorithms, language-based formal models, and resilience.
Dave Thomas, Bederra Research Labs and GOTO Chicago Program Chair
Dave Thomas has a wide spectrum of experience in the software industry as an engineer, professor, consultant, architect, executive and investor. Dave is founder and CEO of Bedarra Corporation; which provides virtual CTO and CEO, business mentoring and seed investment to emerging companies. Recently formed Bedarra Research Labs undertakes speculative research on applications of emerging software technologies. Dave is best known as the founder and past CEO and president of Object Technology International Inc. (formerly OTI, now IBM OTI Labs)and led the commercial introduction of object and component technology. 
Sponsored by:

When & Where

UBS Tower Conference Center
One North Wacker Drive, Second Floor
Chicago, IL 60606


Tuesday, May 29, 2012 at 5:30 PM (CDT)
Add to my calendar
Organizer
GOTO Chicago 2016
We organize both the GOTO conference and GOTO Nights in Chicago!
GOTO Chicago 2017 is the meeting place for innovators and thought leaders from startups and enterprises in both the local and global software development communities.
Tracks at GOTO Chicago 2017 will include: Agile, High Performance Teams, Languages, DevOps, Security, Serverless, Front-end Development, Data & Machine Learning and Microservices. 
More information on GOTO Chicago 2017 is available here: gotochgo.com
Conference: May 1-2, 2017 // Workshops: May 3-4, 2017
GOTO Nights are designed for developers who want to stay up to date with the latest tools, technologies, processes and practices in the software industry. GOTO Nights provide you with an opportunity to hear world-class speakers, share your experience and expertise with others, connect with the global software community and learn something or meet someone new!
Join us at the next GOTO Night in Chicago: meetup.com/goto-nights-chicago/
GOTO Night Chicago May 29, 2012