Description
GOTO Innovation Day 2015: Applying Innovation Design to Address Global Opportunities and Threats
'Design thinking' is a buzzword thrown about with abandon, particularly when a project seeks to meet the needs of a particular end user. But what is design thinking, and can it really be applied to better understand, and potentially address, some of the world's greatest challenges?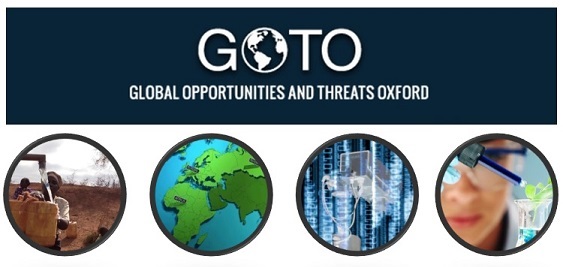 Innovation Day 2015 is an opportunity for MBAs and selected Oxford graduate students to engage with a leading international innovation consultancy, ?WhatIf! Innovation partners (http://www.whatifinnovation.com/).
09.30 - 13.15 ?What If! will run a workshop which bring to life the innovation process; from how it's applied in the commercial sector to how it can be used to address global challenges. This will be a dynamic session which combines theory and case studies with practical application and break-outs. The day will also enable MBA teams to consider how they can apply concepts taught by ?WhatIf! to their final GOTO deliverable in order to ensure that the business opportunities they identify are rooted in a deep understanding of the problem.
LUNCH PROVIDED
13.00 - 15.00 MBA teams can receive structured feedback, and hands on support from coaches in optional afternoon 'coaching clinics', which they may find relevant for their GOTO assignments as well as their entrepreneurship projects.
About ?What If!
For over 20 years, ?What If! have been partnering with some of the world's largest organisations to invent new products and services, brands and business models, as well as helping organisations to build their in-house innovation capabilities. They have offices in Europe, the US and Asia and their experience spans virtually every sector- from financial services, utilities and pharmaceuticals, to travel and tourism, retail and FMCG. Their work equates to over 10,000 briefs cracked, over 60,000 executives trained and two books published on how to unlock creativity and the promise of innovation in large organisations .
While this day is optional application of the taught concepts is likely to result in a higher quality GOTO deliverable by MBA teams.