Gothic Trajectories – GANZA Online Conference 2022
Join the Gothic Association of New Zealand and Australia (GANZA) at its 2022 "Gothic Trajectories" conference
About this event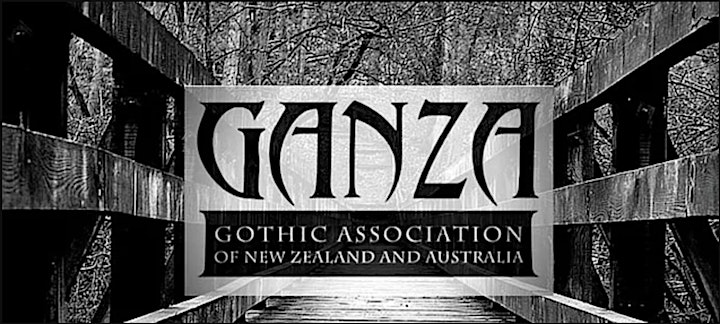 The conference will be run in the spirit of the Association and will be a virtual online conference.
GANZA is interdisciplinary in nature, bringing together scholars, students, teachers and professionals from a number of Gothic disciplines, including literature, film, music, television, fashion, architecture, and other popular culture forms.
It is the aim of the Association to not only place a focus on Australasian Gothic scholarship, but also to build international links and foster collaborations with the wider Gothic community as a whole.
This year's conference topics offer a range presentations which can include the following :
Revisions / revisitations / reimaginings of classic Gothic texts
Hauntings and spectrality
Monsters and the monstrous
Gothic cycles, exchanges, trans/mutations and trans/routes
The Undead
Gothic forms in popular culture
Horror in its various contexts (evolutions and re-imaginings)
Gothic mutations, incarnations and reincarnations
Gothic histories
Memory and trauma
Folklore and fairy tales
Gothic intertextualities
Travel Gothic and Gothic tourism
Genre and the Gothic
Gothic adaptations (from novel to film, from film to television etc.)
Gothic regionalities and geographies
Global Gothic
Postcolonial Gothic
The Gothic in a post-COVID world
The Gothic in the past, present, and future
Date and time
Location
Refund policy
Organizer of Gothic Trajectories – GANZA Online Conference 2022