Description
We all know how challenging getting a business loan can be. But does it have to be? Not if you think like a lender. Luis Salazar, president, Regional Lending Services with Lendio North Florida, will cover the essential factors used in qualifying for a business loan, how these factors and available documentation will determine loan options available to you, and how much you can expect to get approved for based on these factors.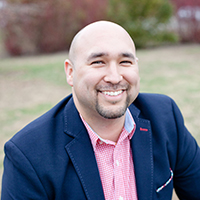 Luis Salazar is an entrepreneur, accounting and finance professional who helps businesses thrive. He has extensive experience helping startups find their footing, guiding struggling businesses toward solutions to avoid legal tax liability, and providing business owners with financial options that enable them to bounce back and grow.
Learn more about Luis and Lendio at lendiolocal.com/northflorida.