Got Culture? Engagement Strategies for Marginalized & Disparate Populations-One Day Event

Tuesday, July 11, 2017 from 8:45 AM to 4:00 PM (EDT)
Event Details
Cultural and Linguistic Competence (CLC) is a core value of System of Care (SOC) communities. It is defined as: "a set of congruent behaviors, attitudes, and policies that come together in a system, agency, or amongst professionals and enables that system, agency, or those professionals to work effectively in cross-cultural situations." Cultural and Linguistic Competence is the responsibility of every SOC team member, the governance structure and community partners. All should be champions of promoting, infusing and implementing CLC within their system and broader community. This technical assistance meeting will allow children's mental health staff and leadership to explore the aspects of Cultural and Linguistic Competence and how to apply culturally and linguistically appropriate practices to everyday service delivery and operations.
---
Date:
July 11, 2017
8:45am-4:00pm
DoubleTree by Hilton-Charlottesville
990 Hilton Heights Rd
Charlottesville, VA 22901
If you would like to make a hotel reservation, please use the following link.  The cut-off date has been extended until June 26th.
 http://doubletree.hilton.com/en/dt/groups/personalized/C/CHOSHDT-ESM-20170710/index.jhtml?WT.mc_id=POG
---
Who should attend?
Professionals, paraprofessionals, partners, advocates, and stakeholders working in the field of children's mental health should consider attending this technical assistance meeting, as well as anyone interested in learning about diverse communities and learning strategies for working effectively with these communities. This meeting will be especially useful to those that work directly with youth and families.  Certificates of completion will be available at the end of the technical assistance meeting for participants.
*Please support our program by only applying for the techincal assistance meeting when you are sure that you will be able to attend. We work hard to ensure that individuals from around the state have access to capacity building opportunities such as this. Registrations that result in cancelations challenge our ability to achieve this goal.
---
Draft agenda:
8:45-9:00          Registration
9:00-9:30          Culture and Cultural Identity
9:30-10:00        Why Culture Matters in Behavioral Health
10:00-10:30      Tools to Incorporate Culture
10:30-11:00      Break
11:00-11:30      CLAS Standards 101
11:30-12:00      CLAS Standards 201- Advancing Health Equity
12:00-1:00        LUNCH
1:00-2:00          Integrating CLC with a System of Care: An LGBTQ+ Focus
2:00-4:00          Side by Side Presentation
---
Presenter Bios:
Kathy Lazear, M.A.
Kathy J. Lazear is a faculty member at the University of South Florida, College of Behavioral and Community Sciences, and a Partner with the Human Service Collaborative, Washington, D.C. Ms. Lazear is the co-director of the Cultural and Linguistic Competence Hub of the National Technical Assistance Network for Children's Behavioral Health andserves as the co-chair of the National Workgroup to Address the Needs of Children and Youth Who Are LGBTQI2-S and Their Families. Ms. Lazear has co-authored numerous publications focused on cultural competence. Her commitment to understanding the strengths and challenges facing our diverse youth and families is reflected in all her work, including partnering with natural helpers in diverse, economically challenged communities, youth suicide prevention, and as the lead author for the US adaptation of the Youth Mental Health First Aid manual. For over 30 years, Ms. Lazear has provided technical assistance, consultation, training, and coaching to youth and family organizations, community supports and services, Wraparound teams, schools, and state, local, Territories and Tribal system of care grantees.
 Selena Webster-Bass, MPH
Selena Webster-Bass, MPH is a native of Jacksonville, FL. She has served as a health advocate for over 15 years in promoting the National Culturally and Linguistically Appropriate Services (CLAS) Standards within primary care and behavioral health organizations. While serving under the Jacksonville System of Care Initiative - Substance Abuse and Mental Health Services Administration (SAMHSA) Implementation and Expansion Grants, Selena Webster-Bass worked as the Cultural and Linguistic Competency (CLC) Educator for over five years. In this role she facilitated professional/family/youth CLC professional development, conducted CLC organizational self-assessments, integrated SOC core values in Wraparound Care Coordination and promoted multicultural community engagement. Selena Webster-Bass' background is in public health, cultural and linguistic competency, behavioral health and faith-based engagement. Certified in Adult and Youth Mental Health First Aid, Selena works with various community organizations promoting mental health literacy. Selena Webster-Bass is currently the CEO of Voices Institute, a consulting, curriculum development and research group, focused on multicultural consciousness, equity and well-being.  She is a core partner in The Technical Assistance Network for Children's Behavioral Health (TA Network) and the National Training and Technical Assistance Center for Children's Behavioral Health - Cultural and Linguistic Competency Team.
Catalina Booth, J.D.
Catalina is the Executive Director of the Center for Community Learning, Inc. (CCL). As the Executive Director for CCL, she provides ongoing technical support to behavioral health organizations and community organizations serving families, young adults and children. In that role she has completed projects involving the development of governance documents, cultural and linguistic competence (CLC) implementation plans, CLC training development, CLC self- assessments, and bilingual training materials. As part of her work for CCL, she serves a key role in Cultural and Linguistic Competence Hub (CLC Hub) of the Technical Assistance Network for Children's Behavioral Health. In that role, she provided technical assistance to system of care grantees with a focus on cultural and linguistic competence, including CLAS Standard implementation, language assistance, CLC workforce capacity development, and reduction of behavioral health disparities.
Prior to joining the Center for Community Learning, Catalina served as in-house counsel for Union Pacific Railroad for 9 years. Before joining Union Pacific, she was an Assistant District Attorney in Harris County where she prosecuted cases in state court. As an Assistant District Attorney she had experience working with victims of crime, including families involved in the child welfare system, victims of child sexual assault, and victims of violent crimes.
Her educational background includes an undergraduate degree from Brown University in Public Policy and Organizational Behavior and Management. Her academic work at Brown focused on urban policy as well as organizational structures of nonprofit agencies.
Lacette Cross
Lacette provides support to both the Associate Director and Youth Programs Director.  She has nearly 20 years of youth development experience in faith based and community focused organizations.  She has been involved with Side by Side as a volunteer facilitator and board member for the past 5 years.  Lacette is a local pastor and active community leader.  She holds a Bachelor's degree in Social Work, a Master of Divinity and Master of Theology.

When & Where

DoubleTree by Hilton Charlottesville
990 Hilton Heights Road
Charlottesville, VA 22901


Tuesday, July 11, 2017 from 8:45 AM to 4:00 PM (EDT)
Add to my calendar
Organizer
Department of Behavioral Health and Developmental Services-Children's Behavioral Health Academy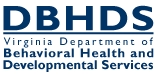 Got Culture? Engagement Strategies for Marginalized & Disparate Populations-One Day Event