About this Event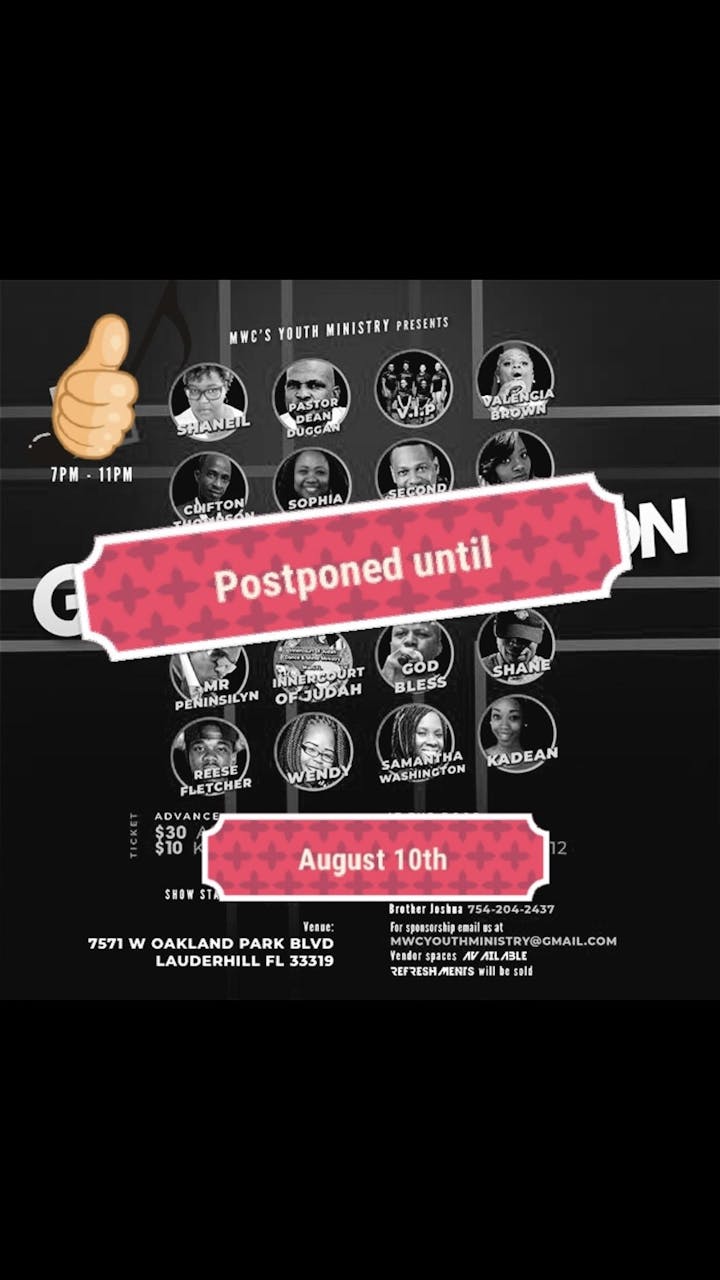 Good afternoon, we would like to take this opportunity to thank everyone for your support with the upcoming concert. After careful consideration, it has been made clear that it would be best that we postpone this upcoming event.
The new date is August 10th.
Please be mindful that for those that have already purchased their ticket, your ticket will be valid for the new date. For those that have not purchased their ticket, GREAT NEWS! You still have time. And as always layaway is open.
If you have any questions or concerns please reach out to us. We welcome everyone's valid input.