Description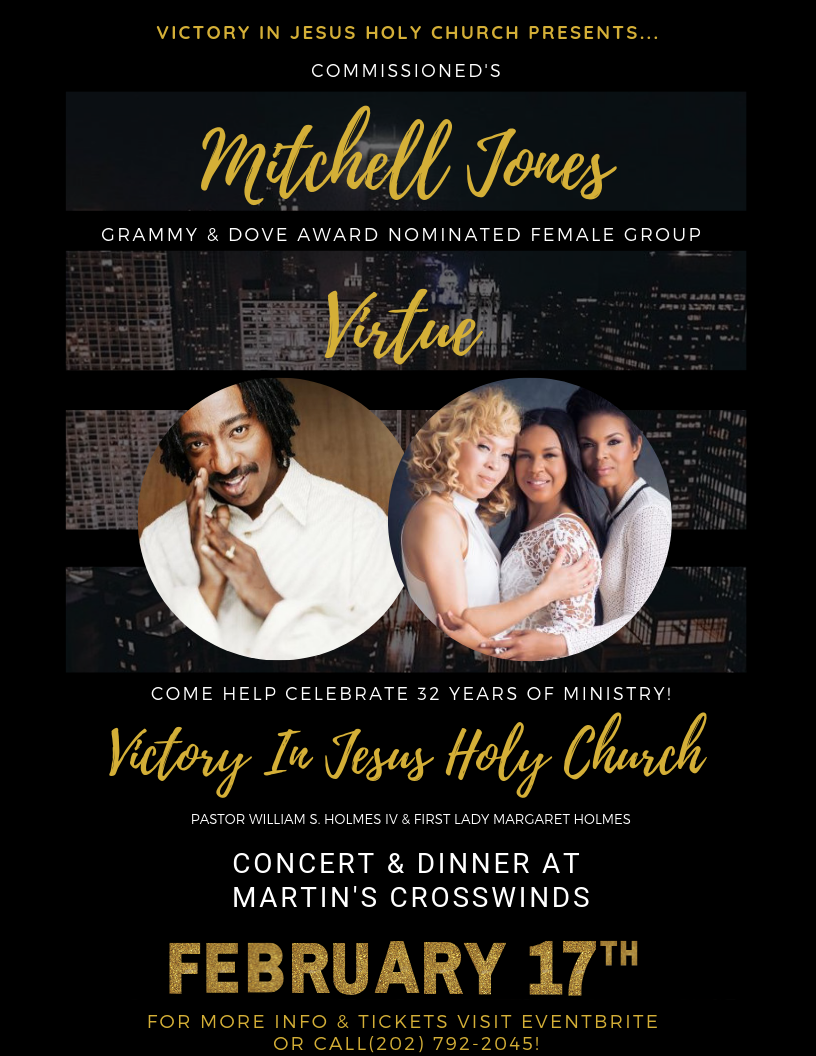 Come help celebrate 32 years of ministry with us!
Mitchell Jones is known for Commissioned's "Ordinary Just Won't Do" & "Cry On"
Virtue's top Hits include: "Angels Watching Over Me" & "Get Ready"

Martin's Crosswinds
7400 Greenway Center Drive
Greenbelt, MD 20770
Dinner Buffet
Chicken Entree
Roasted Brisket of Beef
Seafood Newburg
Starch of Choice
Vegetable of Choice
Bring your church family and friends to this awesome celebration!
Tickets are on sale now!
<**Formal or Semi Formal Attire**>