Google+ Local | Boston Presents: Hadouken! Classic Video Game Night @ Google

Friday, June 22, 2012 from 7:30 PM to 10:30 PM (EDT)
Event Details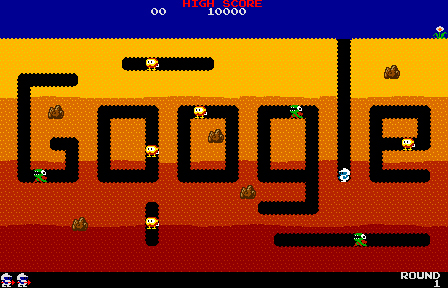 Yearning for the video games of your past? We are too – which is why the Google+ Local Boston team is treating ourselves to a night of classic video game fun and craziness, right here at our office in Cambridge!
Join us as Jon Prusik and Kathy Day, hosts of Classic Gaming Night at the Cambridge Innovation Center, come in and school us on the history of America's favorite pasttime (right?) and share their extensive collection of consoles and games with us.
We'll have six different stations of old school video games, complete with consoles, multiple monitors, controllers and a giant-screen, where we'll be projecting some cutthroat level-beating competitions (with prizes)!
We're inviting only up to 35 people to join the in on the gaming fun, where we'll be feasting on a plethora of tasty treats and a selection of fizzy beverages.
Want to join us? Just be 21+, register here, and you'll get an email with the details on how to get your seat.
Remember: just because you register here DOES NOT guarantee you an invite - so keep an eye on your inbox for how to get yours!
Games and Consoles:
Atari 2600
Adventure, Basketball, Bowling, Combat, Dig Dug, Donkey Kong, E.T., Frogger, Ghostbusters, Kangaroo, Keystone Kapers, Pac-Man, Pong Sports, Space Invaders, Starmaster, Super Challenge Football, Target Fun, Venture
Nintendo (NES)
Captain Planet and the Planeteers, Defender II, Dr. Mario, Dragon Warrior, Final Fantasy, Ghosts 'N Goblins, Gauntlet (Tengen), Jurassic Park, Operation Wolf, Skate or Die, Super Mario Bros / Duck Hunt, Super Mario Bros 2, Super Mario Bros 3, Tetris (Official), The Little Mermaid, Zelda, Zelda II: The Adventure of Link
Super Nintendo (SNES)
Disney's Aladdin, Final Fantasy: Mystic Quest, Mario Paint, Mega Man X, Mortal Kombat II, Super Mario All-Stars, Super Mario World, Super NES Super Scope 8, Super R-Type, Super Star Wars, The Legend of Zelda: A Link to the Past
SEGA Genesis
Genesis 6-Pak: Sonic, Golden Axe, Streets of Rage, Revenge of Shinobi, Columns, Super Hang-On Shadow Danger: The Secret of Shinobi, Sonic, Sonic 2, Sonic 3, Sonic and Knuckles, Super Street Fighter II, The Lion King, Vectorman, X-Men, X-Men 2: Clone Wars
AND MORE!
---

Be Our Friends
Follow Google+ Local Boston on Twitter: @GoogleBoston
Sign up for our newsletter: http://goo.gl/nnaj8
When & Where
5 Cambridge Center
3rd Floor
Cambridge


Friday, June 22, 2012 from 7:30 PM to 10:30 PM (EDT)
Add to my calendar