Description
Make your business stand out on Google and attract new customers for Free!
Upon completion of this course, the participant should be able to: Create an online Google My Business Listing; Understanding why being online matters; Be found online with advertising; Understand how Gsuite can give your business the tools to Connect, Create and Control and Connect with customers with compelling videos on YouTube.
This class is taught by a University of Texas Instructor and counts toward the 6 course requirement needed to earn your Business Skills Certification.
About the Instructor: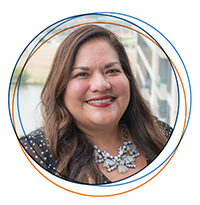 Vicky Sepulveda, CEO at Crossing Bridges Consulting, is one of 11 Google Digital Coaches in the United States. As a Google Digital Coach, Vicky facilitates workshops for small businesses on how to improve their web presence and learn to reach new customers.
The City of Austin is proud to be in compliance with the Americans with Disabilities Act. Reasonable modifications and equal access to communications will be provided upon request. For assistance please contact (512) 974-9053 or Relay Texas 7-1-1.