'Google Hackathon: Develop to Connect' in Bucharest

Saturday, November 23, 2013 at 9:00 AM

-

Sunday, November 24, 2013 at 12:00 PM (EET)
Event Details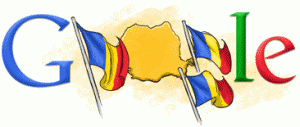 Join us for a hackathon in Bucharest where you will spend the weekend developing with like-minded developers. The challenge is to design and build new applications to show off the diversity of devices and services connected to the Internet.
Overview
In a world where more devices are connected to the Internet, we would like to see applications going beyond client-server and remote-control models. On the day of the event, we will announce the theme and your team can design and build an application that makes the most of:
a smartphone's sensors (video, audio, touch, GPS, accelerometer);

a Raspberry Pi's connectivity and openness; and

the Cloud's huge computational power and ubiquity.
Submissions will be judged by a panel of Google engineers and winning teams will be awarded prizes such as Nexus 7 tablets.
Schedule (subject to change)
Day One: Saturday, 23 November
09:00 - 10:00  Opening and Breakfast
We will announce the theme during the opening. Applications must be based on the theme, but don't worry, you will still have plenty of room for creativity!
10:00 - 11:00  Planning and Analysis
Teams will have one hour to think about what application to build, its design and what libraries to use. At the end of the planning phase, each team will share their plan with the judges. They will take notes on how well you analyze a problem and design a solution. They will also confirm which libraries you may use. You may start the next phase as soon as you finish presenting. Every team should have a plan ready within the first two hours, but judges will help teams come to a conclusion if needed.
11:00 - 20:00 Building (and Lunch)
During this time, you will be developing your solution. If you wish to change the design or use other libraries that you didn't mention to the judges, find a judge and discuss the change. You should plan for about 8 hours of coding. You will not have access to the venue overnight.
20.00 - 21:00  Dinner
Day Two: Sunday, 24 November
08:00 - 10:00  Testing and Demos
During this time, judges will be available so you can present your results and share how awesome your application is. You may also mingle with other participants and look at each other's projects. Bugfixes will be allowed during this time, but the solution should be completed by the end of day one.
10:00 - 12:00  Final Pitch and Prizes  
Each team must give a two minute pitch to the judges. Prizes will be awarded to the winning teams based on the criteria below.
Judging Criteria
Technical abilities: quality of design and code, accurate planning.

Creative approach: originality of the approach in solving the challenge.

Functionality: working functionality and the potential to be completed through to launch.

Design / user experience: intuitiveness.

Scalability: potential for still working well with millions of users across the globe.

Impact: potential for the submission to drive immediate real world impact.

Social: integration with Google+.
Guidelines
Seats are limited. We will select developers that give us the most compelling reasons for receiving an invitation. We will get back to you no later than two weeks prior to the event to let you know if you have a spot. You can register as a team (maximum of four members per team), but it does not guarantee that everyone will be selected.

Each participant will bring their own laptop with their own coding environment and a smartphone of their choice. Everyone has their own expertise and favorite platform so we invite you to use what you know best.

Google will provide power, wireless Internet access and a Raspberry Pi with bluetooth and WLAN dongles for every team. Teams are allowed to use any library, but you will not be allowed to reuse applications that have been built before. For example, you can use a library for searching similar images on image search, but you cannot to use an app that takes a photo of a monument, identifies it, and pulls the description from Wikipedia.

Food will be served throughout the day including breakfast, lunch and dinner on the first day and breakfast on the second day. 

Travel and accommodation costs will be reimbursed up to 300 EUR for participants travelling from outside Bucharest.
Resources
Here are links to some cloud services from Google that could be useful in developing your program, but they are by no means required to be used:
Note: R
aspberry Pi is a trademark of the Raspberry Pi Foundation
When & Where

Howard Johnson Grand Plaza
5-7 Calea Dorobantilor, District 1
010551 Bucharest
Romania


Saturday, November 23, 2013 at 9:00 AM

-

Sunday, November 24, 2013 at 12:00 PM (EET)
Add to my calendar