Google For Creators Nashville
When and where
Location
Anthem in the Gulch 125 12th Avenue North Nashville, TN 37203
Description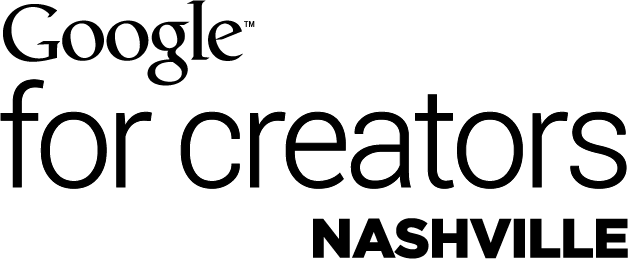 Helping artists learn, earn and entertain.
April 18, 2013 • Anthem in The Gulch • Nashville, Tennessee

Reps from Google/YouTube will be in America's most creative city to share the latest tools to empower you to better create, expose and promote your art, build bigger audiences, and monetize content.

Crank up your creative work.
Artists, musicians, writers, performers, publishers, managers, and forward-thinking entertainment industry professionals are invited. We may allow a couple of celebs or politicos to come in through the back. It's Nashville. You never know. (Mayor Dean, you're welcome to say a few words, but please don't make that Titanic joke again.)

Learn big picture strategies and attend special flex workshops.
Google experts will present real world case studies to demonstrate how artists thrive in the new music business. They'll highlight successful strategies that use digital and social media tools to promote content and reach new fans. And you'll learn powerful analytics that make it easier to deepen audience connections.
Included will be valuable information on how to get the most out of digital platforms like YouTube and Google+ to create, share, promote, and get your creative content online.
The afternoon workshops will repeat, so you can spend time on what's most important to you and your creative career:


Maximize the potential of YouTube to connect through video

with hands-on demonstrations.

Make better videos

for web and mobile audiences.

Connect more deeply with fans and monetize your creations

using web-based analytics and advertising tools.