Description
There is no doubt that IoT is gaining momentum. The vast network of connected devices today will grow to more than four devices per person on the planet by 2020. Many companies are lagging behind this trend, due to confusion over the plethora of terms, concepts, proprietary standards, protocols, and solutions for internet-connected things.
Join Google Cloud and SoftServe for our meet-up, "Internet of Things, Defogged" where we will present:
The GCP reference architecture for a typical IoT solution

Specific GCP services mapped to business and system needs

Real-life case studies and modern deployment options

Efficient processing and storage of sensor data

GCP services including Cloud IoT Core, Pub/Sub, Dataflow, BigQuery, BigTable, Cloud MLE, and TensorFlow
Participants will learn about possible choices (and consequences) of making particular architecture decisions that affect power efficiency, reliability, cost, etc. Additionally, we'll present real-world case studies and address practical questions which often arise during IoT adoption by enterprises.
Attendees are encouraged to think of potential use cases and bring for discussion.
---
Agenda:
17:30 – Doors Open
18:00 – Speaker + Q&A
18:45 – Networking
---
About the Speakers: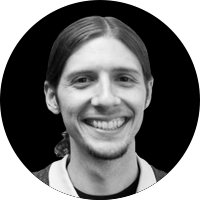 Shaun Greene – Senior IoT Solutions Architect, SoftServe
Shaun Greene is Senior IoT Solutions Architect and GCP Certified Professional Data Engineer at SoftServe. Shaun has 10 years of experience in electronics design and software development across many industries and applications, from 8-bit wireless medical devices to distributed cloud SaaS platforms for commercial autonomous vehicles. His research interests include low power sensing, digital twins, and edge virtualization.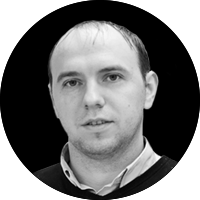 Volodymyr Fedak – Solution Architect, SoftServe
Volodymyr Fedak is a Solution Architect at SoftServe. Volodymyr successfully leads complex projects of different scales and team sizes, including various aspects of software development, processes, and methodology. Volodymyr is an expert in enterprise projects that cover security, IoT, AI, and cloud computing.
With a PhD in Artificial Intelligence, he works with several clients on industrial IoT project adoption. Volodymyr actively contributes to the SoftServe architecture community and is co-author of several publications in this space. Volodymyr is also co-owner of an IoT program successfully launched at Lviv Polytechnic National University.