Google Assistant overview, for developers and non developers.
Description
This event is for all interested in Virtual Assistants, especially, Google Assistant technology.
You don't need previous knowledge about Google Assistant.

You are welcome to the global LinkedIn group and Barcelona Meetup group

Language/idioma:
Las transparencias serán en inglés, la charla será en castellano.
Slides will be in English, the talk will be in Spanish.

We will have some gifts thanks to sponsorship of Google, to raffle between assistants.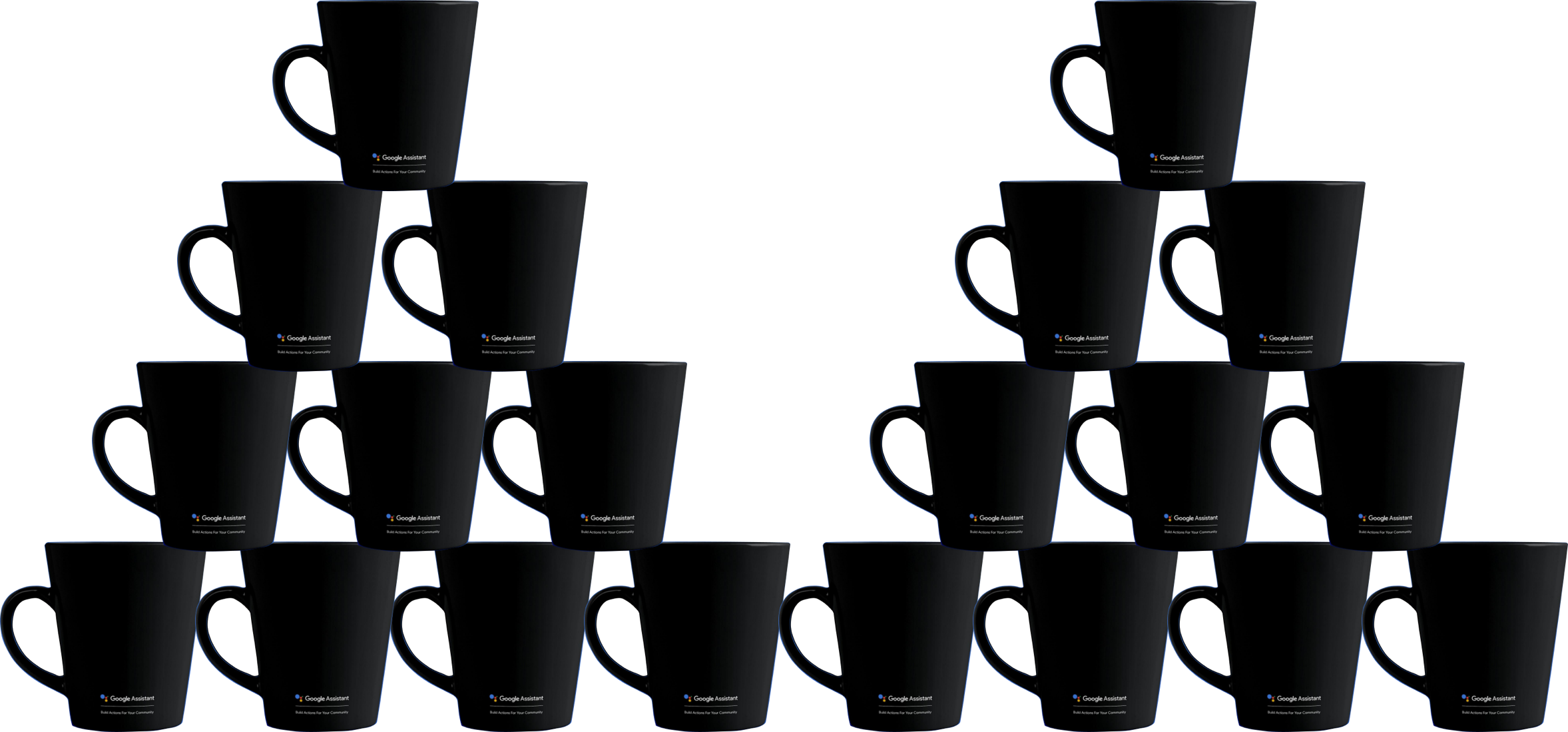 Real coffee mugs could be different as shown.

Topics:
1 - Introduction to Google Assistant technology.

2 - Overview of Dialogflow and actions creation.

3 - Overview about how to design the conversacional experience.

4 - Creation of apps for our community.

5 - Brief showcasing of some actions, created by Aineth.

What will be useful to have:
Some device (laptop or mobile phone) and a gmail account, to use them in a Google spreadsheet.

Additional experiences:
You will be able to interact with a Google Home device.
You will see a custom Google Assistant enabled device, created by Aineth.

Important!:
There will be access control at the entrance. Please, write your full name correctly. In case of overbooking, access will be by order of arrival. Read about your data and GDPR.




You will see Movistar Centre, in front of Plaza Cataluña.
Movistar Centre es una iniciativa de Telefónica y está concebido como un espacio abierto a los ciudadanos. Ofrece una amplia agenda de actividades relacionadas con el mundo de la tecnología y la innovación, poniendo énfasis en los cambios que estamos viviendo gracias a la digitalización de nuestro entorno. Un lugar para visitar y experimentar, para compartir nuevos enfoques y oportunidades, para disfrutar y aprender.