| | |
| --- | --- |
| Google Analytics Certification Series | |
Event Details
We expect this event to sell out and only 25 seats will be sold per course!!
The goal of the event is to leave google analytics certified!
Join IndyAMA and B2B Marketers for a 10-week Google Analytics series, led by Jennifer Denney, Google Certified Specialist and Digital Marketing Professional.

SERIES OVERVIEW

This will be a 10-week course in which Google Analytics will be taught in great depth.  This will be hands on with your own data as well as data for demonstration purposes.  We will leave time at the end of every class to work on anyone's specific analytics accounts.  We will follow the course outlined by Google in Digital Analytics Fundamentals and in Analytics Platform Principles.  Both are recommended in order to pass the exam. 

GOALS AND LEARNING ENVIRONMENT

This course is meant to be interactive and a learning environment. There is no question that is a dumb question when it comes to analytics. The goal of the course will to be for each attendee to pass the Google Analytics exam that will be taken on the last course day.  It is not guarateed that each person will pass, but this course will prepare you.  You may sign up for courses a al carte, but we are offering a discount for signing up for the entire series!

SCHEDULE

Breakfast 7:30-9:00 
7:30 - 8:30  Instruction 
Peer Learning Sessions:
During each course, three students will be able to bring their individual questions to class.  Jennifer will review each scenario with the group for a Peer Learning Sesssion.
      8:30 - 8:40 Individual question 1 
      8:40 - 8:50 Individual question 2
      8:50 - 9:00 Individual question 3
*Please submit questions for Peer Learning Sessions in advance to dennej01@gmail.com.  Please be sure to include your question and any screen shots to assist in the demonstration.

COURSE BREAKDOWN
January - All of Course 1 and 2 (to see details of course see here) January 19th
February - Course 3 Februray 16th
March - Course 4 March 16th
April - Course 5 April 20th
May - Course 6 May 18th
2nd half:
June - Course 1 (to see details of course see here) June 15th
July - Course 2 July 20th
August - Course 3 August 17th
Septmeber - Course 4 September 21st
October - Take the Google Analytics Exam...not guarateed to pass.October 19th
ABOUT THE INSTRUCTOR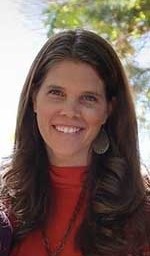 Over the last 10 years, Jennifer Denney has had a passion for digital marketing that keeps her hungry for more. Jennifer serves to help business owners solve their challenges and explain simple solutions. She stays very knowledgeable of the latest trends in digital marketing by continuing to grow through consistent self-educating, seminars and results. She currently leads up all paid search marketing with Site Strategics including; PPC, Display/Remarketing, Video/Trueview, Shopping campaigns and Mobile. She also works part time as the Digital Marketing Manager of Midwest Telephone.  Just because she gets bored she also currently serves as the outgoing president of the IndyAMA, board member of the B2B Marketers and sits on a panel for Central Nine Career Center for Computer Technology. She believes an expert never stops growing their knowledge and consultant does what is best for their clients.
You can connect with her at: 
Twitter: @Denney01
LinkedIn: https://www.linkedin.com/in/jenniferdenney
THANKS TO OUR VENUE SPONSOR!
Thank you to TechPoint, our venue sponsor for this series!  TechPoint promotes and accelerates the growth of Indiana's tech community through initiatives and programs.  Find out more here.
When & Where

TechPoint
111 Monument Circle
Suite 1800
Indianapolis, IN 46204