Google AdWords Certification Classes Spring 2015

Wednesday, April 22, 2015 at 1:00 PM (CDT)
Event Details

Learn how to use Google AdWords! Our classes cover everything from proper account setup to re-marketing and current online advertising best practices.
Save $200 when you register for the complete AdWords series or pick and choose which classes are best for you!
Google AdWords will meet on Wednesdays & Thursdays from  1-4:30
April 22nd, 23rd, 29th & 30th and May 6th
Beginning AdWords, April 22nd from 1-4:30 pm: You don't have a huge advertising budget to start your own online advertising campaign. So instead of paying someone to manage your accounts, learn how to create an advertising campaign where you control the monthly ad spend and are able to turn your ads on and off whenever you like.  Learn how to set up an AdWords account properly and how to create a targeted campaign that will save you money and improve your ROI. We'll teach you how people search and how to create a targeted keyword list including negatives.
Intermediate AdWords, April 23rd from 1-4:30 pm: Now that you know how AdWords works, we move on to how to optimize your campaign for maximum performance and will cover the budget optimizer, CPM bidding as well as the conversion optimizer and the AdWords API. We spend more time on keyword list optimization and introduce additional tools, including the AdWords Editor. Learn how to self-diagnose the health of your campaigns, determine return on investment (ROI), and adjust bids. You'll also learn how to geo-target your campaign, creating a placement-targeted campaign, using ad-scheduling as well as site/category/IP exclusion and more.
Advanced AdWords, April 29th from 1-4:30 pm: Advanced AdWords focuses on advanced optimizations that you can use to drive more profit from your campaigns including advanced tools such as Remarketing for Search and  setting up Dynamic Display Remarketing. Learn about what makes a great landing page that converts and the importance of having a call-to-action in your ads. PLAs (Product Listing Ads) are now Google Shopping Campaigns with an entirely new format and new strategies for success; learn how to set up and manage Google shipping campaigns. You will also learn how to create and measure video ads, widget ads, mobile ads and more. This class is a great refresher for people who have experience with AdWords but want to learn the latest tools before taking the Google AdWords Certification Test.
Online Advertising Strategies Using Google AdWords, April 30th from 1-4:30 pm: Now that you can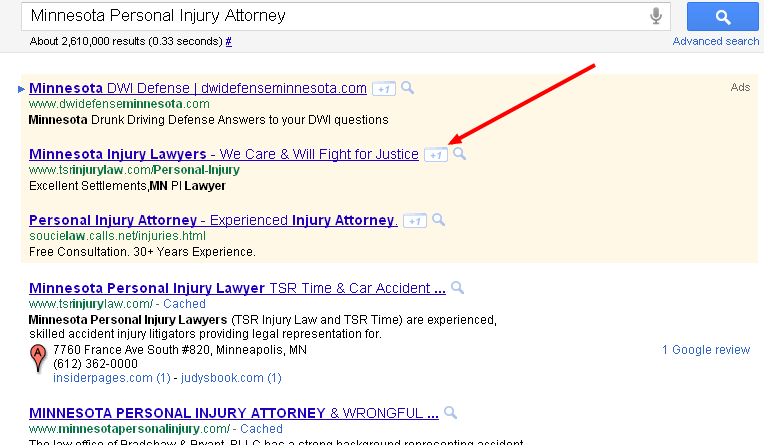 create an advertising account, let's look at how we can create the most effective campaigns that are driving traffic and conversions without wasting advertising dollars. Learn how to analyze your traffic reports, how to optimize your campaigns, how to determine whether your should be using mobile ads, re-marketing and how to quantify the results. Google AdWords is not just about getting clicks, it's about making sure those visitors are converting to customers. Learn sales strategy from one of the industry's best so your campaigns are ROI driven and results proven.
Advanced AdWords Certificate Test Prep, May 6th from 1-4:30 pm: Professionals looking to update and demonstrate search skills to employers can study and certify to become Individually Qualified in Google AdWords. To gain qualification, exam takers must pass both the Advertising Fundamentals exam and one advanced-level exam. Once qualified, individuals receive a Google-branded certificate and can add their Individually Qualified status to their CV to showcase their AdWords skills and knowledge. Make sure that you are ready to PASS and join us for out Test Prep Class. We will help you be fully prepared to take and pass your certification tests.
When & Where

DemandQuest Marketing Institute
2112 Broadway St NE
Suite 230
Minneapolis, MN 55413


Wednesday, April 22, 2015 at 1:00 PM (CDT)
Add to my calendar
Organizer
DemandQuest Marketing Institute
About the Demand Quest Marketing Institute: Through educational seminars and hands-on training, DemandQuest provides business owners and marketing executives with the tools, education, and understanding necessary to create and manage effective marketing programs that will drive new revenue. We offer comprehensive seminars as well as customized training. We specialize in all things Digital Marketing: Google AdWords, Google Analytics & Google Tag Manager, Facebook Advertising, LinkedIn Advertising, & Yahoo!/Bing Advertising, Email & Inbound Marketing, Search Engine Optimization (SEO) and all things SEM (search engine marketing). Our mission is to provide valuable seminars & training that will give you the skills and direction needed to navigate the complexities in today's digital marketing & advertising landscape. 
Google AdWords Certification Classes Spring 2015