Google AdWords & Analytics Training in Charlotte, NC April 10-12 2012

Multiple Dates
Event Details
Google AdWords & Google Analytics: Weds- Fri,  April 10th-12th, 2013 9-4:30pm at CPCC - Hall Building Classroom 215, 1112 Charlottetowne Ave., Charlotte, NC- continental breakfast & lunch included (check in will begin at 8:30am). 
Whether you are new to Google AdWords & Analytics or are already managing multiple Google campaigns, we can teach you the best ways to use the full potential and power of these Google tools. Improve your ROI, your customer acquisition, customer retention and your overall web performance.  Our comprehensive classes will teach you the basics up through advanced optimization strategies and implementations of the latest AdWords & Analytics features. 
Google AdWords Day One: Learn how to set up an AdWords account properly and how to create a targeted campaign that will save you money and improve your ROI. We'll teach you how people search and how to create a targeted keyword list including negatives.  You will also learn how to optimize your campaign for maximum performance, how to use the budget optimizer, CPM bidding as well as the conversion optimizer, the AdWords API, and the AdWords Editor. Learn how to self-diagnose the health of your campaigns, determine return on investment (ROI), and adjust bids. You'll also learn how to geo-target your campaign, creating a placement-targeted campaign, using ad-scheduling as well as site/category/IP exclusion and more.
Google AdWords Day Two: AdWords Day Two focuses on advanced optimizations that you can use to drive more profit from your campaigns. It also dives into some of the more advanced tools and features that AdWords has to offer including re-targeting or re-marketing, a powerful tool that helps increase targeted conversions. We will touch on landing pages and the importance of having a call-to-action in your ads. You will also learn how to create and measure video ads, widget ads, mobile ads and more. Google AdWords Test Prep Guidebook. During Day Two of AdWords, we will cover our Guide to Getting Google AdWords Certified. Professionals looking to update and demonstrate search skills to employers can study and certify to become Individually Qualified in Google AdWords.
Google Analytics: 
This introductory training course is aimed at people with responsibilities in the areas of sales, marketing, content, business analysis and web development who need to understand how to implement Google Analytics, create reports and interact with Google AdWords. We will cover adding tracking codes to sites, setting up an executive dashboard, creating new profiles vs. new accounts, basic reporting, setting up goals, ecommerce tracking and multiple domains/subdomains. Learn the best practices for AdWords incorporation and online advertising including goal set-up and reports. 
Save Money When You Register for Both Google AdWords AND Google Analytics!
Questions? Call us at 612-460-8770, thanks! Please note, the dates for this class have changed from Feb to April. We are thrilled to be bringing our highly acclaimed, comprehensive Google AdWords & Google Analytics Training Series across the nation and can't wait to teach in Charlotte again! Excellent classes for business owners, advertising & marketing professionals and anyone who wants to learn how to navigate Google AdWords & Google Analytics complex software.  
Google AdWords & Google Analytics: Weds- Fri,  April 10th-12th, 2013 9am-4:30pm at CPCC 
Central Piedmont Community College, Hall Building Classroom 215, 1112 Charlottetowne Ave.  in Charlotte, NC  -  Continental breakfast & lunch included (check in will begin at 8:30am)
About your Google Analytics Seminar Leaders: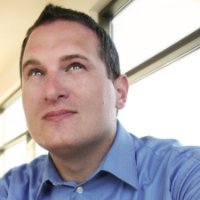 Jeff Sauer: Jeff cre­ated his first web site in 8th grade and hasn't looked back. Through ini­

tia­tive, oppor­tu­nity, curios­ity and good old fash­ioned elbow grease, he is now a master of web ana­lyt­ics, web site opti­miza­tion and test­ing, social media, online rep­u­ta­tion man­age­ment, e-commerce, com­petitive analy­sis, online sur­veys, email mar­ket­ing, lead gen­er­a­tion, and more. The results speak for them­selves. As part­ner at Three Deep Marketing, his web sites have achieved the #1 rank­ing on Google for sev­eral highly-searched terms. He advises some of the world's biggest companies/brands oninter­ac­tive mar­ket­ing strat­egy and and mon­i­tors web ana­lyt­ics pro­files for hun­dreds of com­pa­nies and websites. He is also the Director of Technology at MIMA, a featured speaker at the MIMA conferences and additional conferences nationally.  
 Ted Kozlowski: Silicon Valley veteran and current President of DemandQuest, Ted Kozlowski is a seasoned technology sales and
marketing executive. He's been a featured speaker and teacher in North Carolina, California and Minnesota representing companies such as Network Solutions, The Institute for Entrepreneurship at the University of North Carolina, Homestore.com, Computer Associates and many more. He has shared his expertise on social media strategy, Google AdWords Advertising, Google Analytics and InBound Marketing with local chambers and at national conferences. He has a passion for helping small and medium sized business owners learn how to increase their online presence and generate new business while avoiding scams.
Where

CPCC Institute for Entrepreneurship, Hall Building, Room 215
1112 Charlottetowne Ave
Charlotte, NC 28204


Multiple Dates
Add to my calendar
Organizer
DemandQuest Marketing Institute
About the Demand Quest Marketing Institute: Through educational seminars and hands-on training, DemandQuest provides business owners and marketing executives with the tools, education, and understanding necessary to create and manage effective marketing programs that will drive new revenue. We offer comprehensive seminars as well as customized training. We specialize in all things Digital Marketing: Google AdWords, Google Analytics & Google Tag Manager, Facebook Advertising, LinkedIn Advertising, & Yahoo!/Bing Advertising, Email & Inbound Marketing, Search Engine Optimization (SEO) and all things SEM (search engine marketing). Our mission is to provide valuable seminars & training that will give you the skills and direction needed to navigate the complexities in today's digital marketing & advertising landscape. 
Google AdWords & Analytics Training in Charlotte, NC April 10-12 2012