Description
Google Ads BootCamp | Aprende y Domina la Plataforma de Publicidad Digital #1 del Mundo. Curso Preparatorio para la Certificación Profesional.
Incluye: Curso Presencial de (15) horas, Manual, Videos Educativos y Exámen de Prueba. Search / Display / YouTube
Adiestramiento de (2) días, un total de (15) horas contacto.
Jueves 6 y Viernes 7 de Febrero de 2020.
9:00 AM - 6:00 PM
INFORMACIÓN:
787-760-9191

● Manual Electrónico del Curso
● Certificado de Participación
● Amplia Pantalla de Proyección
● Café, Snacks y Acceso a Internet WiFi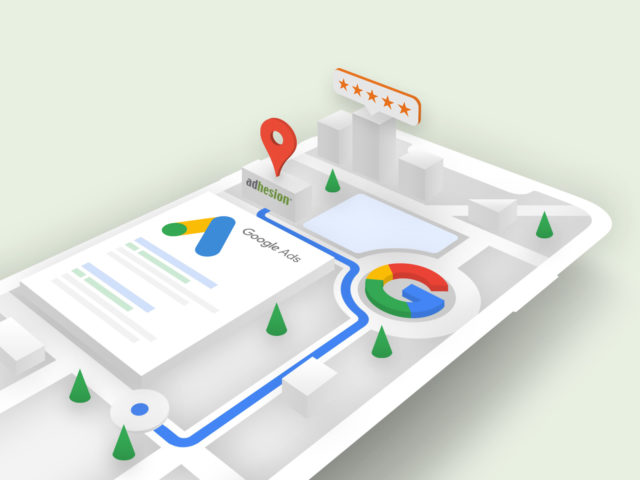 El ecosistema digital ha generado una nueva oportunidad de llegar a los consumidores sin importar el tamaño de tu empresa.

Cada vez más los medios tradicionales pierden efectividad frente a la publicidad online y sobretodo en el entorno móvil. Con una metodología basada en el aprendizaje práctico y la aplicabilidad real, el curso Curso de preparación para la Certificación Google Ads está enfocado en introducir y preparar al participante en la plataforma de publicidad digital Google Ads.

Anexo Interactive:
Plaza Cupey Gardens
Office Center Building, Second Floor
San Juan, PR 00926

¿A quién va dirigido el Curso?
El curso está dirigido a gerentes y directores de mercadeo (Chief Marketing Officers, CMO), publicistas (Digital Media Planners / Buyers), dueños de empresas (CEO) y profesionales interesados en utilizar la herramienta de Google Adwords de manera efectiva para fortalecer la marca de su empresa u organización, asi como ofrecer el servicio de Google Ads a Clientes.

Objetivos del Curso
● Que usted obtenga el conocimiento práctico para planificar e implementar campañas estratégicas de publicidad digital en su profesión o negocio.

● Que usted conozca las ventajas de la publicidad online y de Google Ads, y las prácticas recomendadas para administrar y optimizar las campañas de Google Ads.

● Que usted conozca las prácticas recomendadas para crear, administrar, medir y optimizar campañas en la red de búsqueda, red de display y YouTube.

● Que usted obtenga el conocimiento práctico para tomar y aprobar el exámen de evaluación para la Certificación de Conceptos Básicos de Google Ads, Publicidad en Búsquedas, Publicidad de display y Publicidad en vídeo.


Un Curso Totalmente Práctico e Interactivo
Nuestro curso es uno práctico y cubre todos los aspectos desde lo más básico hasta los componentes más avanzados del sistema de publicidad Google Ads.

¿Quieres Certificarte y convertirte en un Especialista de Google Ads?
En Anexo te ayudaremos a que puedas obtener todas las herramientas necesarias para especializarte en el mundo de la publicidad digital desarrollar campañas eficientes. Desde la creación de su primera campaña hasta la comprensión de la subasta y la optimización de conversiones. También te prepararemos para que puedas pasar los exámenes con nuestro Curso y Certificación Google AdWords para la Certificación

¿Por qué estudiar en Anexo?
Anexo ha entrenado a más de 2,000 profesionales en Puerto Rico en temas de Mercadeo Interactivo, Publicidad Digital y Redes Sociales desde el 2010. Además ofrece Certificaciones profesionales como la Social Media Manager, Digital Media Specialist (DMS) y Social Media Coach (SMC).

Utilizaremos una combinación de entusiasmo, casos e historias de éxito sumados a todo nuestro conocimiento para compartir nuestra experiencia y poder ayudarte a convertirte en experto. Aunque estés comenzando o ya seas un experto, obtendrás el mejor aprendizaje práctico.

Curso Preparatorio para la Certificación Profesional Google Ads
● Introducción a la Publicidad Digital y la compra de espacios en Medios Digitales
● Creación de cuenta Google AdWords
● Utilización de Google Trends

Introducción al Search Network
● Investigación de palabras clave para publicidad en las Bñsquedas de Google
● Utilización del Keyword Planner para estimación de tráfico
● Selección de concordancia de las Palabras Clave ( Broad, Phrase, Exact)
● Utilización de Palabras Clave negativas
● Creación de anuncios de texto para Display o Móvil
● Utilización de extensiones para anuncios de texto
● Creación de campaña de anuncios para llamadas
● Política de Landing Page para anuncios
● Optimización de campaña de anuncios de texto

Introducción al Display Network
● Política de anuncios gráficos para Display
● Costo por Click vs Costo por Miles de Impresiones
● Targeting para Display (Topic, Remarketing, In-Market, Placement, Audiencia)
● Manejo de Presupuesto y presupuesto compartido
● Configuración de audiencia geográfica
● Exclusión de sitios web por contenido para la Red de Display
● Optimización de campaña de anuncios para la Red de Display

Introducción a YouTube
● Introducción a los anuncios de You Tube
● Política de Anuncios en Youtube y requisitos técnicos para videos
● Creación de campaña de video TrueView Display
● Creación de campaña de video TrueView In-Stream
● Costo por view
● Creación de Reportes
Exámen de Prueba
PROFESORES:
Prof. Carlos Bosques
Prof. Luis Fernando Rivera Alameda


CORPORATE CHECKS / PURCHASE ORDERS TERMS: Call us at (787) 760-9191 to begin your Registration process. We need a Purchase Order Number (PO) or a signed Payment Commitment Letter and we will send you an Invoice. PO Terms are subject to prior approval and payments must be received in the same day of the Seminar.
CANCELLATIONS AND TRANSFERS: Cancellations are accepted with $100.00 Service Charge Fee, if and only when, a written notification is received and confirmed (10) business days prior to the programs starting date. Cancellation requests received after the (10) business days will not be accepted. No show is liable for full payment. Transfers will have a period of one-year from the date of the Transfer request. Transfers will be charged $35.00 for subsequent registration, plus any fee increases for the difference of the program event. Transfers will be allowed only up to one-year, after such date the full payment will be forfeited.
IMPORTANT NOTE: If an unexpected situation occur with an atmospheric system, we will change the seminar date. We will send you a notification by email with the new date. Anexo shall have the right to cancel any such course for lack of enough participants prior to the scheduled date and will inform the registrants accordingly. All fees and deposits are be transferred to another session. We will not make money refunds.