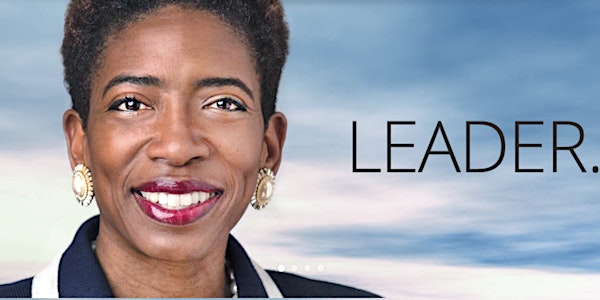 Goodwin College Vital Voices Speakers Series Presents -- Carla Harris
When and where
Location
Goodwin College Auditorium 1 Riverside Drive One Riverside Drive East Hartford, CT 06118
Description
Strategize to Win – A Conversation with Carla Harris
Featuring the Goodwin College/B.I.G. Partnership Launch
And Strategize to Win book signing
Please join us for an engaging conversation with Carla Harris, Managing Director and Senior Client Advisor at Morgan Stanley, and author of "Expect to Win." Carla Harris, one of the most powerful and respected women in business, shares advice, tips and strategies for surviving and thriving in any workplace environment. "Carla's pearls" have become the centerpiece for her many speeches and television appearances. Carla will share these valuable lessons and more with the audience.
Check out Carla's talk at The Massachussetts Conference for Women
Carla Harris - Biography:
Carla Harris is responsible for increasing client connectivity and penetration to enhance revenue generation across the firm.
She formerly headed the Emerging Manager Platform, the equity capital markets effort for the consumer and retail industries, and was responsible for Equity Private Placements.
Ms. Harris has extensive industry experience in the technology, media, retail, telecommunications, transportation, industrial, and healthcare sectors.
In August 2013, Carla Harris was appointed by President Barack Obama to chair the National Women's Business Council.
Ms. Harris was recently named to Fortune Magazine's list of "The 50 Most Powerful Black Executives in Corporate America," U. S. Bankers Top 25 Most Powerful Women in Finance (2009, 2010, 2011), Black Enterprise's Top 75 Most Powerful Women in Business (2010), to Black Enterprise Magazine's "Top 75 African Americans on Wall Street" (2006 – 2011), and to Essence Magazine's list of "The 50 Women Who are Shaping the World," Ebony's list of the Power 100 and "15 Corporate © 2017 Morgan Stanley Smith Barney LLC. Member SIPC. CS 8844690 03/17 Women at the Top" and was named "Woman of the Year 2004" by the Harvard Black Men's Forum and in 2011 by the Yale Black Men's Forum.
https://www.youtube.com/watch?v=BpdyL63aEKI