Location
Westin St. Francis
335 Powell Street
san francisco, ca 94102
Description
For tickets, please go to www.alistsf.com
Please go to San Francisco's top rated Open Bar New Year's Eve Party! *New theme this year* (formerly 'Passport to the World NYE')
Wonderland @ Westin St. Francis, San Francisco Union Square
This New Year's Eve, a magical land filled with elaborate Live & Interactive Experiences awaits...
'Wonderland', an immersive Black Tie NYE Showcase featuring 7 areas, 5 themed rooms & over 20,000 square feet of Live Entertainers, Performers, 10 DJs, 2 Live Bands, Taiko Drummers, Stiltwalkers, Mirror Ball LED dancers | Electric Violinist, Artists, Dancers, photobooths & more wonderful treats in store.
~~~~~~~
Featured 'Wonderland' Room: (1 of 5)
'Fantasyland'

Where Fantasies & Fairytales come to life

DJ'S | TOP40, MASHUP, MAINSTREAM | VIP AREA | BARS | PHOTOBOOTHS | PERFORMANCES | BALLOON DROP

You'll be greeted by stunning giant stiltwalkers & walking mirror balls as you enter this whimsical land as they enchant you with their playful wisps. Take a sip from the walking/interactive champagne princess while dancing away to the DJs and live performances from the elevated mountains. Grab your spot beneath the floating orbs as they glide down from the heavens as the clock strikes midnight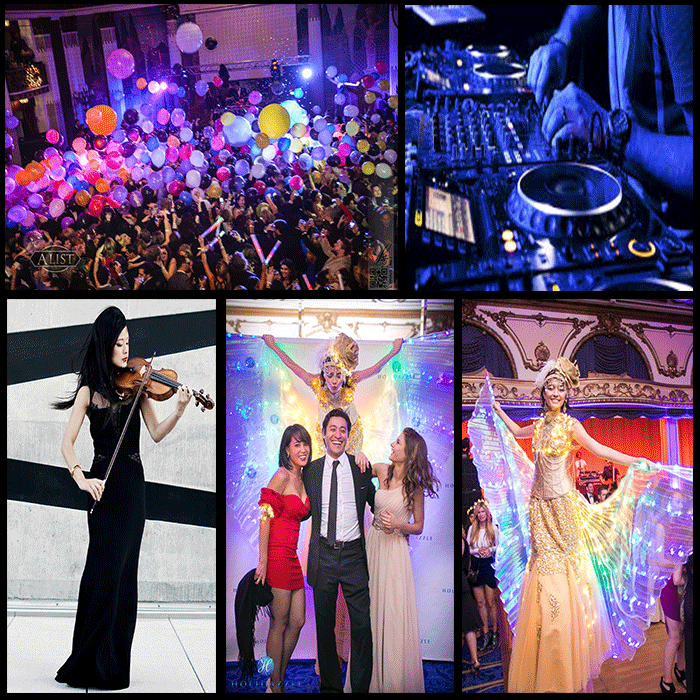 DJ PLEEZ | NORSE CODE | KEVIN MICHAELS | Musician JENNIFER TZENG
Matt Villacarte a.k.a. "DJ Pleez" has been a staple in the Bay Area DJ scene for over 20 years & is well-known for making indelible impressions on party-goers and listeners through his musical range, seamless blends, & party rocking beats. In addition to Googlin' throughout the day, he's had a radio mixshow DJ at several top Northern California stations.

Norse Code has been rockin' the bay area circuit with his top40/mashup/hiphop beats - from Holidazzle Galas to HackCancer benefits, gigantic ALIST events & more.

A former tv & radio personality, Kevin Michaels has been spinnin' on the wheels of steel since before MJ left the scene, an OG '23'!

Classically trained, Jen Tzeng is an amazingly talented musician who will be performing along to the djs beats on her angelic strings while fluttering from up above
~~~~~~~~~

FUN? You got it...

the guys at Rolling Stone magazine called it
"Mind Blowing, the most amazing party ever"

Dressy, Glitzy and Glamorous? No Doubt...

Huffington Post calls our prior event ,'Passport to the World', the 'Glitziest' New Years Eve Party in SF, with lots of 'Glamorous' attendees :)
Formal Attire | Black Tie Requested (other color bowties are fine too!)
~~~~~~~~~
Join us & thousands of other fine young professionals from around the world this New Year's Eve at our most spectacular, interactive, & instagrammable, 'Wondrous' event yet!
Partnering with Local Non Profits & Orgs: GoodPeople, HackCancer, Holidazzle, Girls In Tech, Artpoint, Family House, Spark, & more
(PLEASE CONTACT Info@GoodPeopleSF.com FOR GROUP RATES/VIP Table Options)
Westin St. Francis Hotel | 335 Powell St, San Francisco Union Square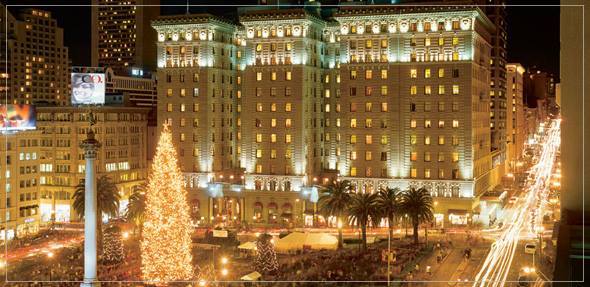 20,000+ square feet & 5 rooms of music & entertainment | Live bands, DJs | LIVE Performers | LIVE entertainers | LIVE Tech Exhibitions | Photo Booths & more!
Hosted Open Bar | 21+ only, 25+ preferred
view photos from prior events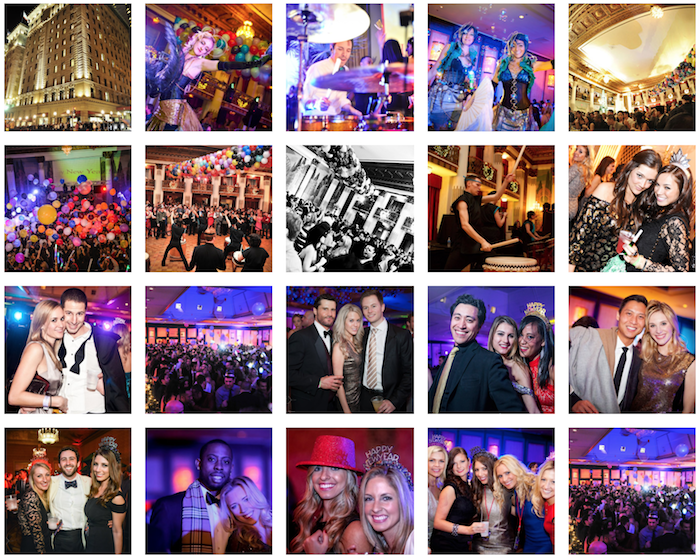 This is it! Get set for an amazing end to 2017 as we bring you our most anticipated event of the year, the sophisticated, fun & upscale AList 'Wonderland' @ the Westin St. Francis in San Francisco Union Square.

This magnificent, landmark event truly embodies what this great city of San Francisco has to offer! Come experience for yourself the exciting & diverse mix of music, fashion, tech, art, culture, sophistication & charitable causes as we take you into 2018 in style at the most interactive & LIVE, amazing event in town.

Roam with your friends all throughout the 7 areas & 5 magical themed rooms this NYE, experiencing lively entertainment, performances, music & interactive experiences in each! 3000+ balloons in the midnight balloon drops, and one of the largest dance floors in SF in the main room!
video of prior events:
Portion of proceeds benefiting Local Non Profits/Orgs: HackCancer, Artpoint, Family House, Spark & more!
10 different DJs playing top 40, EDM, house, mashup, hiphop, international beats, 80s/90s and more!

Partial Entertainment Lineup: (subject to change)
Live 80s Cover Band - the Spazmatics
~~~~~~~~~~~~~~~~~~~~~~~~~~~~~~~
'Nerds that Rock' seriously - from humble beginnings as NERDS that really did rock it out, they've branched out across the US and completely crushed it!

They've had their groups perform for former Presidents, at Jessica Simpson's birthday party, ALIST 'Passport to the World' New Year's Eve & more!
Shane Mac & Wait What
~~~~~~~~~~~~~~~~~~~

Live Band/DJ mashup Shane Mac & Wait What - They've toured the US, from Vegas pool parties -> LA star studded events -> SF's hottest parties/galas, playing everything from top40, rock, country, hiphop & more!
Catalyst Arts Stiltwalkers | Walking/Interactive Mirror Balls | Entertainers | Champagne Skirt
~~~~~~~~~~~~~~~~~~~~~~~~~~~~~~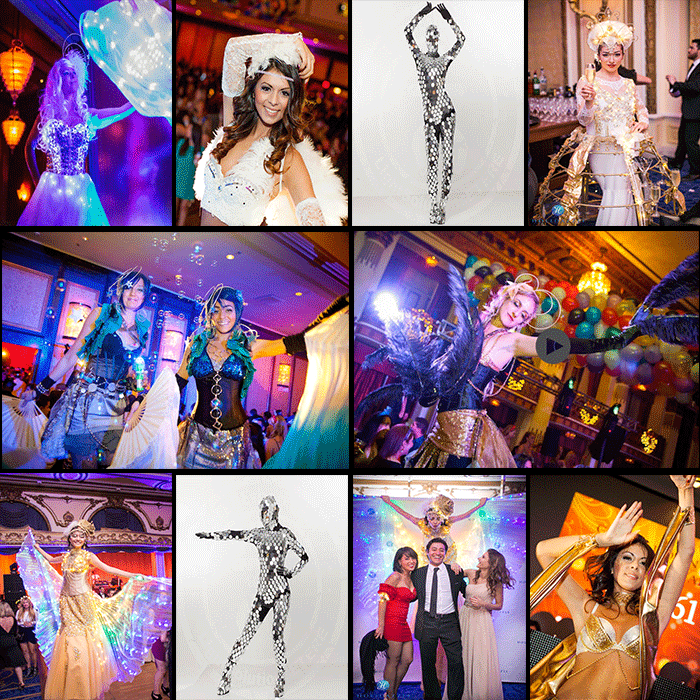 You'll be greeted by stunning fairy-like stiltwalkers, walking/interactive mirror balls, angelic dancers and a walkin' talkin' champagne skirt (VIP area) as you glide through Wonderland. Many photo & instagram opps all throughout, snap a pic/story before you're whisked away to another land.

Taiko Drummers
Bangin' away on the taiko drums with this amazing live performance. Definitely gets your hearth thumping with these powerful beats!
Digital Caricaturists
~~~~~~~~~~~~~~~~
Amazing live 'Finger-Painting' w/digital photos for our guests
Robots and Augmented/Virtual Reality Stations and more! From Sanbot & Sofa Social

Dance along to the Sanbot Robots, Video chat with friends & more!

Showcasing at CES 2018, get a sneak peek this NYE!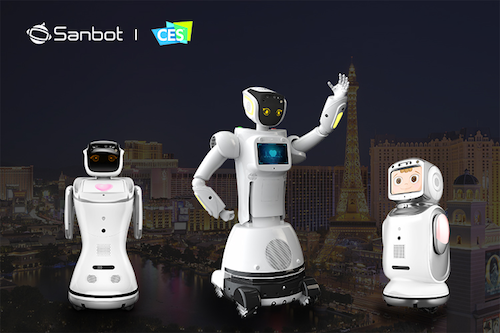 Sanbot is taking robotics technology mainstream by cooperating with IBM Watson, Amazon Alexa, and Nuance. The Sanbot Robot series including Sanbot Elf, Sanbot Nano, and Sanbot Max unleashes the power of cloud-enabled robotics and AI for retailers, hoteliers, schools, nursing homes, and operators in many other customer-oriented industries, delivering smarter and more personalized services.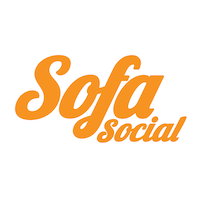 Snap amazing augmented reality pics/videos with your friends! (click to see demo)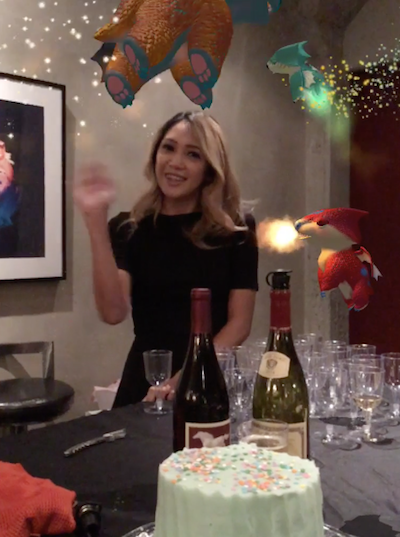 Winner of the 'Audience Award' at the recent Founder's Day Startup Expo at Pac Bell Park, Sofa Social is an augmented reality social marketing platform that builds tools for group AR/VR experiences. Similar to a digital photo booth, but their iPad kiosks let spectators capture and share user generated Augmented Reality Video. Snap a pic with cool little creatures and other fun & immersive treats!
the countdown has begun... where are you going to be this New Year's Eve? #Holiday #Party #NewYearsEve