About this Event
Goodnight Moonshine
When you first hear Goodnight Moonshine it brings a wave of nostalgia, conjuring teenage heartache- then perhaps a similar sensation to falling in love. As the music fades you're left grappling with what it is to stay in love with something both beautiful and flawed. Courageous unveiling and depth of experience make the collaboration between married couple Molly Venter and Eben Pariser addictively captivating.
Molly Venter's voice bends from a sweet moan to a gritty shout and back into a playful run in the space of a few bars and "it all goes down like silk," writes American Songwriter Magazine - "few singers turn first time listeners into eternal fanatics as effortlessly as Molly Venter." The emotional potency of her voice is surrounded and supported by a lush landscape of harmonies and minimalist orchestrations conceived by Eben, on vocals and electric guitar. Co-writing often, the couple uses the creative process to explore a healthy authentic relationship. Both wholesome and irreverent, they sing of grief and joy in equal measure; Molly gives smooth delivery to Eben's assertions while Eben gives form and focus to Molly's raw passion. Their music encourages listeners to embrace opposing desires, to challenge as well as support each other through inspiration and dissolution, and hopefully to share this journey with their larger communities.
Venter's voice has caught the ear of industry giants, and been prominently featured on FOX television, Apple Computers and in Warner Brothers films. Molly and Eben's Co-write "Willow Tree" was a #1 hit on the folk charts in 2014 and was featured in USA Today. Consummate performers, Molly and Eben have also appeared nationally and internationally, 100+ shows a year, with their respective bands Red Molly and Roosevelt Dime.
Letitia VanSant
Letitia VanSant's lyrics are at once personally and politically relevant. Her distinct vocal style is fortified by sparse indie folk and Americana arrangements. BBC Radio calls her "very, very good - a fascinating new artist" and Bmore Art names her as one of the city's strongest songwriters.
In her music as in her life, VanSant's has always sought to wrestle with worthy questions. Before her return to Baltimore, VanSant earned a Human Rights and Humanitarian Issues concentration from Macalester College (St. Paul, MN). Afterwards she worked for the Obama campaign in Detroit, and then did environmental organizing in Baltimore. Five years of work with a progressive advocacy group landed her in Washington DC. On weekends, she reflected on the state of society through her songs, earning a regional following in coffee shops and clubs.
"We are in this political crisis in part because we have a lot of spiritual work to do," says VanSant. "This moment requires us to think deeply about our priorities, to confront our fears, to really know ourselves. We have to build the relationships and the emotional fortitude to sustain a movement."
The pull of music eventually got the best of her, and she ultimately left her nine-to- five job to become a musician. She hasn't looked back since, and for good reason. In 2017 she won the Kerrville New Folk Songwriting Competition, an honor shared along with the likes of Lucinda Williams, Lyle Lovett, Nanci Griffith, Anais Mitchell, and Caroline Spence. Songs from her new album have also won critical acclaim from the Mid-Atlantic Songwriting Contest (Gold; Folk Category), Falcon Ridge (Emerging Artist), and Rocky Mountain Folks Fest Songwriting Contest (1st Alternate). She's graced the Kennedy Center's Millennium Stage, and placed among the Top 10 listener-voted "Songs of the Year" by her local radio station 89.7 WTMD.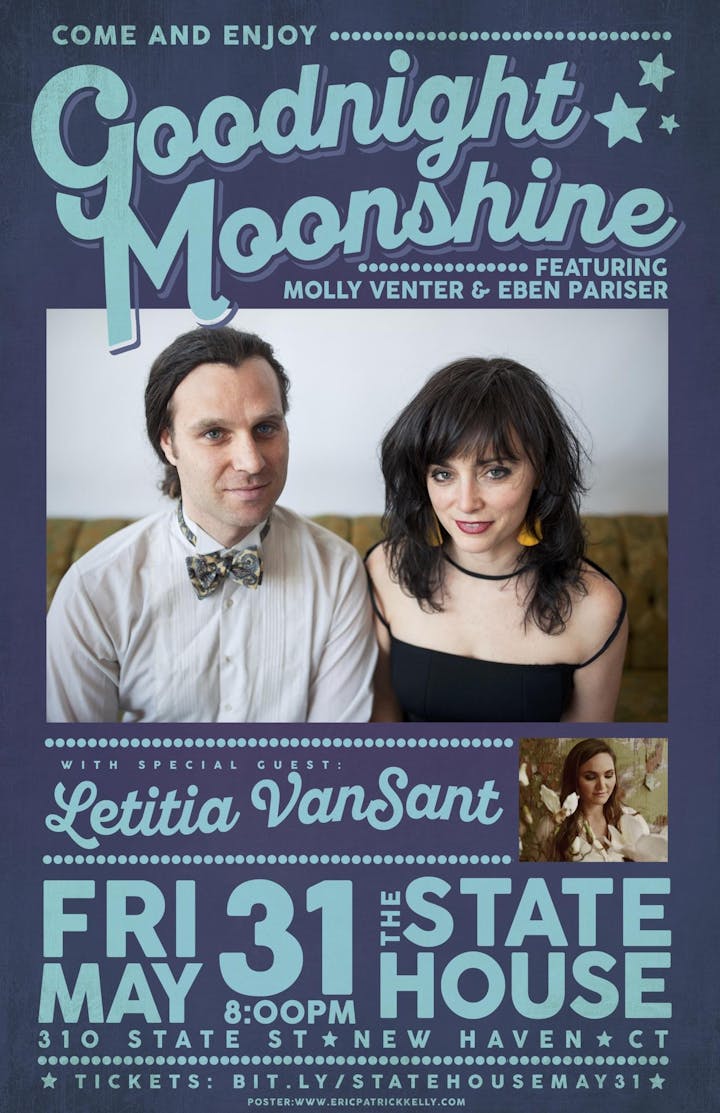 Performers
Date and Time
Location
Refund Policy