Description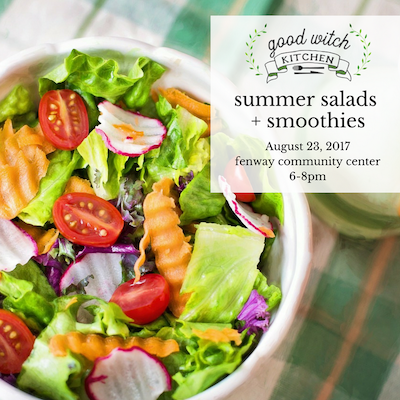 Make the most of fresh summer produce! On August 23 we'll talk about how to make a healthy salad into a full meal, the health benefits of the fruit and vegetables we use, what to avoid in store-bought dressings, and how simple it can be to make your own.

We'll also talk about smoothies and how they're a great way to fit tons of nutrients (and vegetables!) into your day, what to include to make it a meal, and what to avoid as well.

Class fee includes all materials and recipes. Not recommended for children.
Instructor: Kristen Ciccolini of Good Witch Kitchen