Description
Good vibes only.
Held in a historic farmhouse on an organic farm just an hour and a half outside of Washington DC, we'll gather with 10 new friends for a weekend of creativity, healing, wellness and nature.
Picture a place where women of all ages feast on delicious foods while sitting around the fire pit. They're creating custom perfumes with essential oils, photographs with the sun's light, and singing to guitar music. Part summer camp, part spiritual gathering, part inspiration fest, this is Good Vibes Only: a retreat for creative, soulful ladies.

When ladies gather in a circle with guided support, we can be heard, supported, and tap into our innermost creativity and power. This retreat is for creative ladies of all stripes who want to be inspired, recharge, and create.
You'll leave the weekend with a bag of lovingly curated gifts and a set of your own badass original art pieces - like paper you'll marble and old fashioned photographs you'll create. By the end of the retreat, you'll have a bit more clarity than you came in with and a new circle of sistren (seriously, folks come knowing no one, and leave with new friends).
We'll spend time with:
Creativity: paper marbling + essential oil perfumery
Wellness: wholesome vegetarian meals + blessing circles
Nature: cyanotypes + morning writing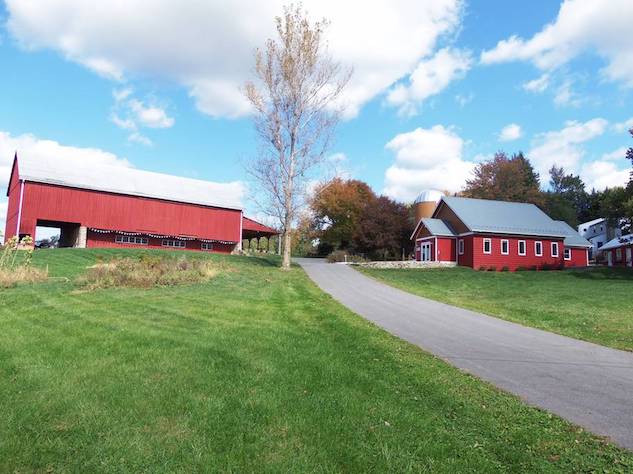 A historic house on an organic farm.
We'll be staying on Fox Haven Farm, an organic farm and learning center outside of Frederick, Maryland, just an hour and a half outside of Washington, DC.
Our home during the retreat is a restored farmhouse with big porches and even bigger views that's surrounded by fields, forests and trails. It's a cozy spot filled with handmade quilts and local treasures found on the property.

What past participants say:
"You know that feeling when you wake up from a great dream, relaxed, calm, and feeling good? That's how I felt when I left the Good Vibes Only retreat.
Not only was the retreat, emotionally, socially, and creatively fulfilling, it was atmospherically beautiful: lush music, warm glowing candles, aromatic palo santo, and vases bursting full of wildflowers.
The retreat brought clarity into my stubborn stuck areas and began to shift things for me. Since then I've literally been writing in my journal, "remember how you felt at by the end of the retreat." I'd recommend the experience 10 out of 10."
- Claire
Cost includes:
Accommodations for 2 nights in shared rooms

All gourmet meals: 2 dinners, 2 breakfasts, 2 lunches, and snacks

A bag of lovingly curated gifts

Workshop materials: everything you need for essential oil perfumery, cyanotypes, flower crowns, and paper marbling supplies

A hand illustrated guidebook
View more information about the retreat at: alannaford.com/retreat