Description
Tweeting is a great free way to promote your company -- if used properly.
This is a two hour workshop that gives you the abiity to understand all the major concepts of how to Tweet.
Today, Twitter is front page news. Politicians and celebrities are using Tweets to promote their agenda. Should you be on Twitter at all? Can a for-profit business benefit from a Twitter presence?
From the perspective of small business, Twitter is a tool you can use as a promotion vehicle, a research tool, as well as a way to connect with thought leaders.
This is a two-hour workshop that covers all the major aspects of Twitter. We start off with the basics of profile and composing an effective Tweet. From there, we expand on analytics, automation, and monitoring Twitter
Keyword tools | how to use lists | What to include in your Twitter Bio | How many Tweets per day?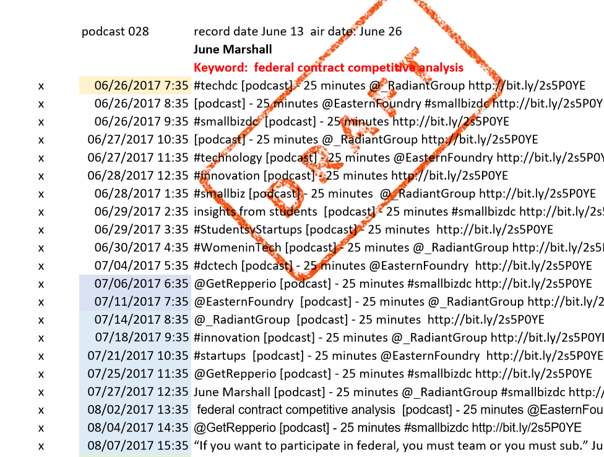 You wil learn the basics of length of tweet, images, and Twitter analytics. Key concepts like hook, handle, hashtag, image, and shortener will be discussed.
You can go back to John Gilroy's The Oakmont Group website