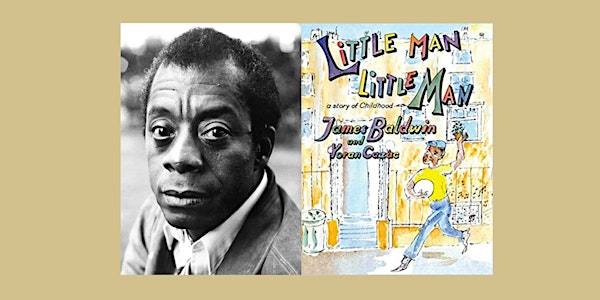 Good Trouble Reading Group -- Little Man, Little Man by James Baldwin
Join us to discuss Baldwin's recently reprinted children's book from 1976
About this event
Join Dr. Andrea Liss at the Edendale library online for our next Good Trouble Reading Group on Wednesday, August 17th at 4:00 p.m. PST. We will discuss James Baldwin's 1976 book Little Man, Little Man. In this "children's story for adults, an adult story for children," we meet four year-old TJ his friends, and spend a realistic day on their block in Harlem, including good times and bad, scrapes and scuffles, and the community of neighbors that helps them pull through. Baldwin's real-life nephew TJ asked him to write a book about him, and this was the result – grown up Tejan "TJ" Karefa-Smart wrote a new introduction for this edition. Sensitively illustrated by French artist Yoran Cazac, this overlooked gem is back on the shelves after being out of print for 40 years.
Email eden@lapl.org for the Zoom link to attend.
The Good Trouble Reading Group shares books that engage themes of social justice with love and family at their core. Dr. Andrea Liss is Professor Emerita of Visual Culture and Cultural Theory at California State University San Marcos and a local Echo Park resident. Her teaching and research focus on feminist visual culture and writing, visual art and photography related to historical events and representations of social justice particularly through the work of African American women.