Description
Good Thyme Thursdays presents an evening of music and poetry in celebration of Fleadh Cheoil na hEireann's arrival in Drogheda, Co. Louth. In a special edition of the renowned series usually run at Good Thyme Cafe on the last Thursday of every month, the event is moving both venue and date for this unique event. The concert will take place in the beautiful, intimate surroundings of the newly opened Garden of Remembrance on the grounds of the Augustinian Church, Drogheda. Featuring on the night will be Joy Dunlop (Scots Gaelic singer, UK), Stephen James Smith (poet & spoken word artist, Ireland), Robbie Boyd (singer-songwriter, UK), Short Shorts (dynamic music duo, Ireland) and Glé-gheal Gáire (traditional Irish group, Ireland).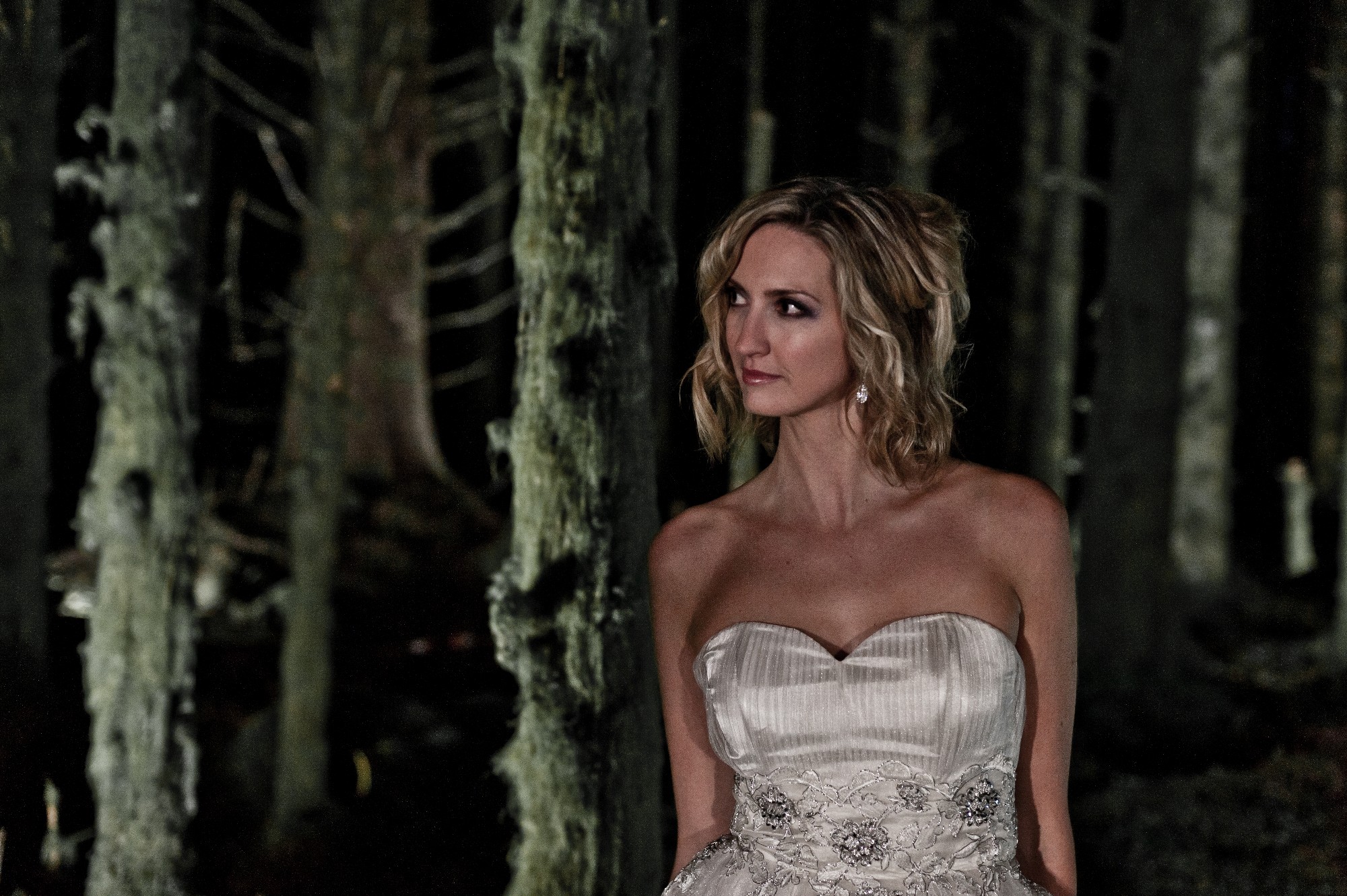 Joy Dunlop
With an exquisitely expressive voice and a deep connection to the traditions of the Scottish Highlands, Joy Dunlop is one of today's foremost Scottish Gaelic singers. A vocalist renowned for her ability to breath freshness into the most traditional material, Joy translates ancient Gaelic musical traditions into the twenty-first century with elegance and grace. The emotional power of her singing needs no translation, speaking to audiences across the divides of language and history in a voice as luminous and compelling as the landscapes of her native Argyll.
Raised in the small village of Connel on the west coast of Scotland, Joy was steeped in the musical traditions of Argyll since childhood. While maintaining a deep connection to these roots, she has risen to great honours as a vocalist, with a string of awards including the Royal National Mòd Gold Medal and two consecutive nominations as Gaelic Singer of the Year. Her debut album Dùsgadh (Awakening) received high acclaim on both sides of the Atlantic, including being named the Scots New Music Roots Recording of the Year and winning the and the Fatea Tradition Award. A seasoned and spirited live performer, Joy has toured from Europe to North America to New Zealand and performed at international festivals including Celtic Connections and Celtic Colours.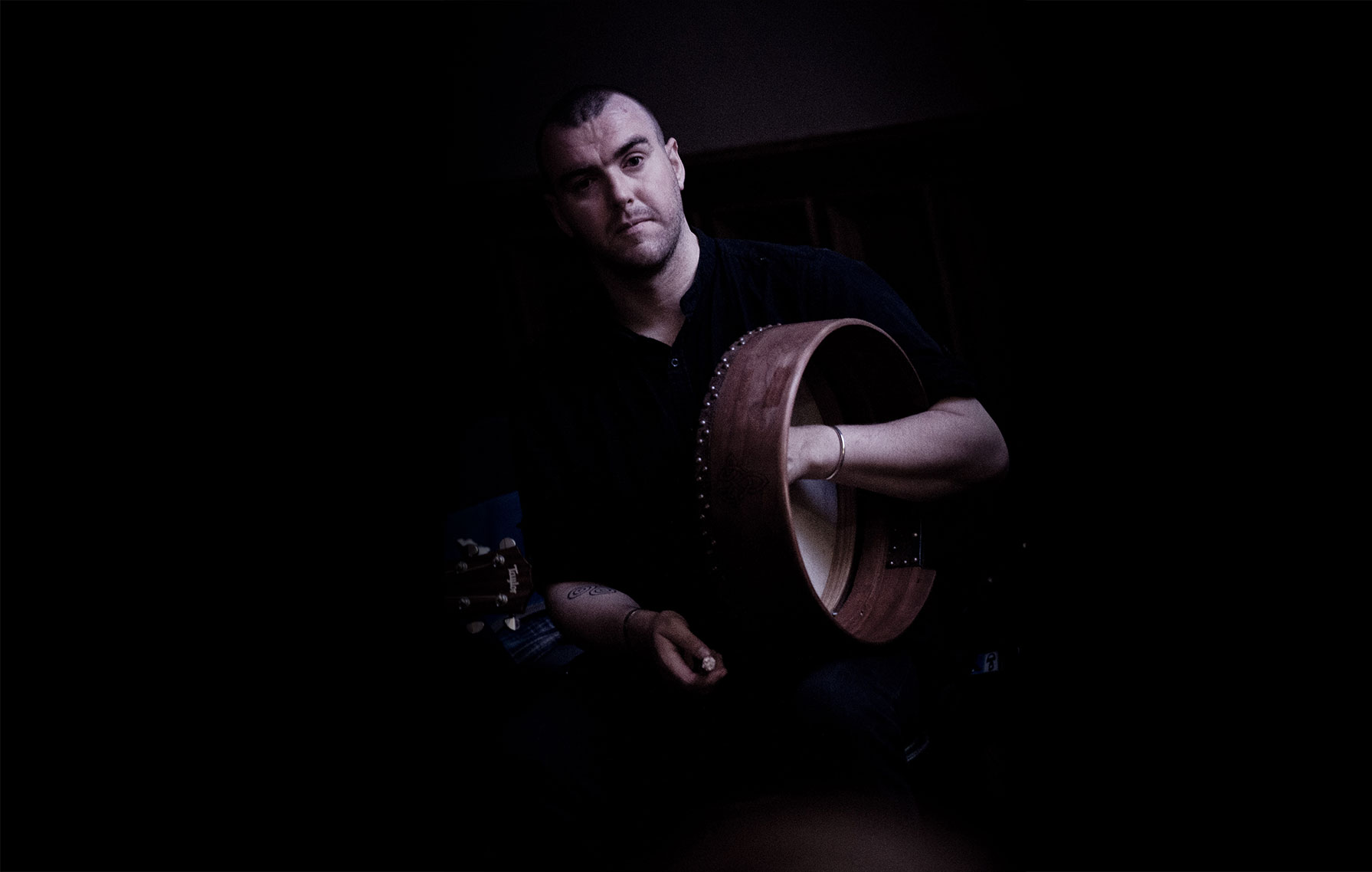 Stephen James Smith
Stephen James Smith is a Dublin poet and playwright central to the rise of the vibrant spoken word scene in Ireland today. To date, his poetry videos have amassed over 1 million views online.
In 2017 he was commissioned by St. Patrick's Festival to write a new poem as a "celebratory narrative" of Ireland. The resultant piece 'My Ireland' is accompanied by a short film by Director Myles O'Reilly, arranged and mixed by Conor O'Brien (Villagers), with music by Colm Mac Con Iomaire, Loah, Saint Sister, Eithne Ní Chatháin (aka Inni-K) and Ye Vagabonds.

Stephen has performed at high profile events and festivals such as the Electric Picnic, Other Voices, the National Concert Hall, the Abbey Theatre (Noble Call) and Vicar Street (alongside Oscar winner Glen Hansard and Colm Mac Ionmaire); and further afield at the London Palladium, the Oscar Wilde Awards in LA, Glastonbury, George Town Literary Festival (ML) and other events in New York, Chicago, San Francisco, Iowa, Montreal, Ottawa, Bangkok, Paris, Amsterdam, Frankfurt, Utrecht, Ljubljana and Warsaw. In 2012 he was invited to perform for the Irish Olympic team in London.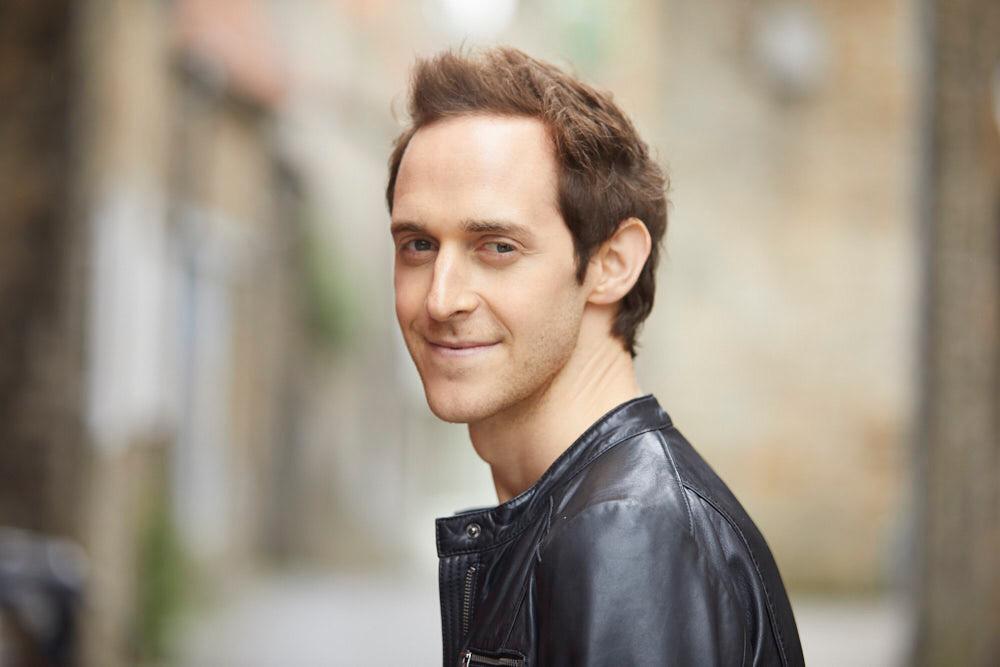 Robbie Boyd
Robbie Boyd is a singer, songwriter and musician from London, United Kingdom. He has performed live on ITV's 'This Morning' twice, been regularly aired on BBC Radio 2 by the likes of Graham Norton, Paul O'Grady and Jeremy Vine, and is currently on a World Tour to promote his new album, 'Break The Chain', adding Australia to the extensive list of countries he's toured, from America, Argentina, Europe, Scandinavia to Japan. He's supported The Kooks, Mark Ronson, Jack Garratt, McFly, Jack Savoretti and Daughter, and he's even had Suggs open up for him! Robbie's co-written with the legendary Ray Davies from the Kinks, and written and recorded with some of Nashville's finest.

Robbie's honest and inspiring songs have captivated a worldwide audience and his success is a confirmation of the many hours he's spent busking on the streets of London, Europe and America, where he honed his craft, along with the hundreds of shows he's played around the world, and the purpose with which he works.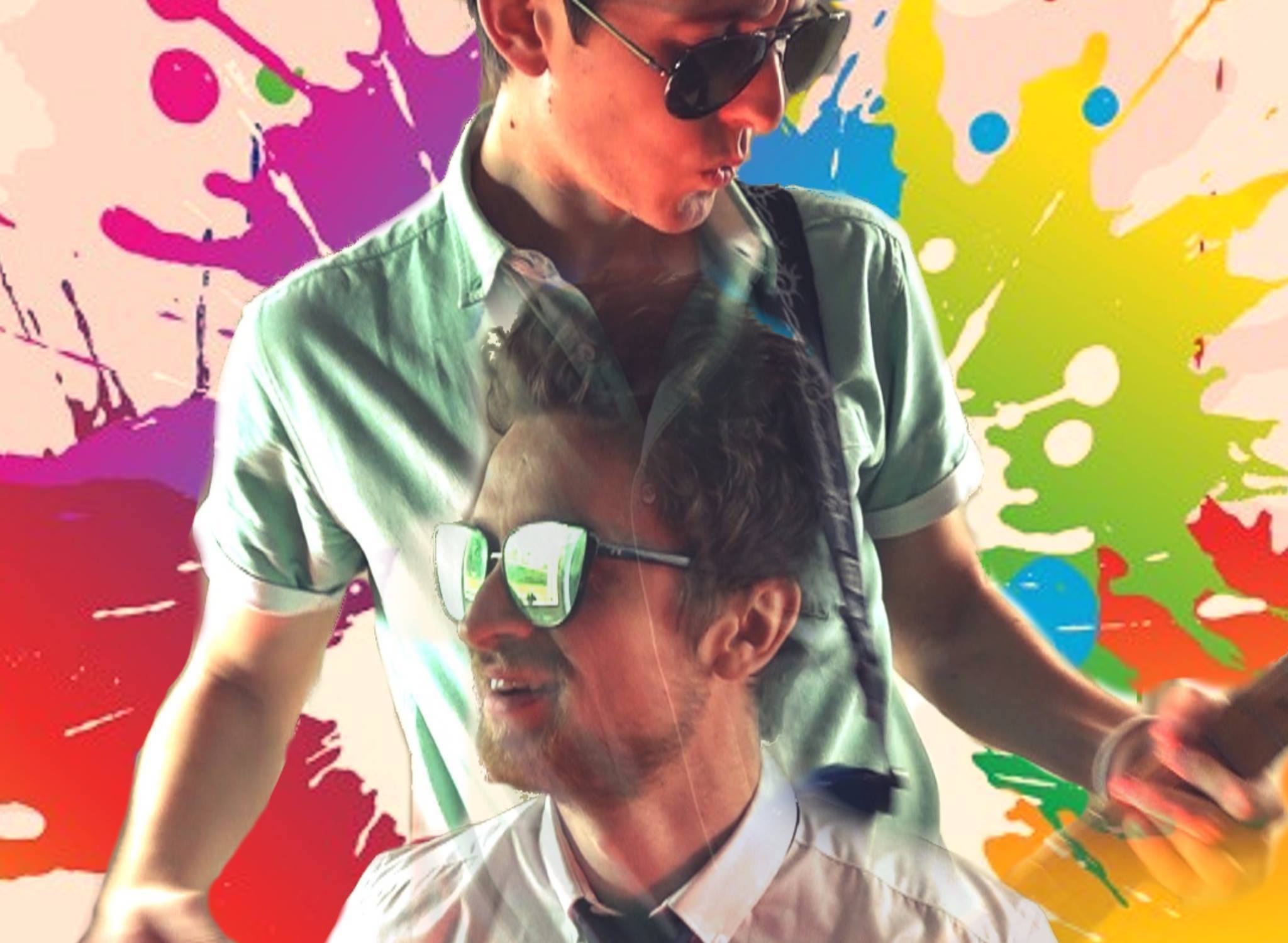 Short Shorts
Short Shorts are an up-and-coming Irish band passionate in creating unique catchy originals, performing fun & memorable covers, bringing a smile to your face, and flaunting breezy short shorts! From the midlands, the two piece band of Adrian Rabbitte and Adam Cunningham formed one year ago with the band name being created on the way to a premier gig. They have recorded originals to release on their highly popular Youtube channel as well as performed in venues across the country.
'Who knows what will await the short shorts lovers on their journey!! Probably something, most likely, we dunno, but hey, hang around for the ride, we're hoping to go to some interesting places...'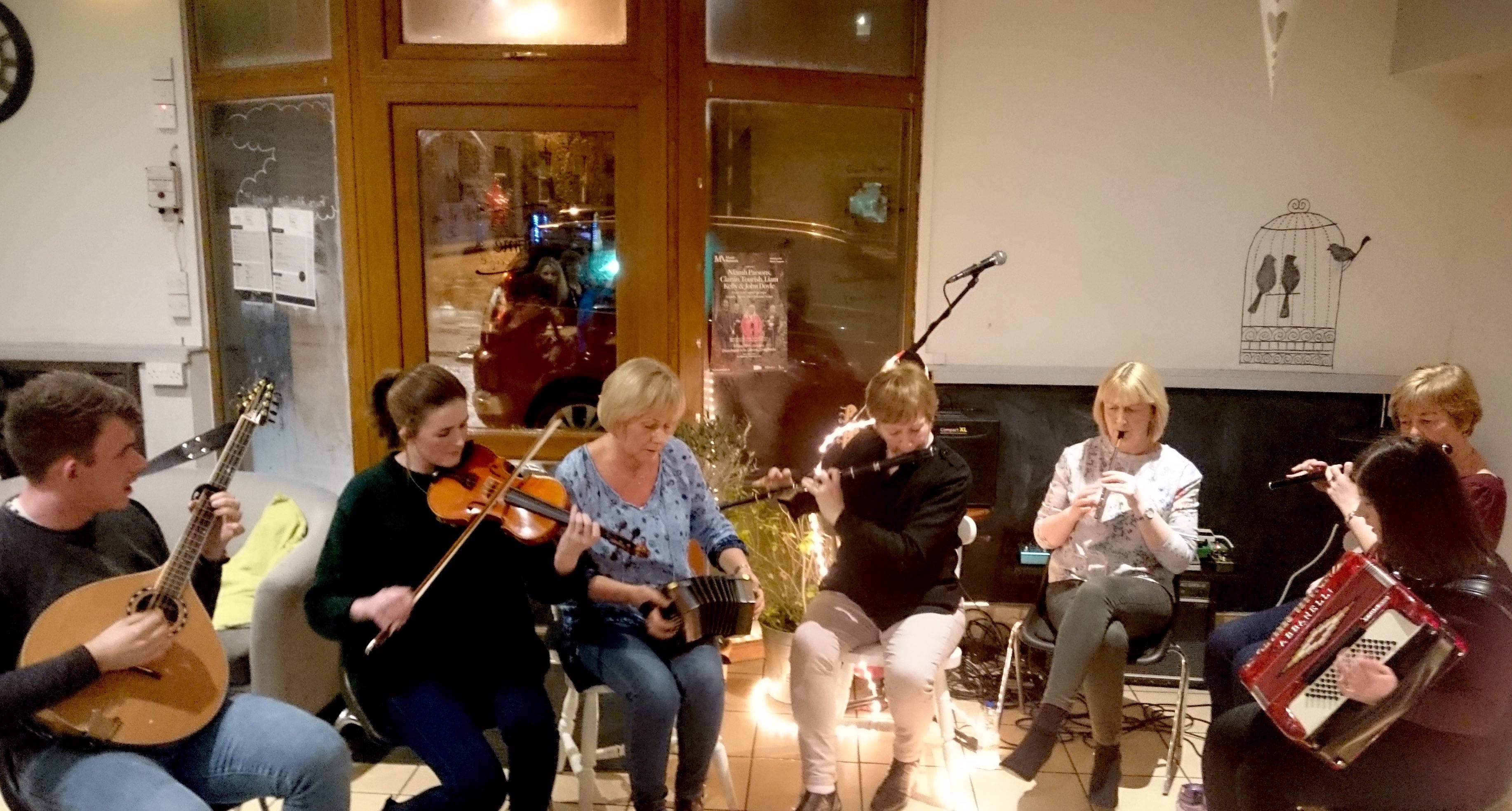 Glé-gheal Gáire

Glé-gheal Gáire are a recent and valuable addition to the traditional music scene. The members hail from various parts of County Louth - Drogheda to Dromiskin. They offer a lively mix of instruments and voices, tunes and songs not to mention the odd piece of poetry. A resounding 'hit' from previous Good Thyme Thursdays sessions, Glé-gheal Gáire are, as their name suggests, light, bright, and sure to entertain!